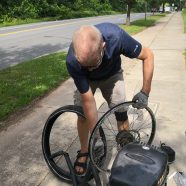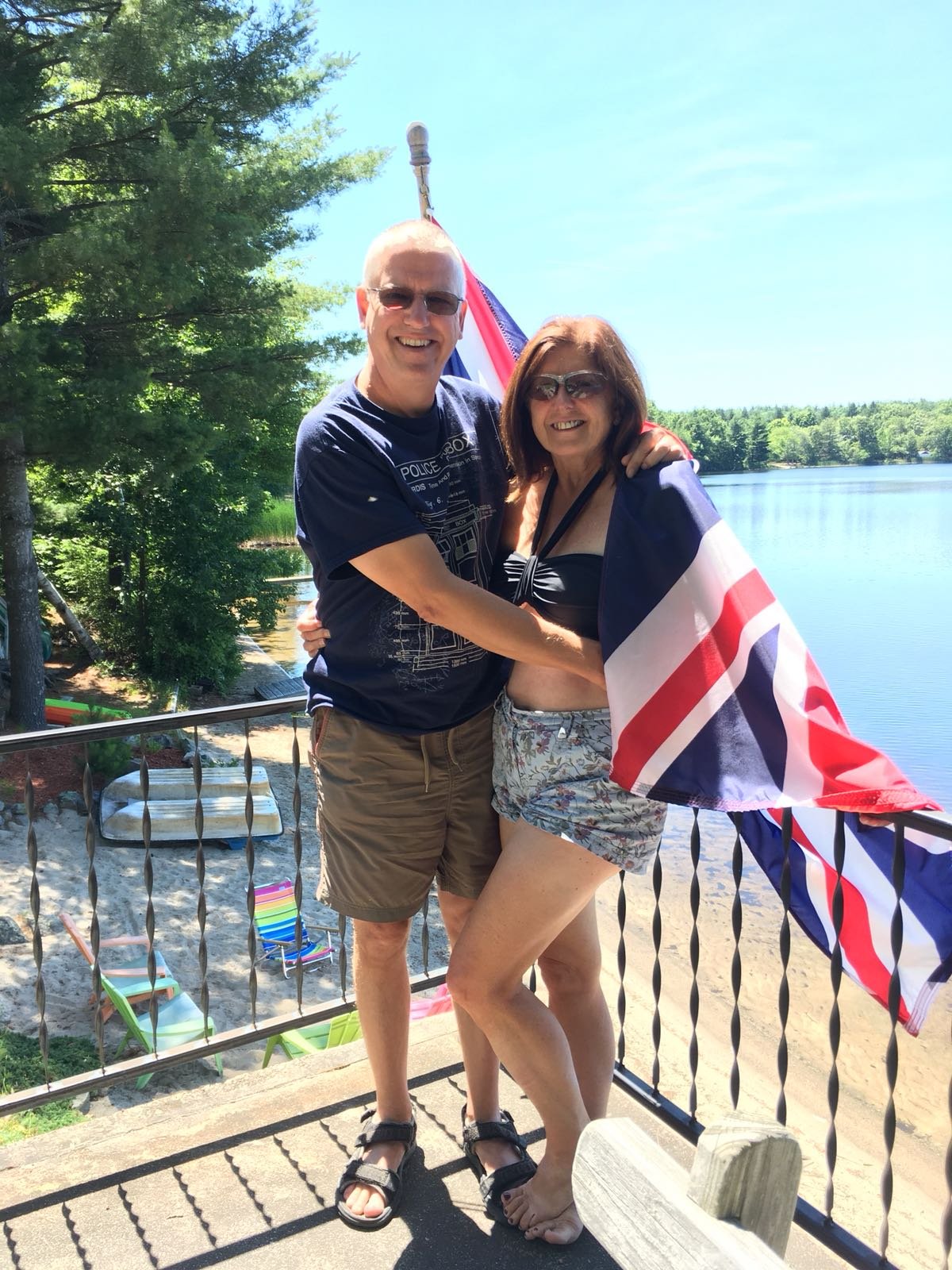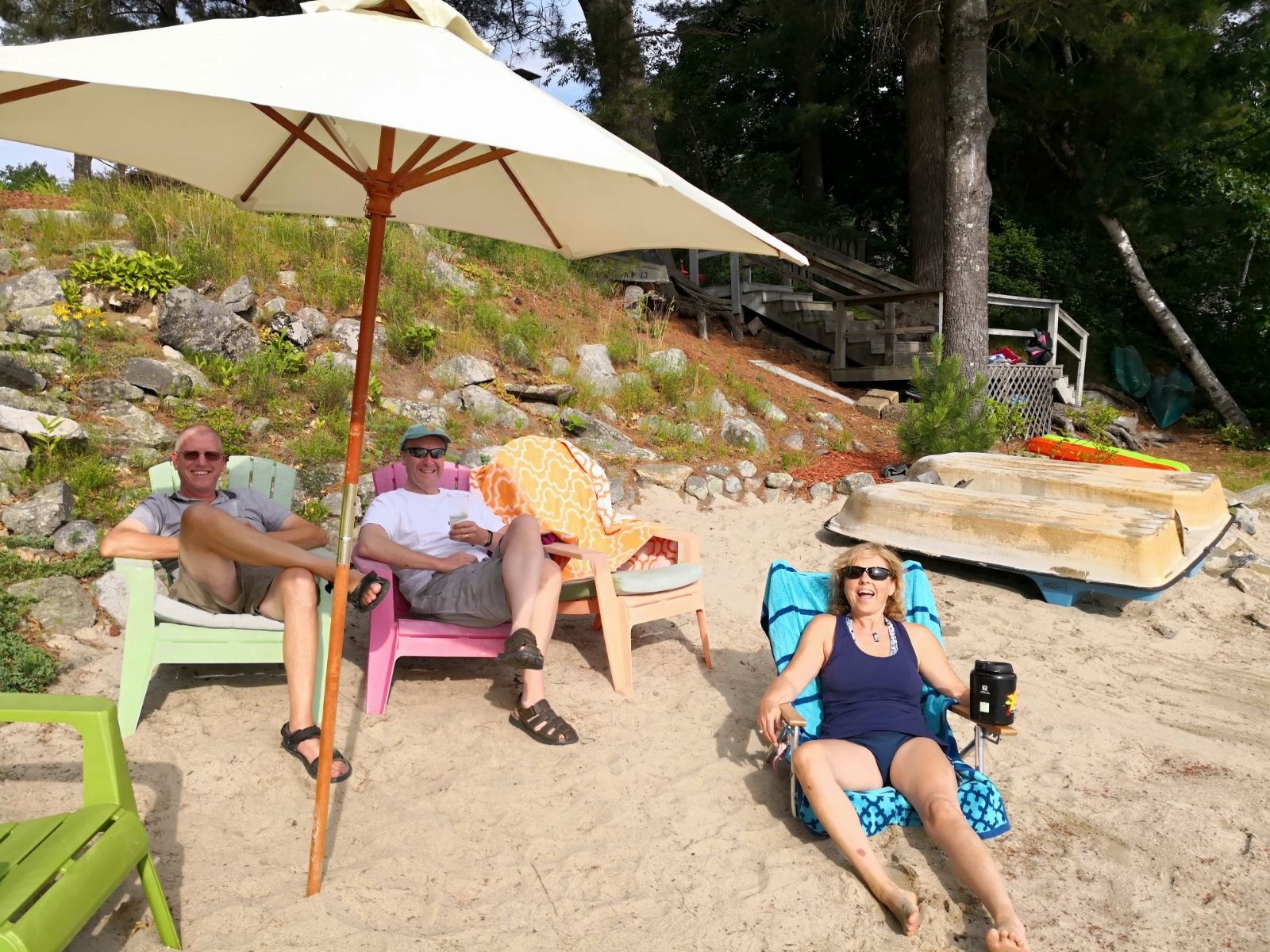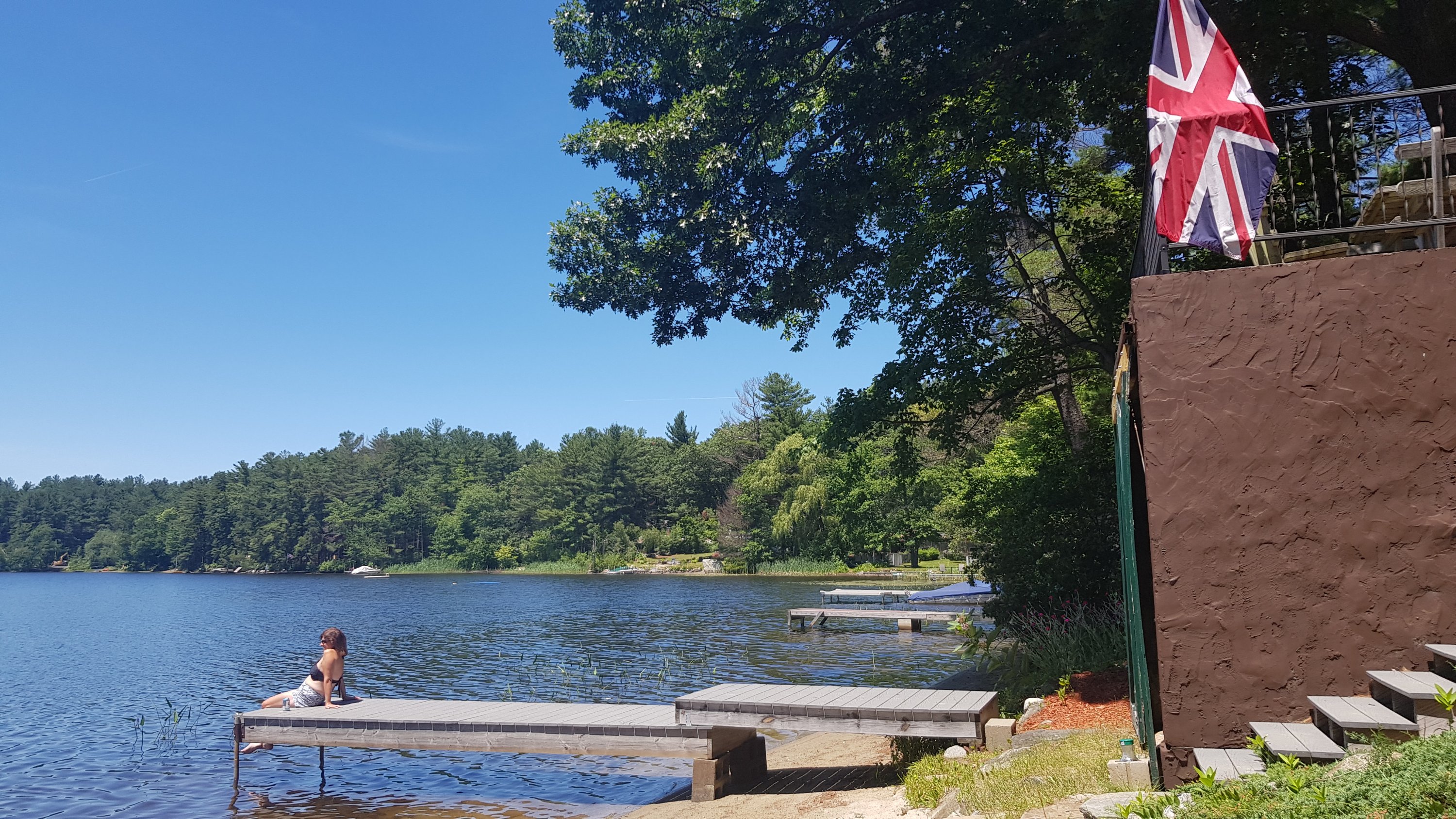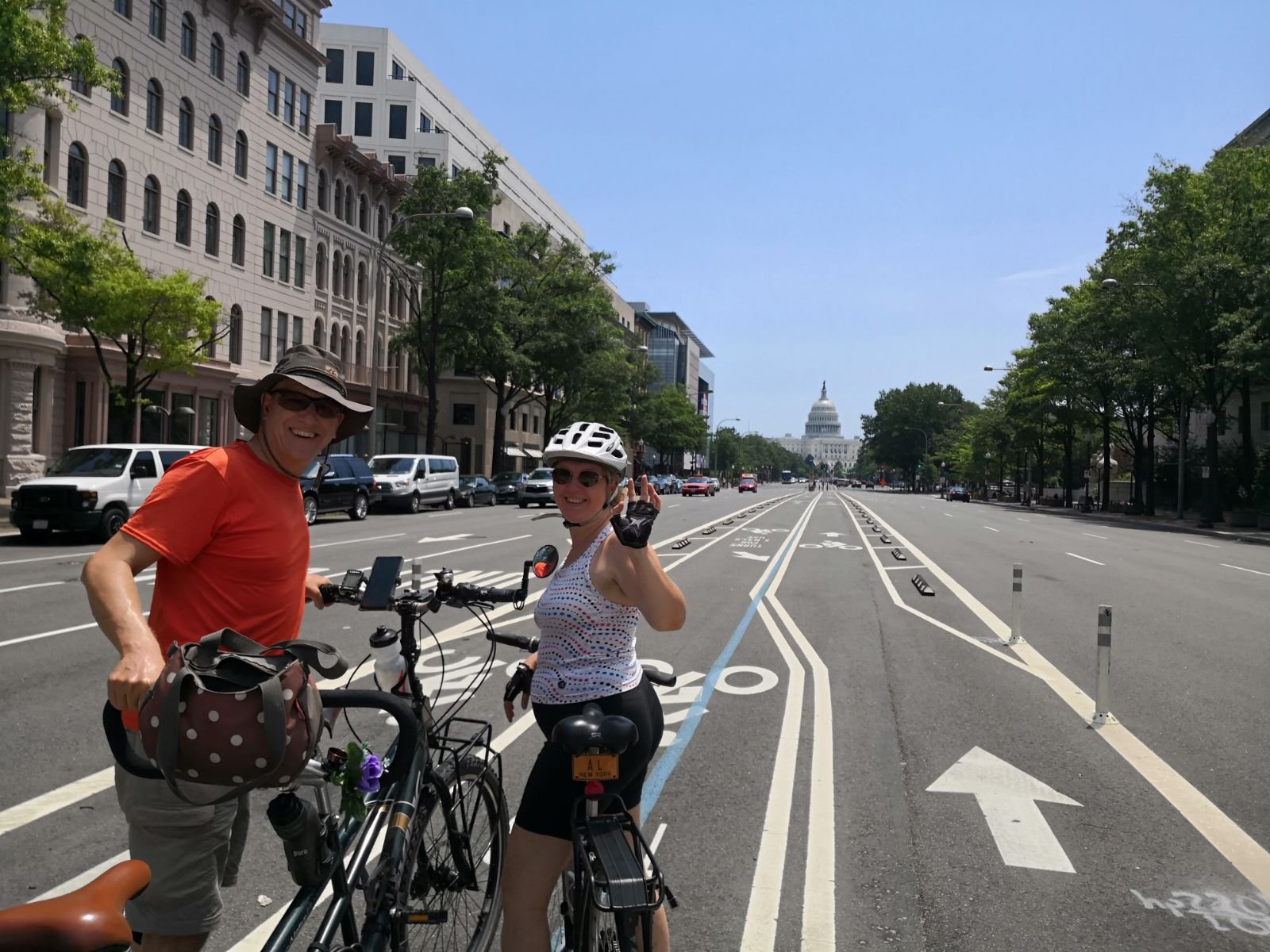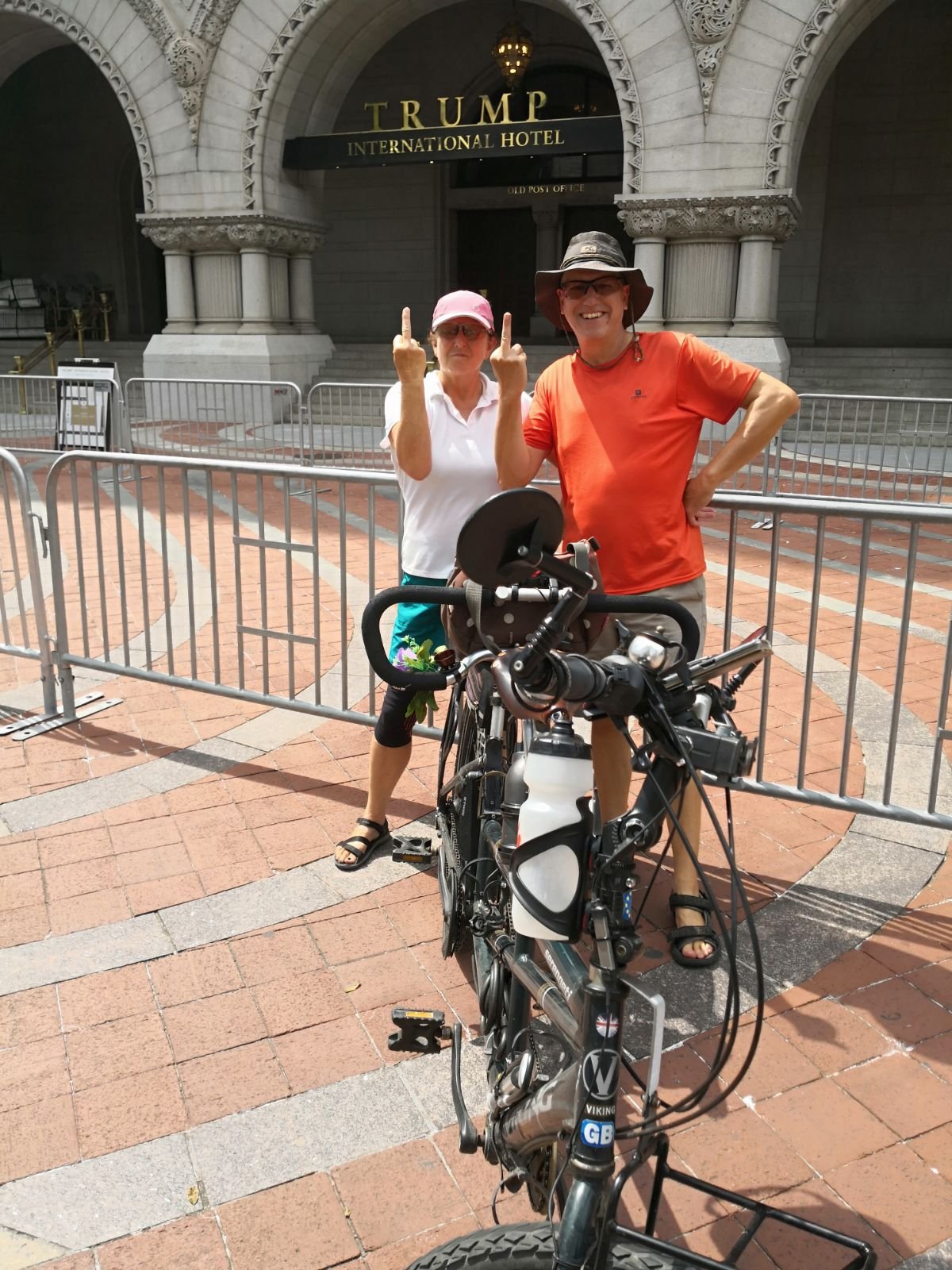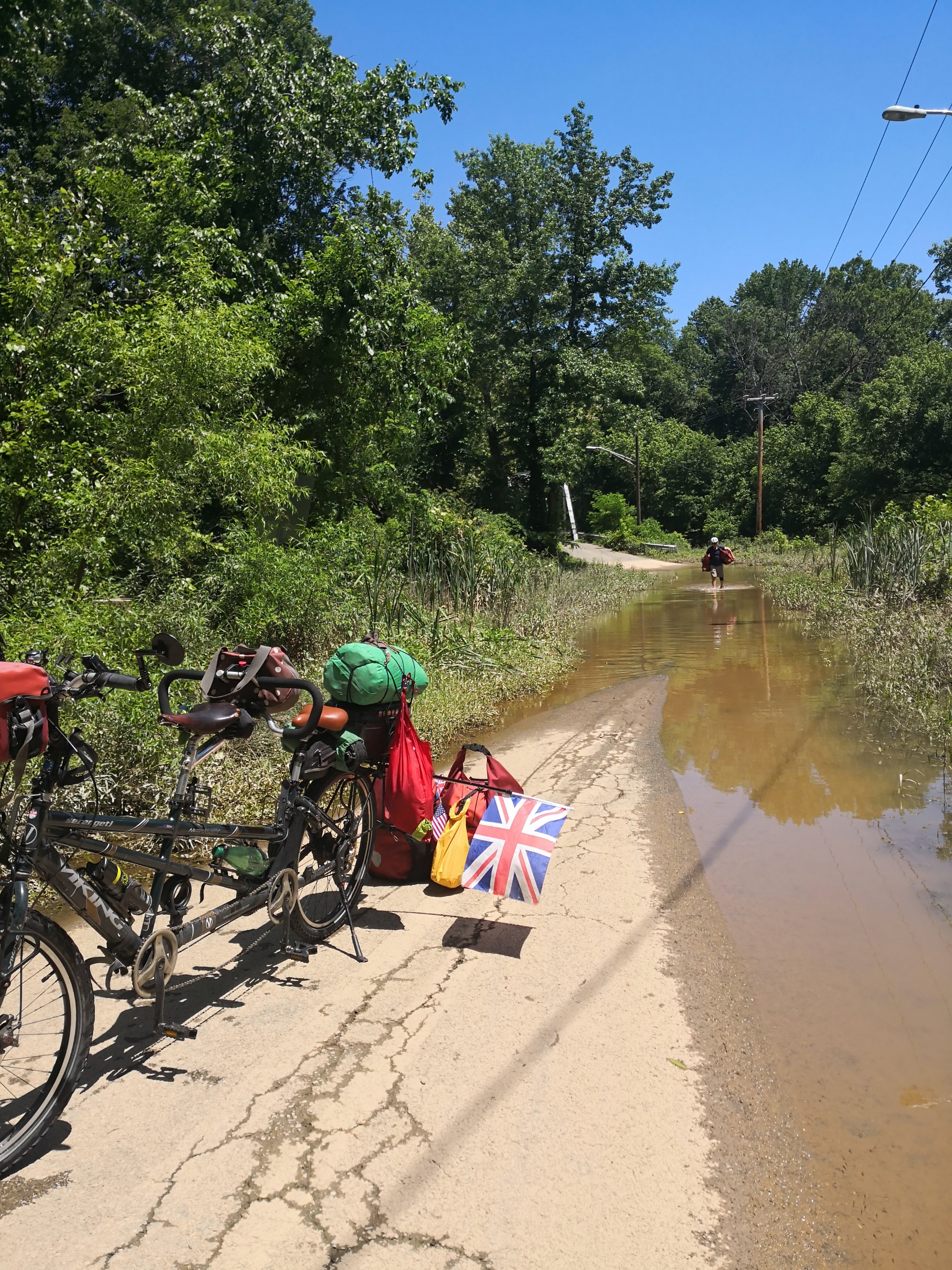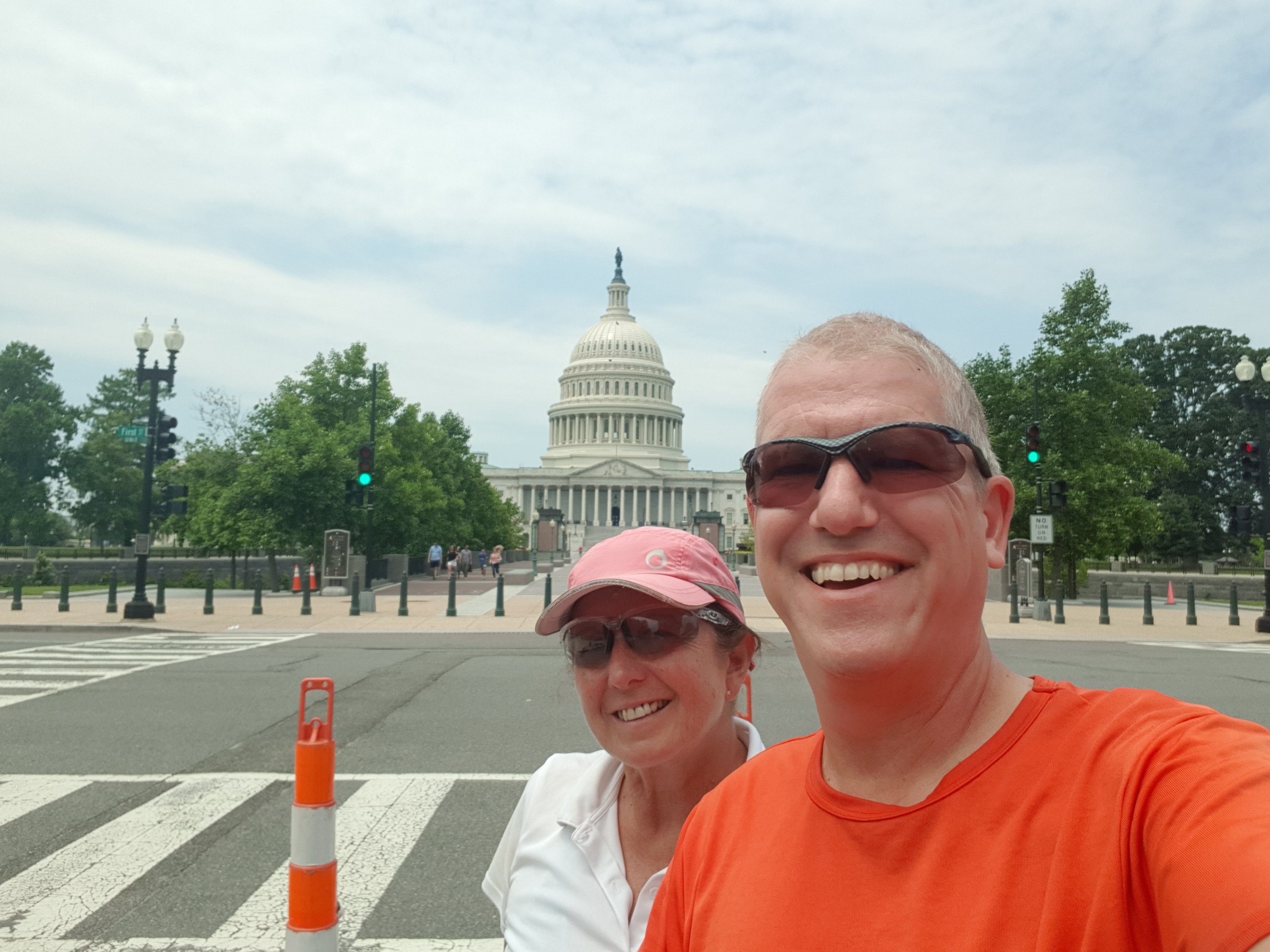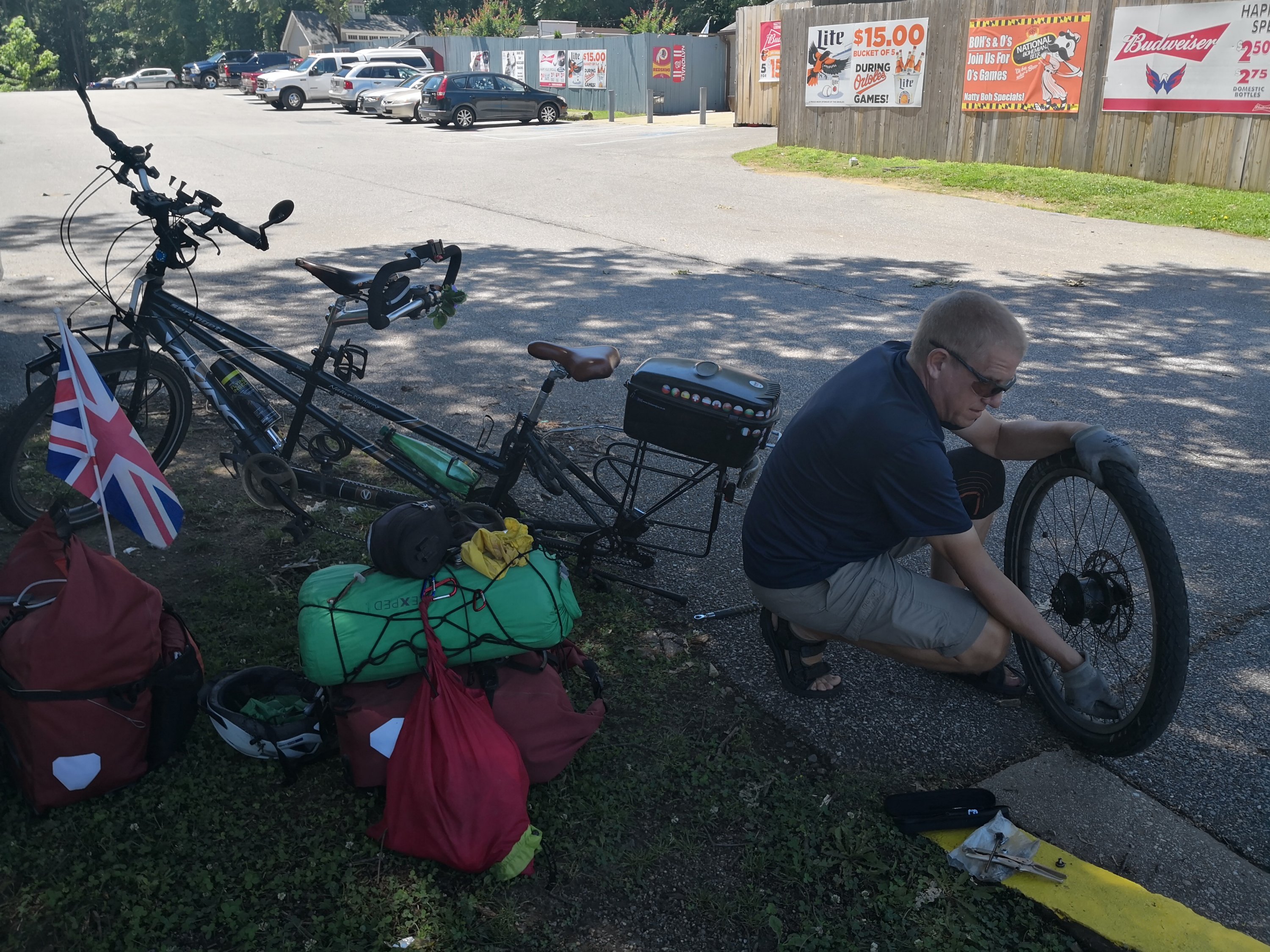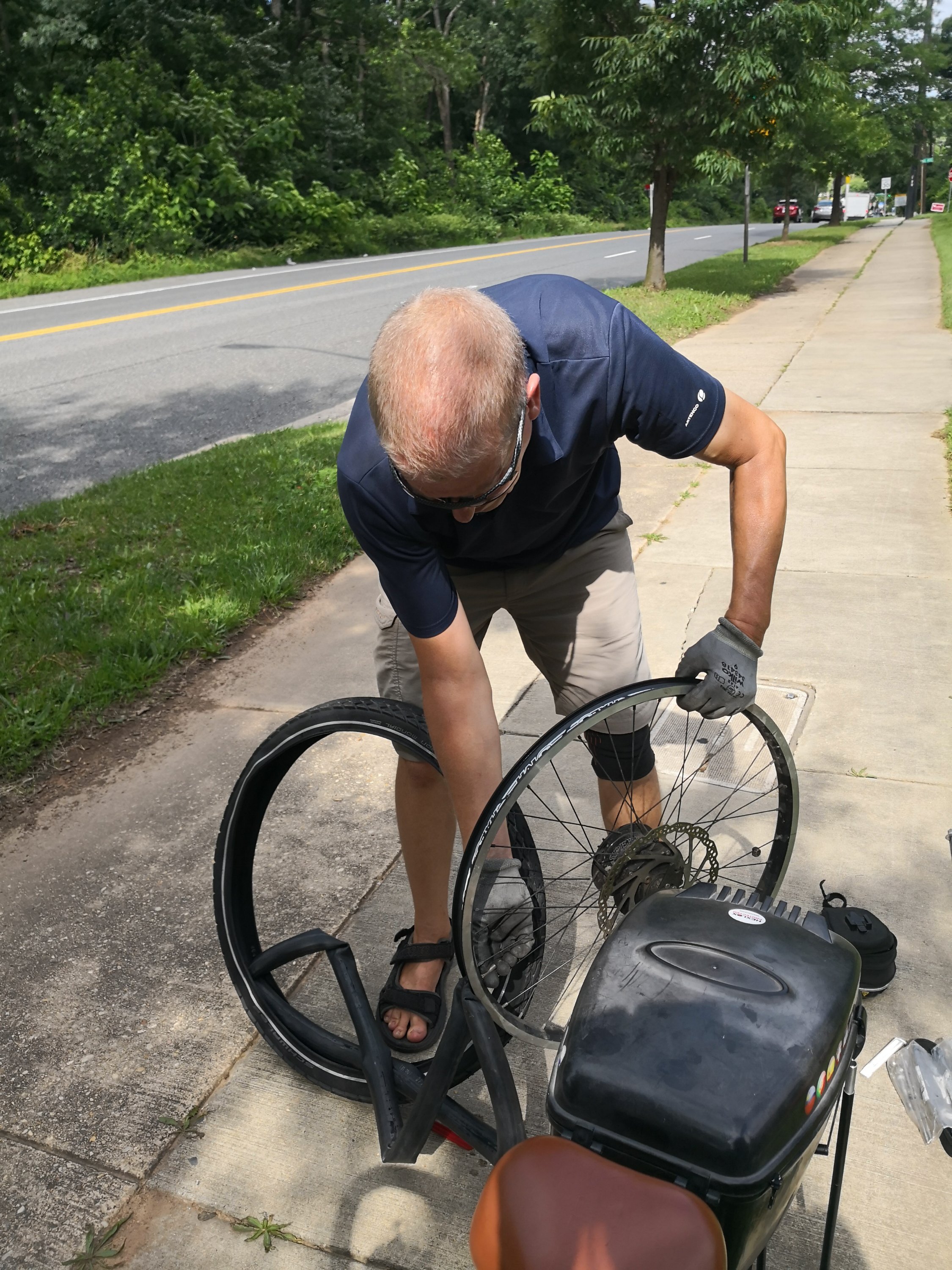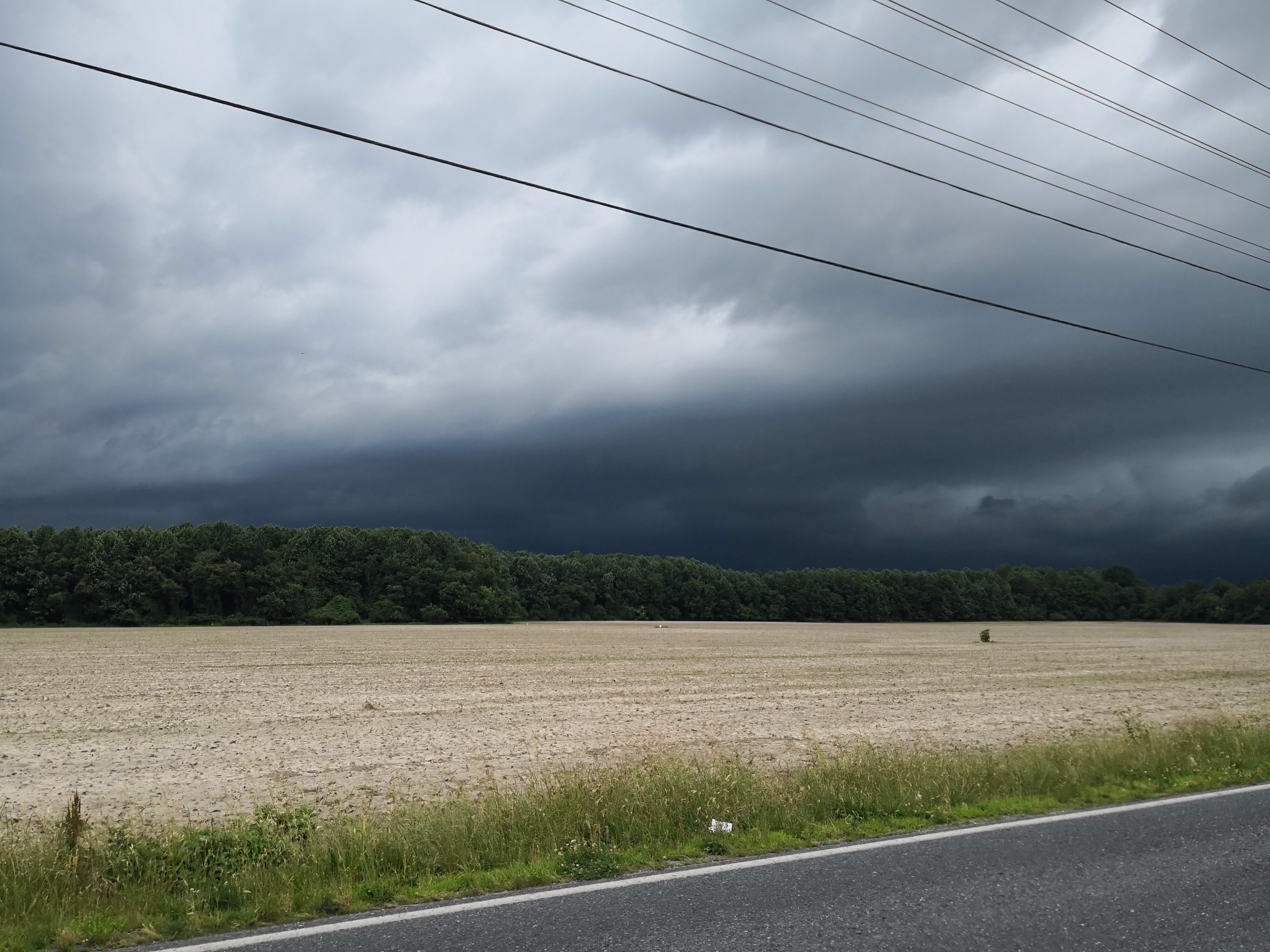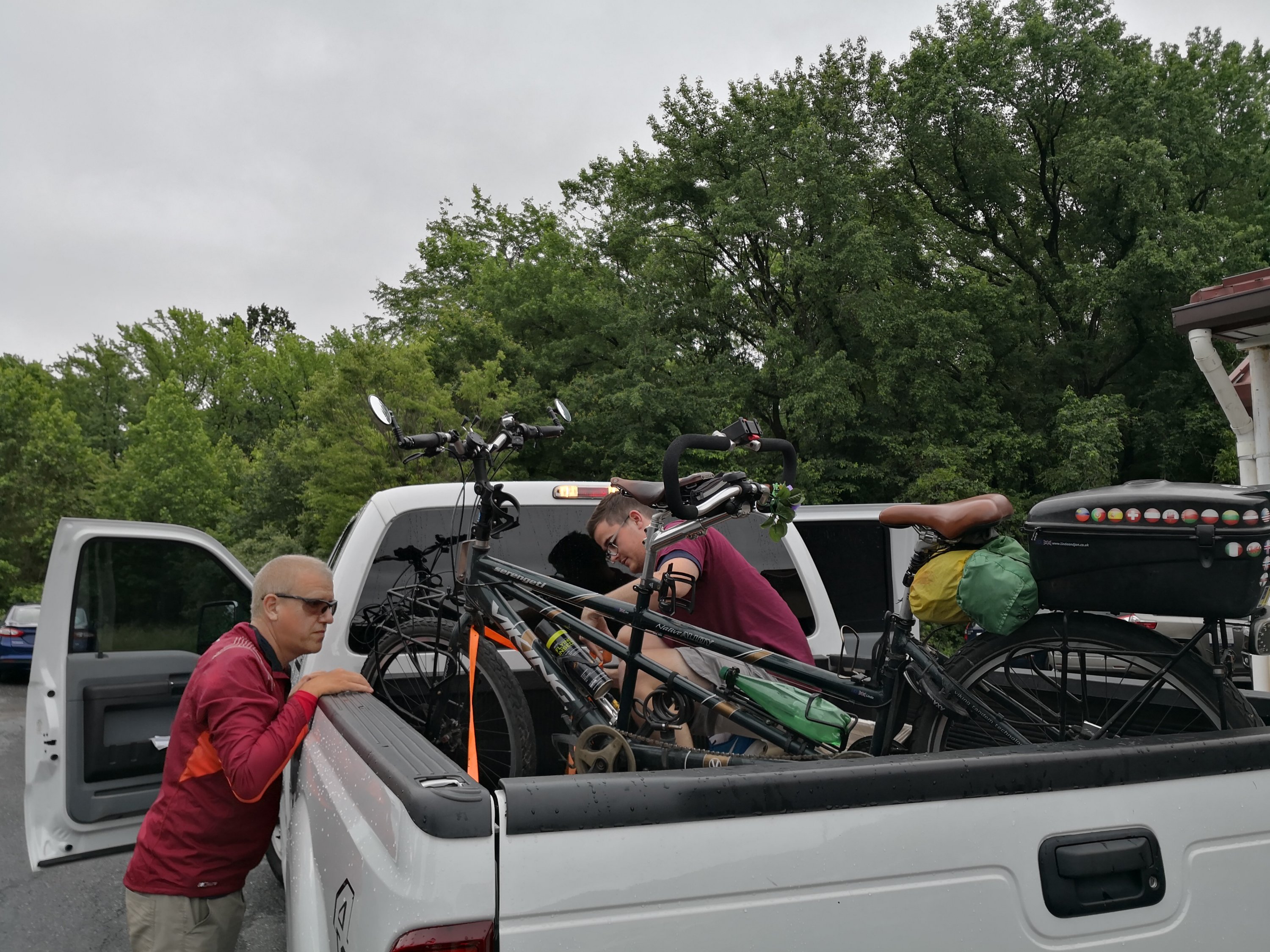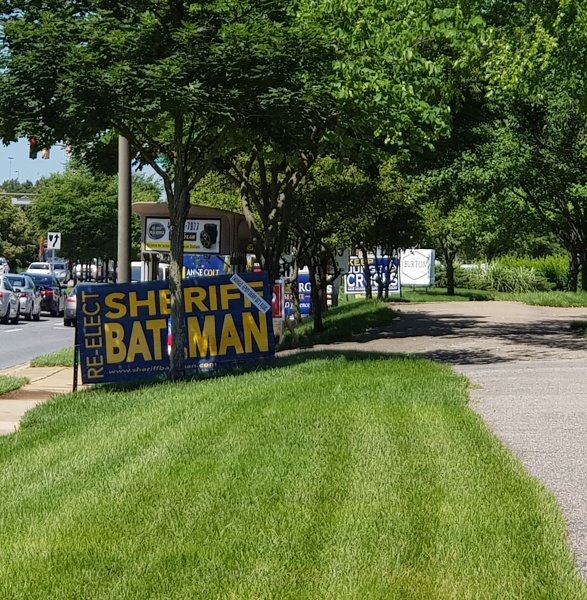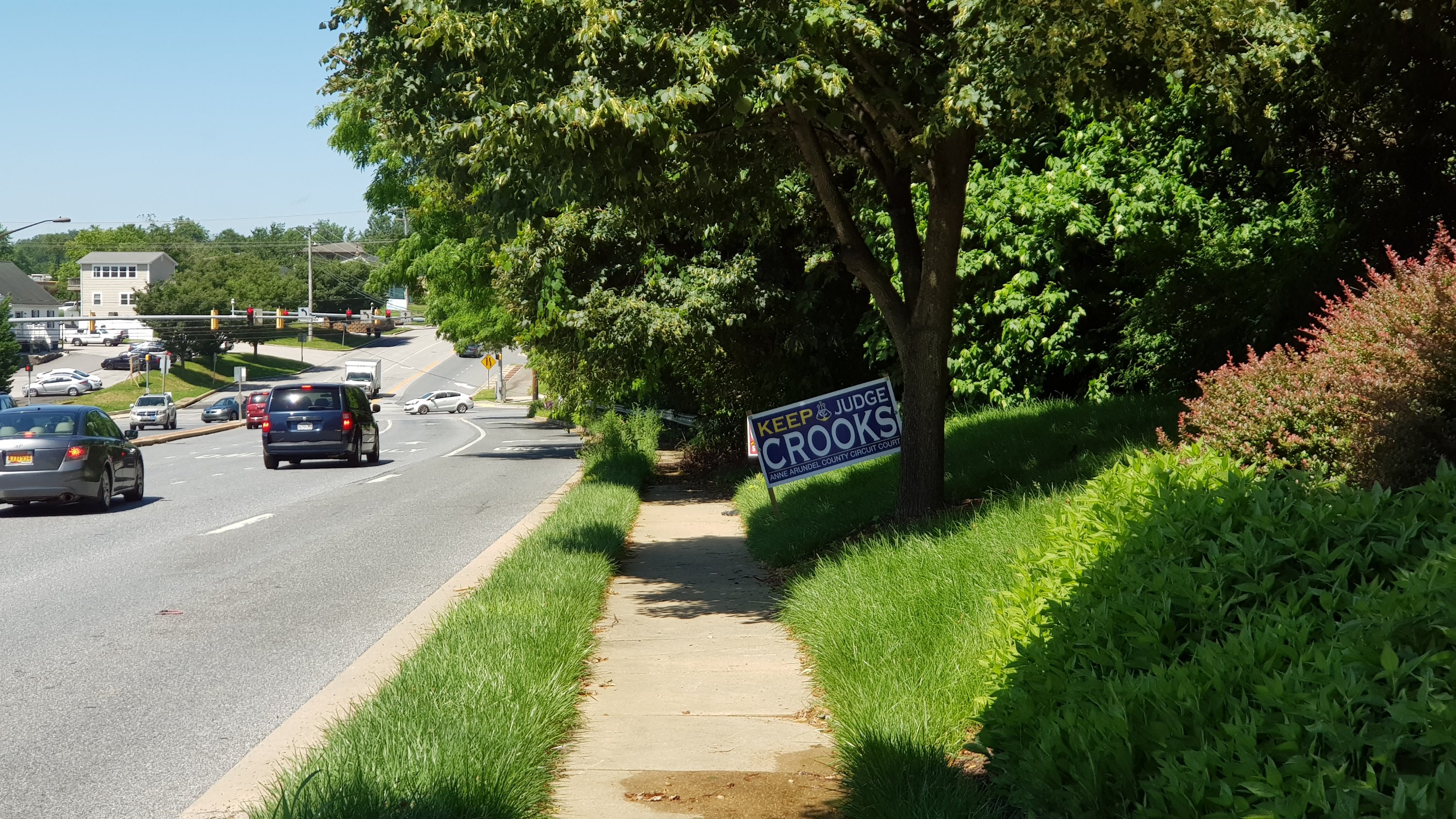 You never know what's around the corner and around the corner for us was a knee injury for Linda.
Cycling along on the flat, on a lovely day in beautiful countryside in hardly any wind Linda suddenly yelled stop as her knee twanged! We stopped and put ice on it from our cool box, Linda took some ibuprofen and painkillers but she was unable to cycle with that leg afterwards. Fortunately we were quite near a hotel and limped on for a nights recovery in another flea pit hotel! Some of the hotels here are simply dreadful!
The next morning the knee had recovered slightly and we peddled on managing a decent cycle and arriving at our warm shower hosts literally seconds before the heavens dumped a huge amount of rain on the town and causing flash floods. Best not to mention climate change…
Again our hosts were wonderful and we had another great night Trump bashing and with the added bonus of nice food and drink too. Every warmshowers host wherever we have used them has been a Democrat and appalled at Trump. For all the good 'ol southern kindness that is renowned it was always Northerners who'd moved South who ran the WS we stayed in.
Our wedding anniversary was on the 10th so we decided to splash out on a nice hotel and after a few not so subtle hints managed to get upgraded to a suite! Very nice. Mind you how often can you roll up at a 4* hotel after cycling 65km and be the least fit there? The place was full of iron man contestants!
Linda's knee was still painful but the flat cycling was proving ok so we pressed on to the last obstacle before DC – the Chesapeake Bay Bridge – which links the peninsula with the mainland. Many Americans are too scared to drive over this – honestly – and hire a driver. (Home of the brave eh?. One thing we have noticed here is how fearful people are. They seem to be scared of their own shadows at times and it's very odd. ) Cycles are banned so we gave the company who run the 'drive your vehicle for you' service a ring and they happily popped Tilly in the back of a pickup and took us across. We cycled on to Annapolis – a lovely old town and had a coffee (latte, espresso etc, not the lukewarm brewed jug type in a plastic cup we'd got used to) and a cake in China cups and plates in a book shop full of young people with their macbooks. A world away from the south.
Our last cycle before arriving in DC at my cousin Alysons was the beginning of the hills, and these proved Much more uncomfortable for Linda. A 55km cycle took us 9 hours! But not just because of the knee. First we encountered a closed road where the entire bridge was missing, then we had our first puncture of the tour – the whole sidewall of the tyre was bulging and giving way and we had to use our spare. Next we found our cycle route flooded and had to unpack Tilly and carry the panniers over the river then push Tilly through, then another closed road due to an accident with a police road block. At this stage we were 3 hours late already and just ignored it and looked so determined the cops ignored us too and lastly another puncture, this time the tube! Long day!
We arrived at Alysons and were greeted with a bottle of Genever! A welcome end to the day.
Linda's knee though had not faired well and was quite sore and swollen and despite the rest over the next few days didn't improve a lot. We decided to test it and went for a cycle into DC for a day with Alyson and sadly came to the conclusion that that was the final cycle – the knee was not recovering and kneeded(!) Treatment and recovery time so it was time to head home.
After a great few days with Alyson and Roy we headed North and out of the Confederate States and (as the northerners here would say) back to civilisation. Sadly Tilly was all disassembled and in the back of our huge rental car but we were heading to the drinking den of Annie and Phillip so there was that consolation! We had another great time with them and visited Camp Colin, their lakeside house dedicated to Annie and Alyson's dad and my uncle. Fab place to chill out for a few days before heading back to the airport at Boston and home where we arrived minus Tilly who had been lost en route! How can you lose a 2m long box? Anyway, after a few days of panic Tilly was located and hopped on a flight to catch up with us again back in the land of China cups and saucers and afternoon tea but somehow ended up in Paris, then headed back to New York and is still missing. We may be looking to emigrate before Brexit but we actually were pleased to get home for once!