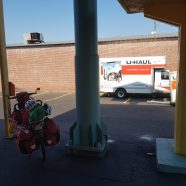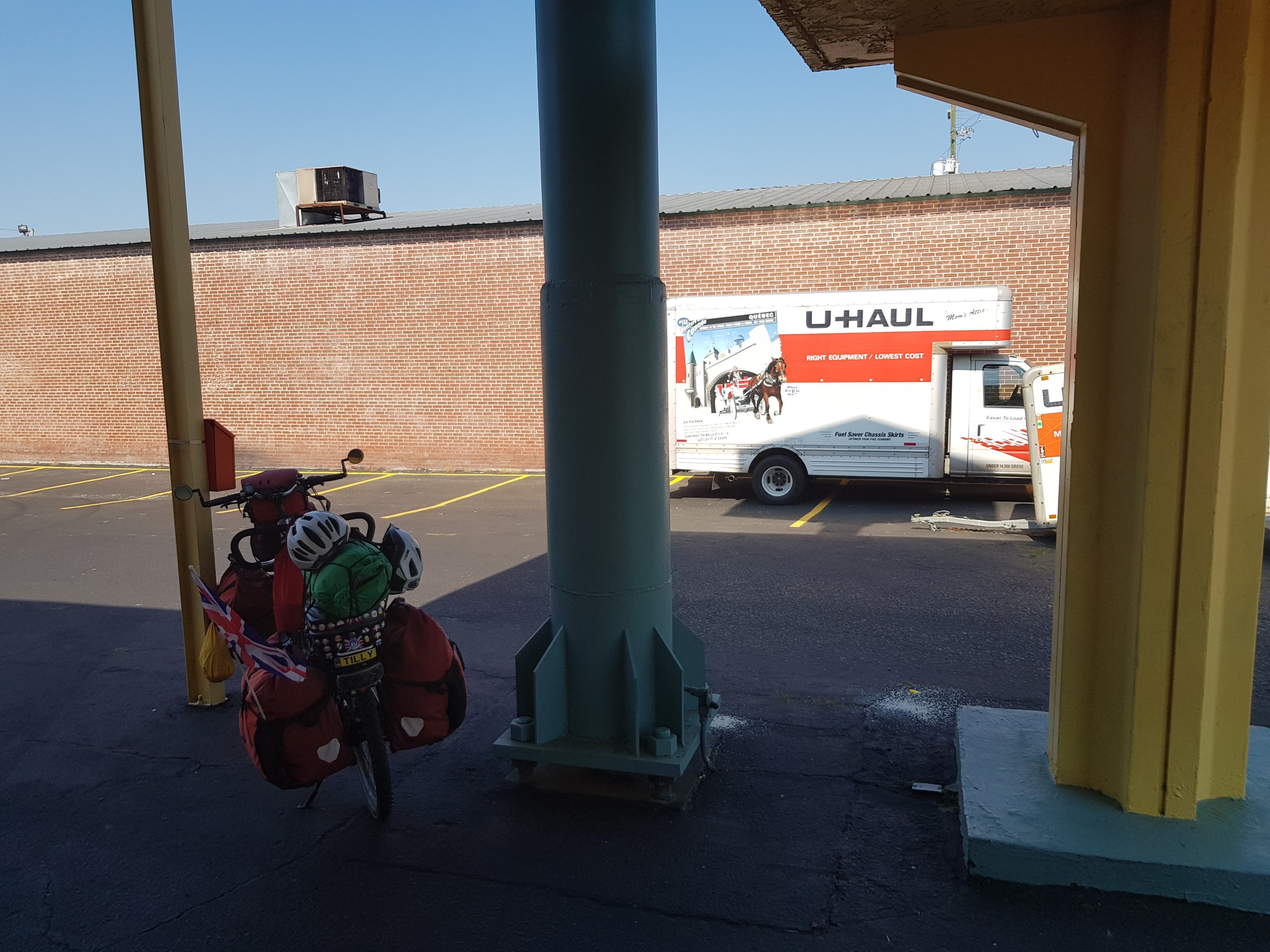 With the temperature set to stay exactly the same and the scenery set to remain exactly the same too we got the nudge we needed to hire a van, pop Tilly in the back and head to the coast – an invitation to the Independence Day festivities with our cousins Annie and Alyson up in New York! No point wasting time when a fridge full of champers needs our attention so we cycled out of Alabama – the land of the unleashed dog – and into Georgia to pick our van up at Donalsonville.
Now you all know I'm a teensy weensy bit obsessive from time to time so we headed to Brunswick on the East Coast which was a lower latitude than our most northerly position of the trip so far. We've got to make sure we cover the whole South to North journey!
The van hire was a painful 90 minutes to fill forms in and make verifying phone calls to your second cousin just to check you are who you say you are – not that we could possibly have faked the cousin if we wanted to steal the van and we were away. It did remind us of the border crossing paperwork in Egypt – fill this in, sign that, phone a friend, stamp that, check that and finally you get the keys!
The truck wasn't old but was noisy as hell changing gears with the automatic gearbox and very Jerky too. But it happily got us to Brunswick in Air conditioned comfort and the return of the vehicle was quick and simple.
We loaded Tilly up and headed off and naturally the heavens opened. We dived into a Sonic drive thru restaurant that had some seating outside (no indoors on sonics, you drive up to a bay and order on screen and have the food delivered to your car to eat.) Some people here look so fat that we suspect this is the only way they can survive as they can't possibly get out of their cars as they look wedged in!
A SMALL milkshake and 680 calories later the sun was out and we headed to our hotel to replan our new route.