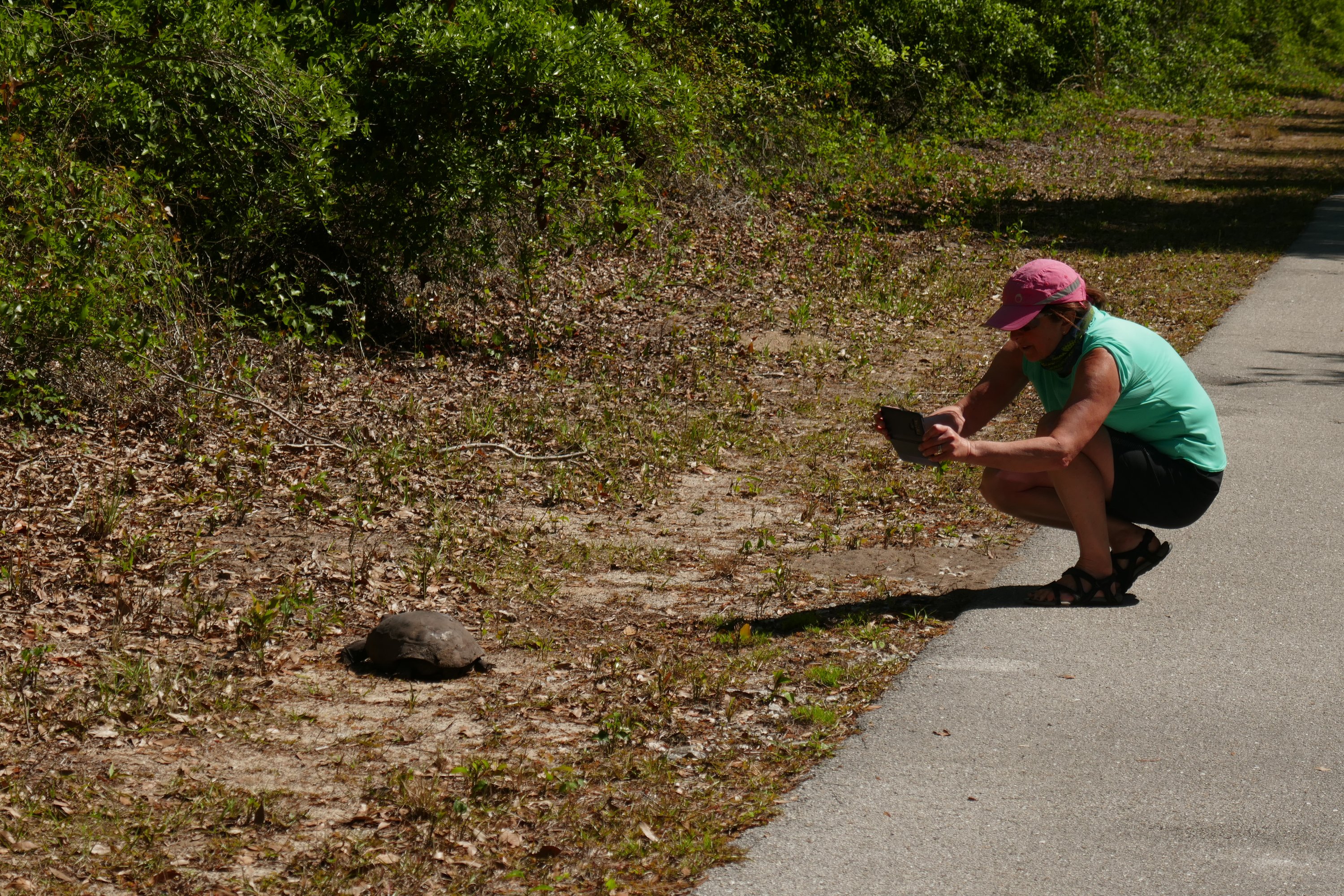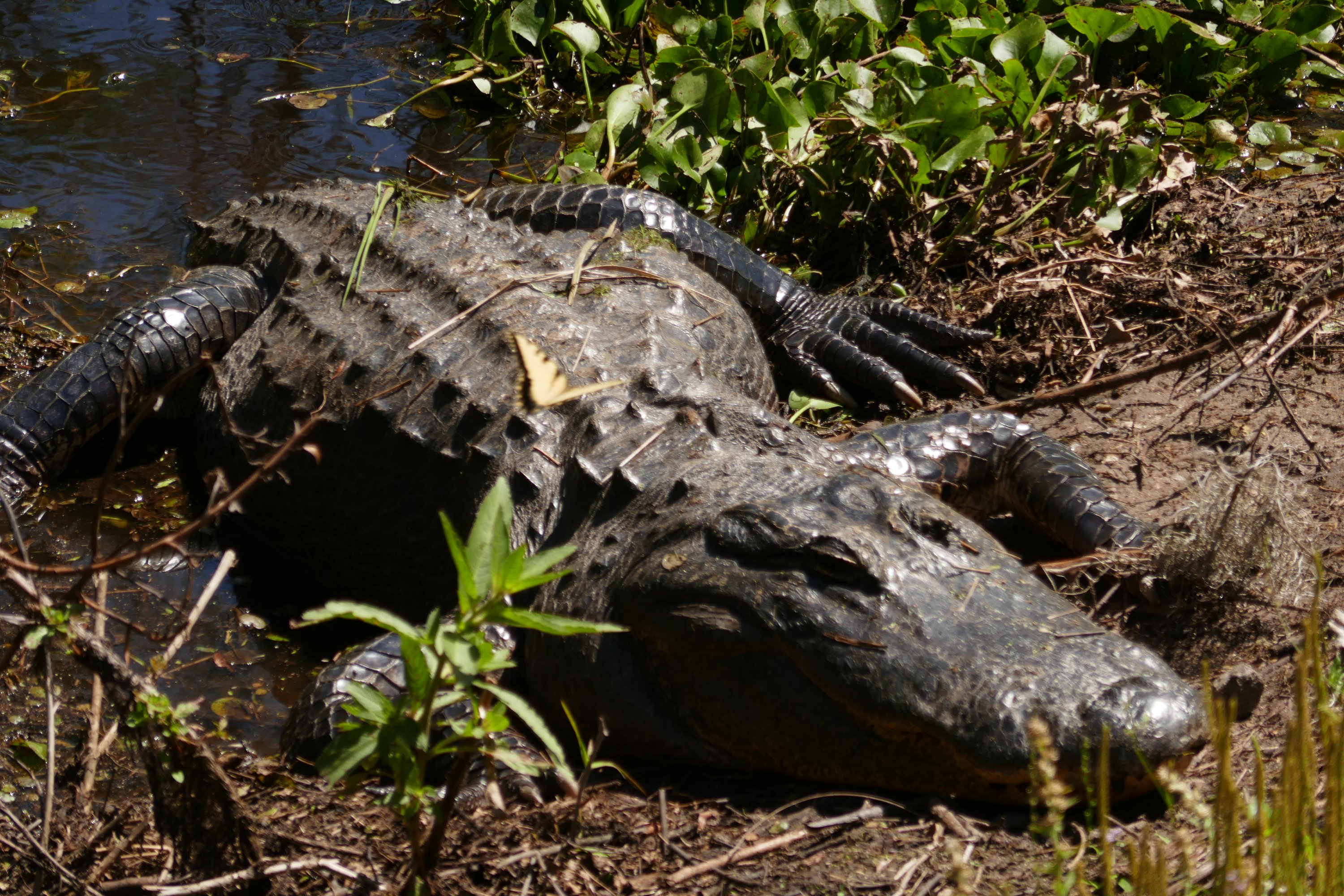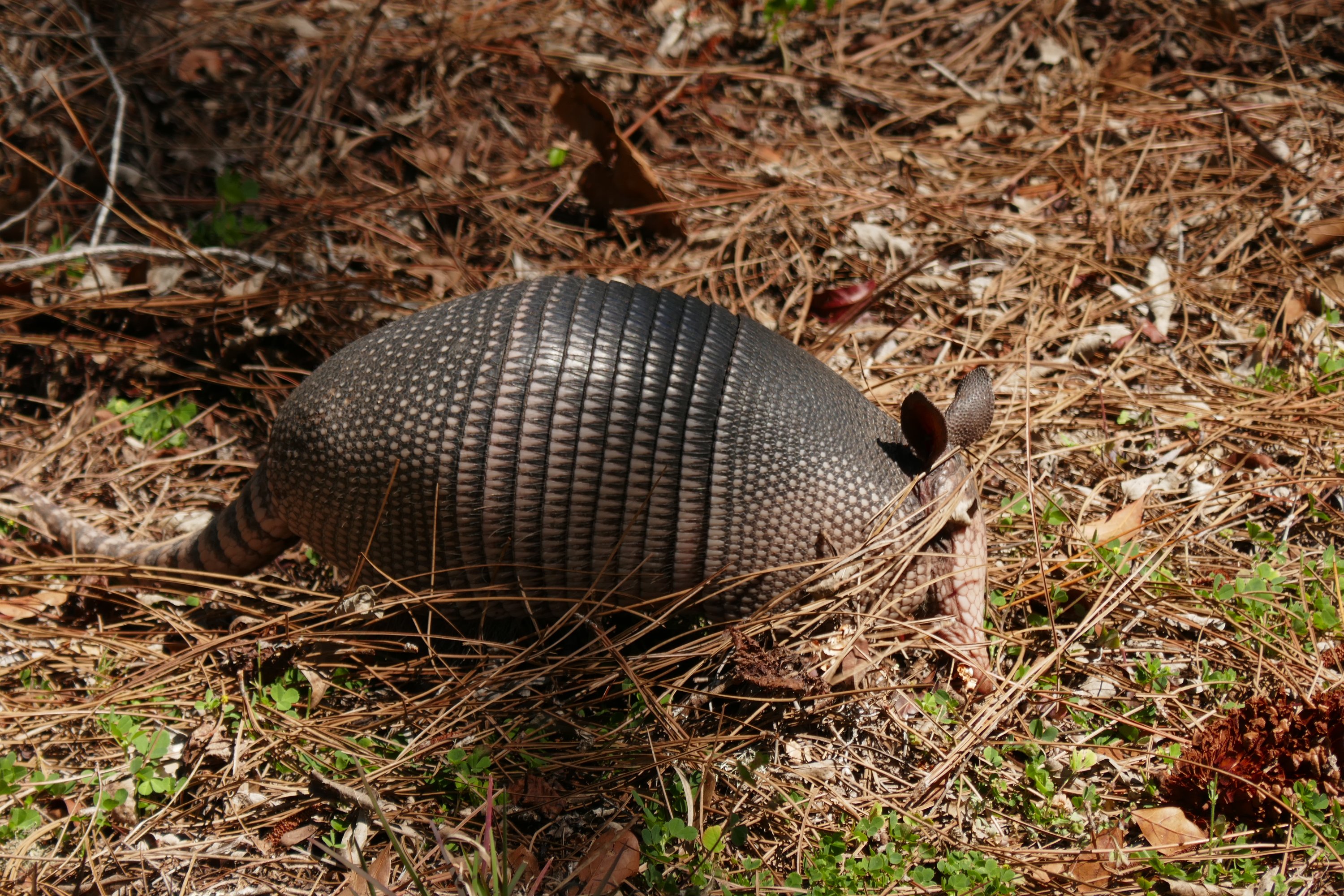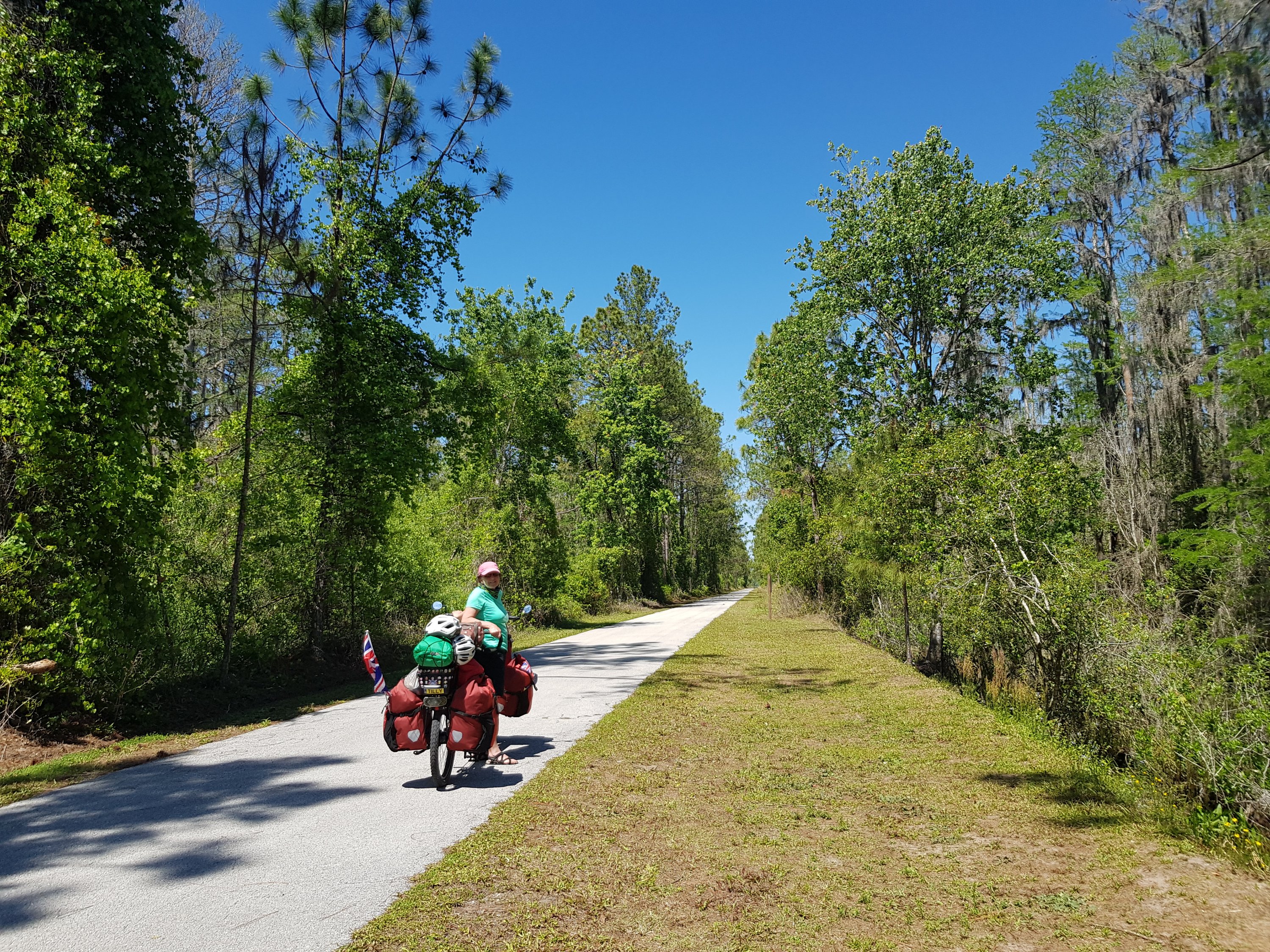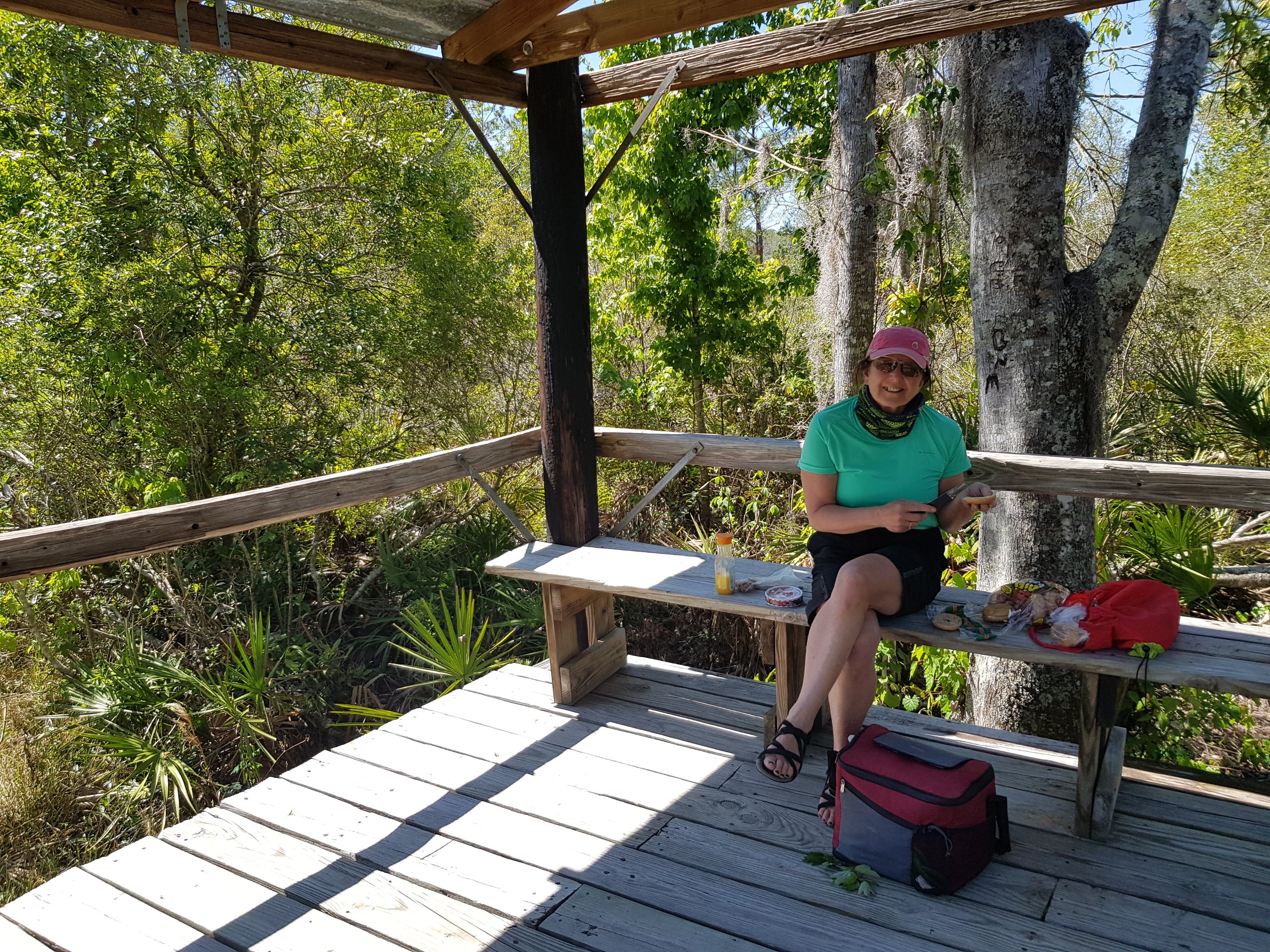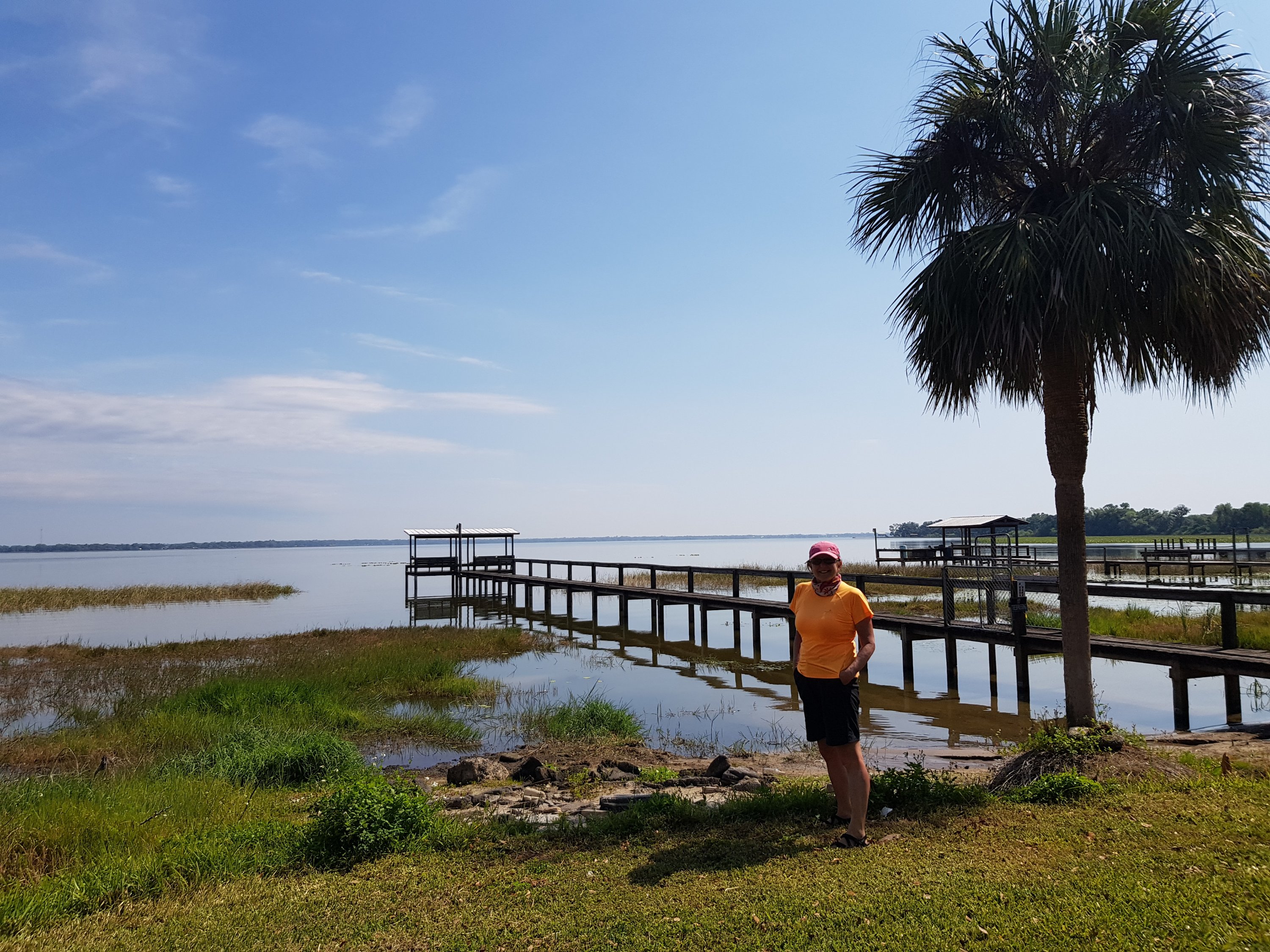 The American Adventure Cycle Association boasts that the US will soon have the largest cycle network in the world. This sounds impressive and is certainly a great goal to set but the reality is that much of this consists of a shoulder at the side of the equivalent of the M25 and it's little wonder that we rarely see a cyclist and certainly never see one outside small towns. We've now covered 600km and we are still to see our first cycle tourers – something we've never experienced before – here we're pioneers and so many people have told us that too, as well as telling us frequently "You're Crazy!"
But there are some wonderful Rails to Trails routes where the old railway has been converted into a cycle path. We've now been on two of these, the first – the Van Fleet Trail – glides by Aligators, turtles and armadillos miles from any people through swamp and forests and is a beautiful ride. The next – the Withlacoochee Trail – was where all the cyclists in Florida were hiding! It was a special fund raising day for the trail and there were hundreds of racers, trikes, recumbants and mountain bikes, all of whom said hello and wanted to know where we were going /coming from and how much our luggage weighed. We got flagged down repeatedly and if we stopped we got swamped! It was great fun and the cyclists were lovely but it didn't half slow our progress down! We even saw our first bike shop iin hundreds of kilometers and popped in to see if he should tighten a pedal that was clicking. He took one look at our sit up and veg bike and remarked that he only sold recumbants and he didn't sell "antique" bikes anymore!
We are actually finding it all rather hard going. On other trips we manage 60-70km a day comfortably, but here we struggle after about 35km. We've done some 60's and lots of 50's but the heat after about 2pm and wind has made it extremely hard work at times. We actually feel like a pair of old antiques on our antique bike!