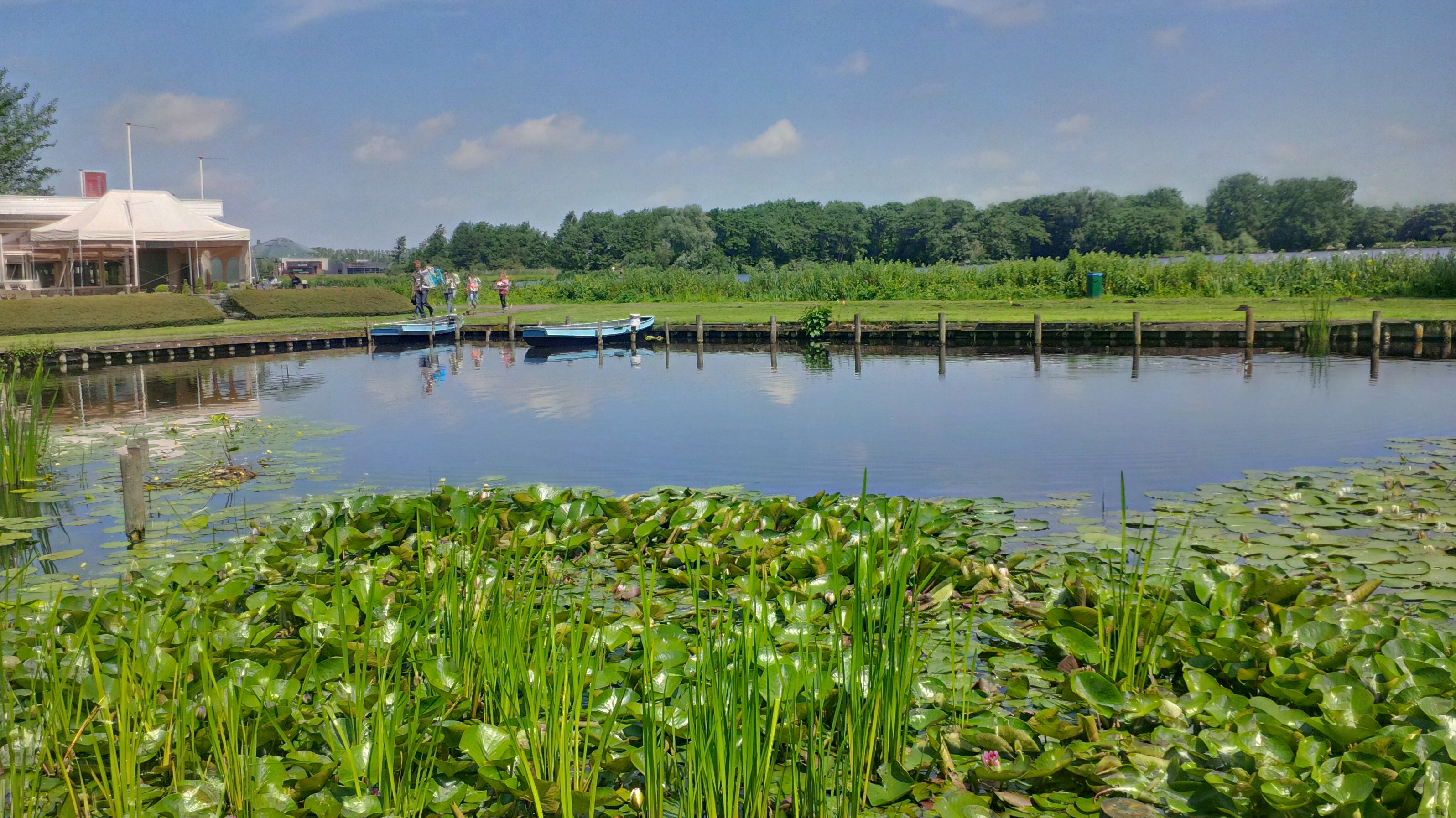 When we usually set off instead of the excitement of getting on our way we usually have a couple of days of being absolutely exhausted, so we've learnt to allow for this (3 days this year as we're grandparents) and head from the Hook of Holland straight to Klein Amerika car park in the centre of Gouda and chill out on cheese fondue, champagne sundaes and chips ( not together, though that does sound scrummy) We happily filled up with diesel en route at the bargain price of £1.10 and navigated the roadworks in Gouda to arrive at a disaster zone reminiscent of a world war 2 bomb site. JCB's littered the muddy remnants of our beloved bolt hole and what little of the parking that remained was out of bounds to us as someone had broken the lorry ticket barrier and we couldn't squeeze through the car barrier. Of course we had a healthy size queue behind us by then and had to reverse out past the road works and one very undutch irate honking driver and seek out alternative parking for the night.
This actually want too hard as we've stayed at the nature reserve 'T'Weegie' before which is close by so headed there and bedded down for the night.
Shockingly the next day the sky's were blue and the sun shone so we said sod it, let's just walk around the park all day and chill out. Job done most satisfactorily! The reserve has a row of trees covered in cobwebs containing thousands of caterpillars in each Web, there must be millions of them here and when they hatch it must be quite stunning.
Gorinchem, named by the same comedian who spelled Haysborough, Happisburgh is pronounced Horkam and we're pleased we don't have to ask for directions to that ever again! It's another of our favourite bolt holes. It's a small medieval walled town right on the junction of the Merwede and we think the Rhine and we get to park right in the harbour, well not in the harbour you understand but on the quay. We can cycle for miles from here along the rivers and canals and through nature reserves, the place is dotted with forts, castles and a few Germany bunkers too and we love exploring it all, and best we don't mention the pancake and ice cream houses…
Last year we felt Tilly the tandem was on her last wheels as she groaned and clunked more and more so we retired her to a charity that lends out tandems and replaced her with the ingeniously named Tilly 2! I know, we put a lot of effort into thinking of a suitable name. We haven't ridden T2 yet and she is gadgeted up with the usual Jonny Gadget Gizmos, so we took her out for a quick spin for the first time here. We planned to just go for a short ride, got lulled in to a false sense of security by how well she behaved (only one pit stop for spoke tightening at a bike shop) and paid for it with bums so sore we felt like naughty school kids who got slippered with half of the Clarkes summer line! I'm writing this in bed because quite frankly I can't sit down at the moment! On the bright side we did 40km on our first outing which we've never managed before and of course means we can get an ice cream or cake tomorrow to ensure we don't lose any weight!