As you will know we are hilll phobic so we changed our return route to Edinburgh to avoid the Kinross Pass and believe or not the weather was warmer and sunny too. You can get frost bite in the morning, sunburn at lunchtime and drown in the evening here and that's a normal day. It doesn't seem to put off the copious numbers of guys walking around in shorts though. Must be us and our wimpy nature.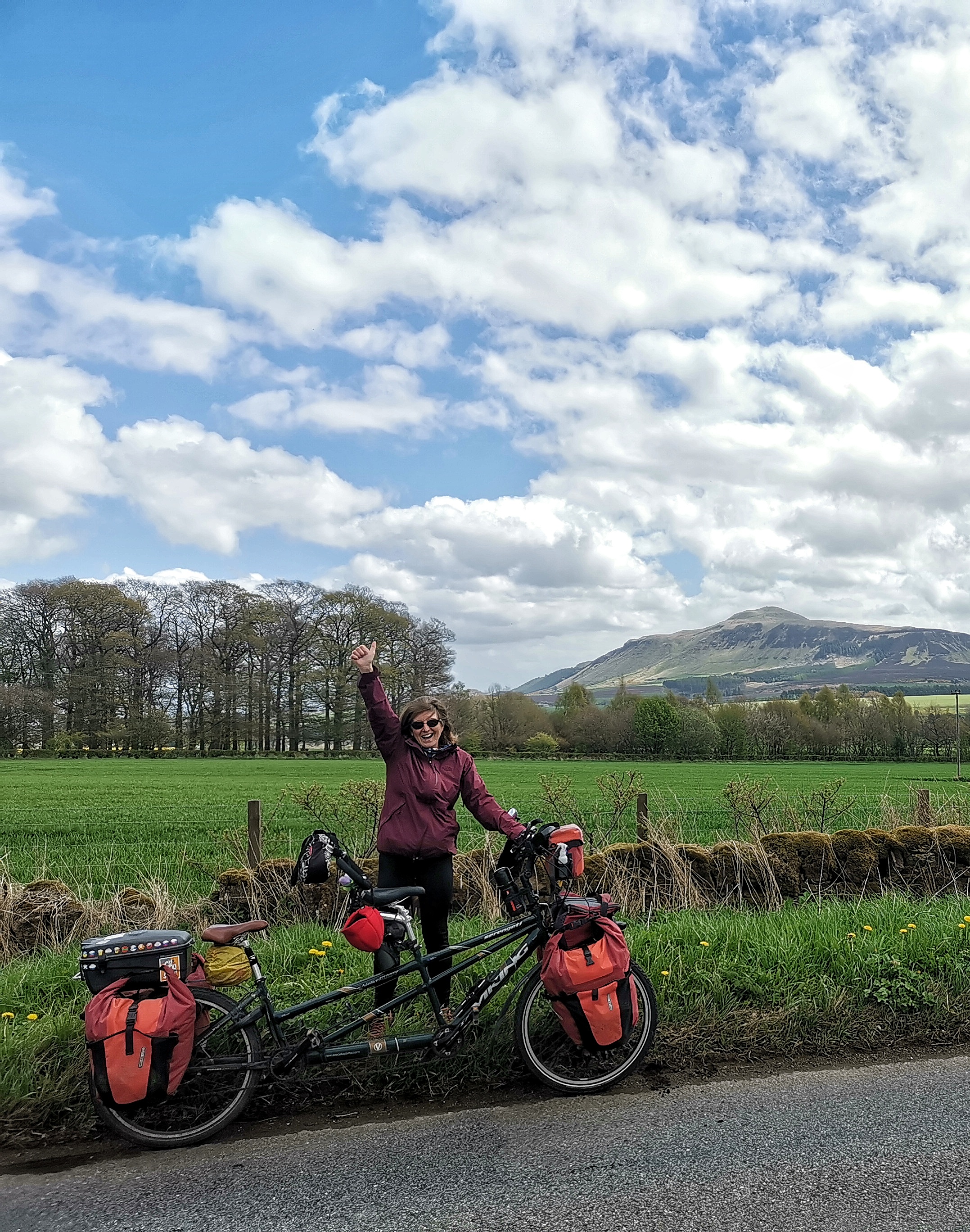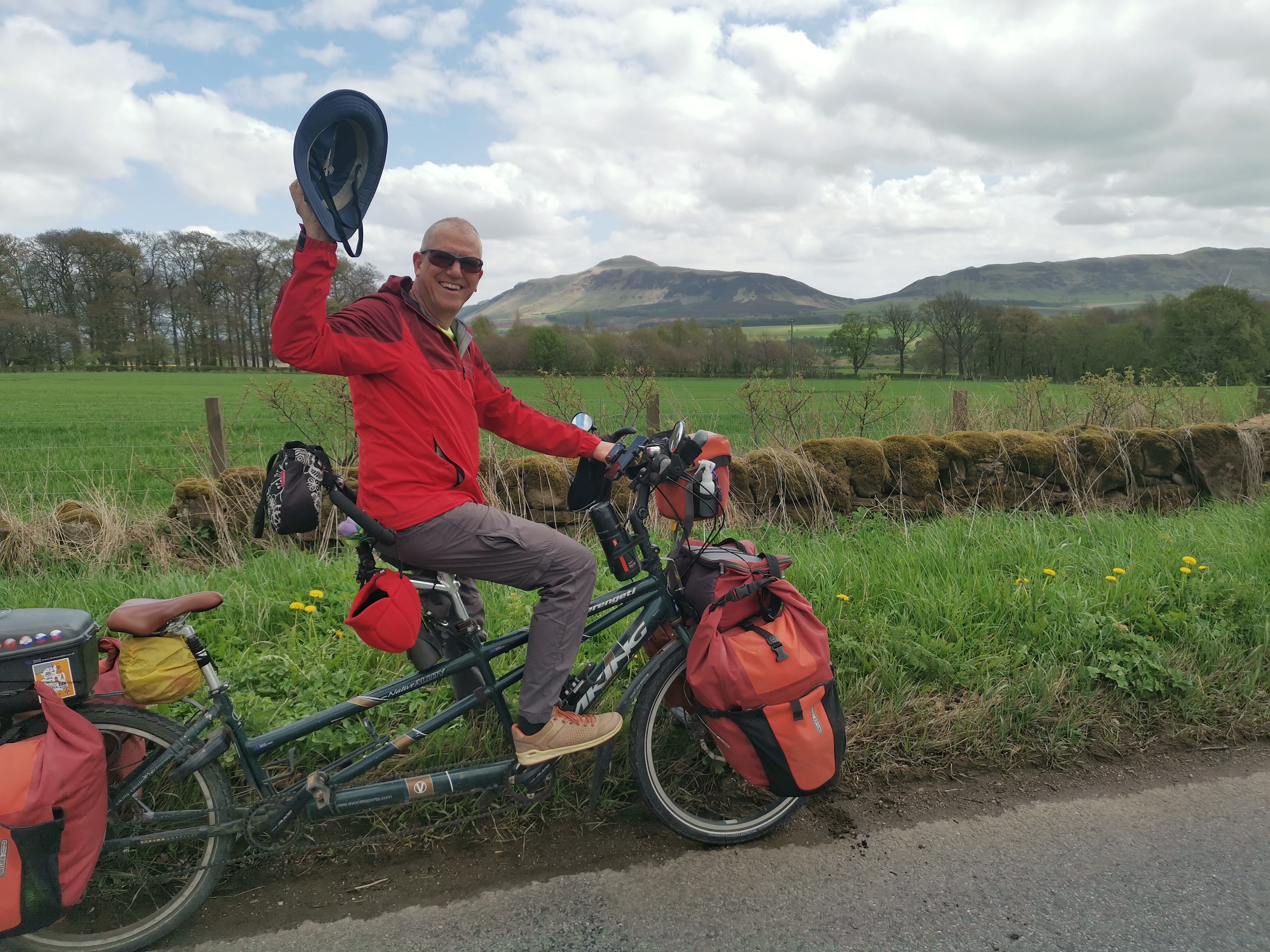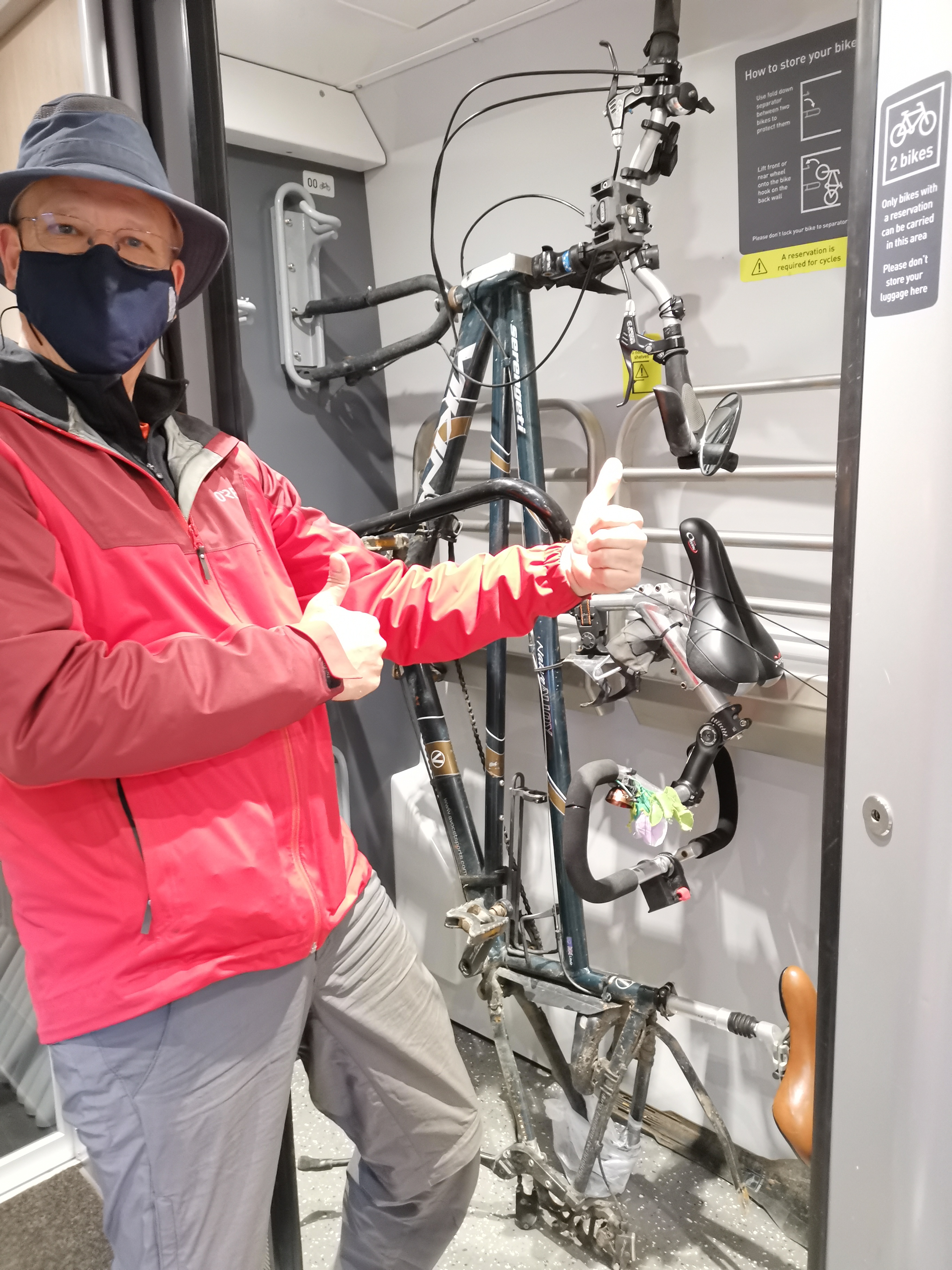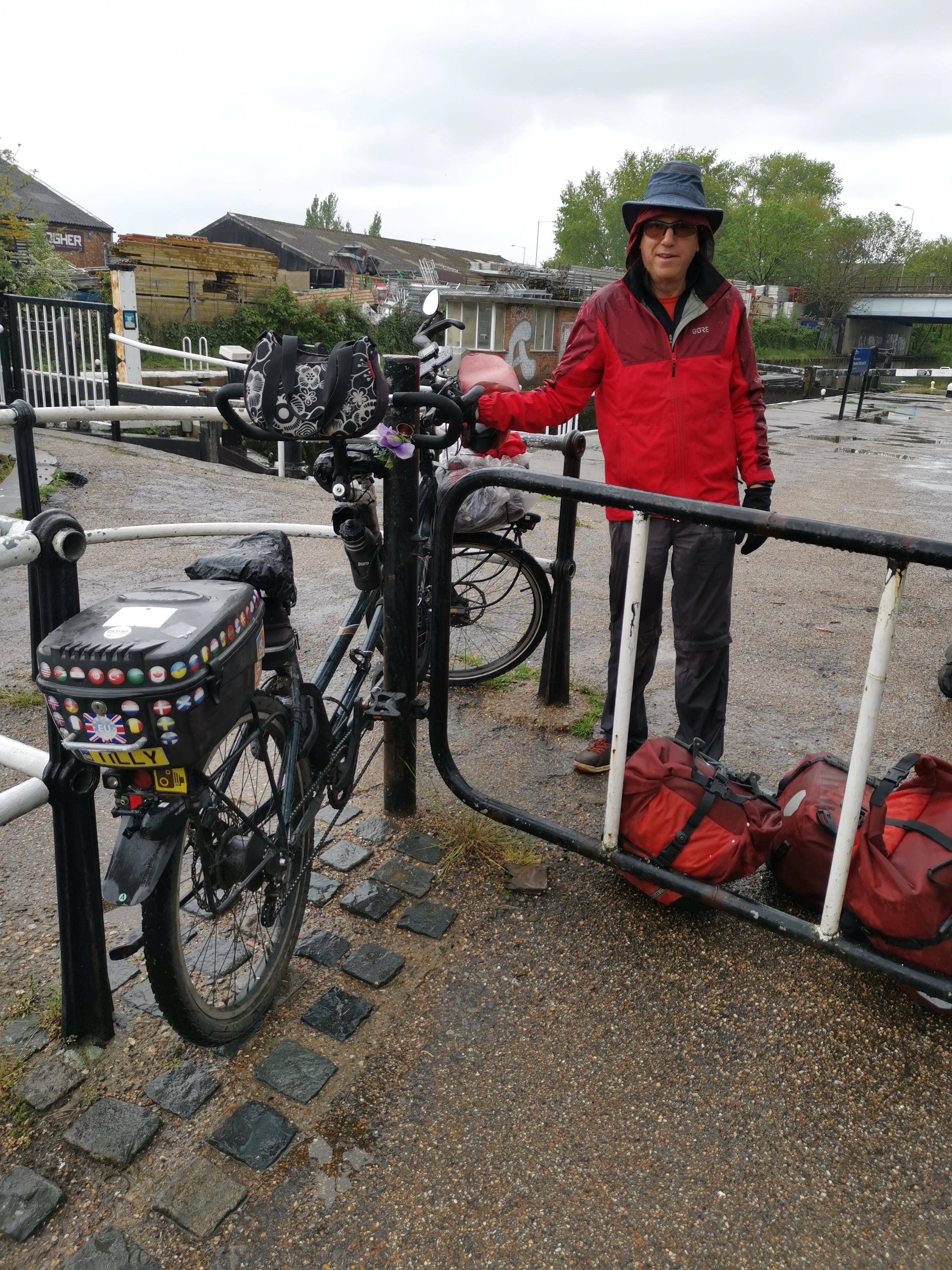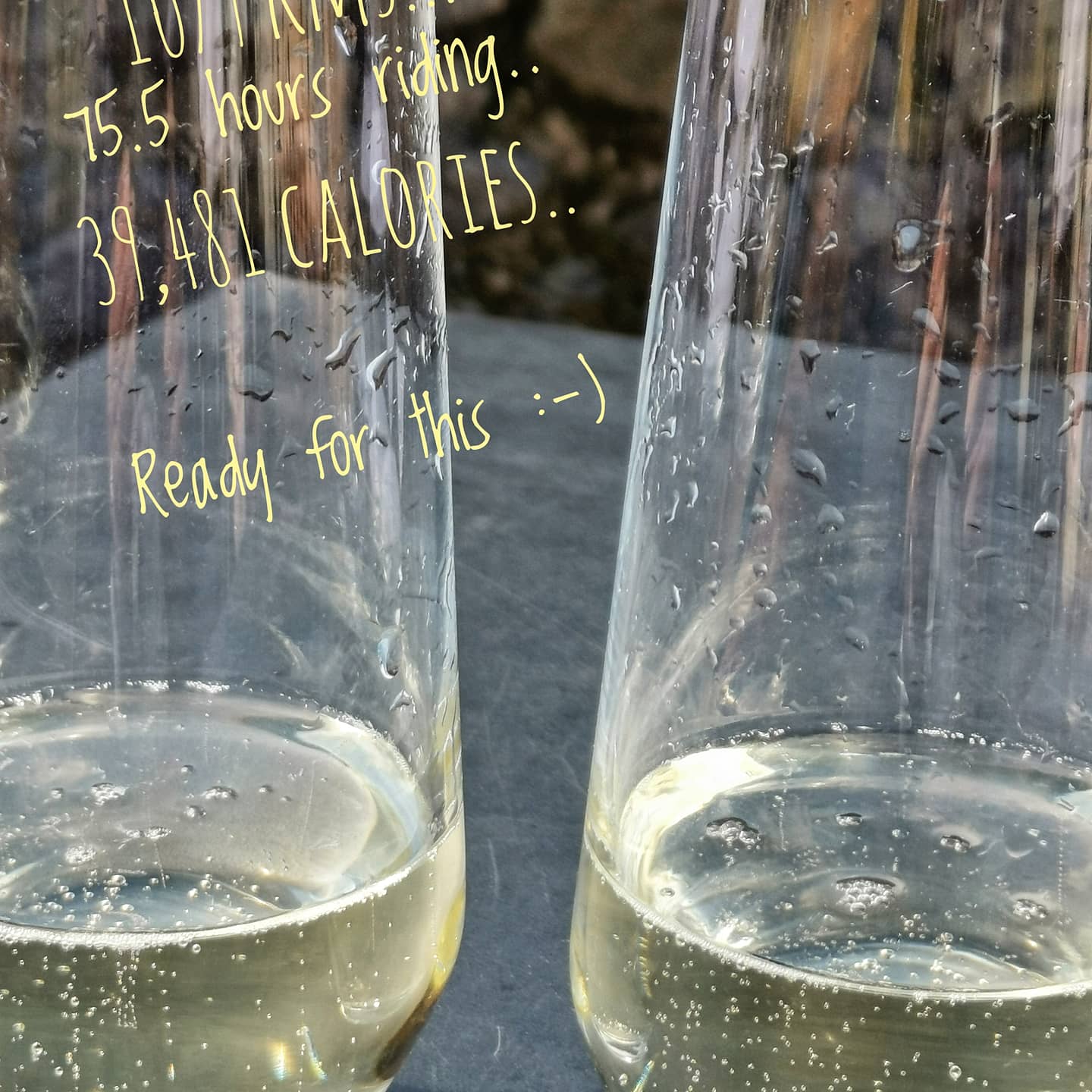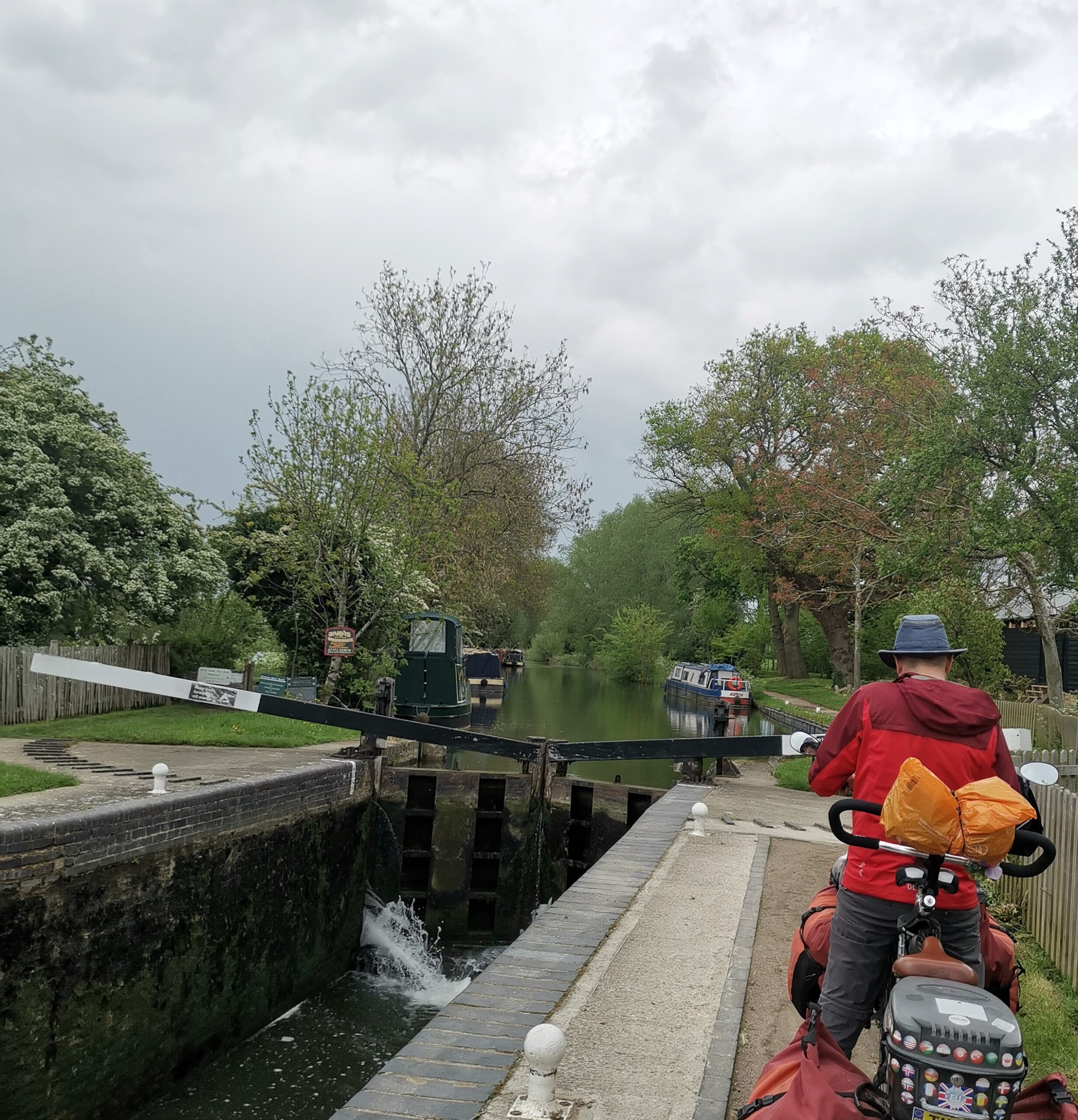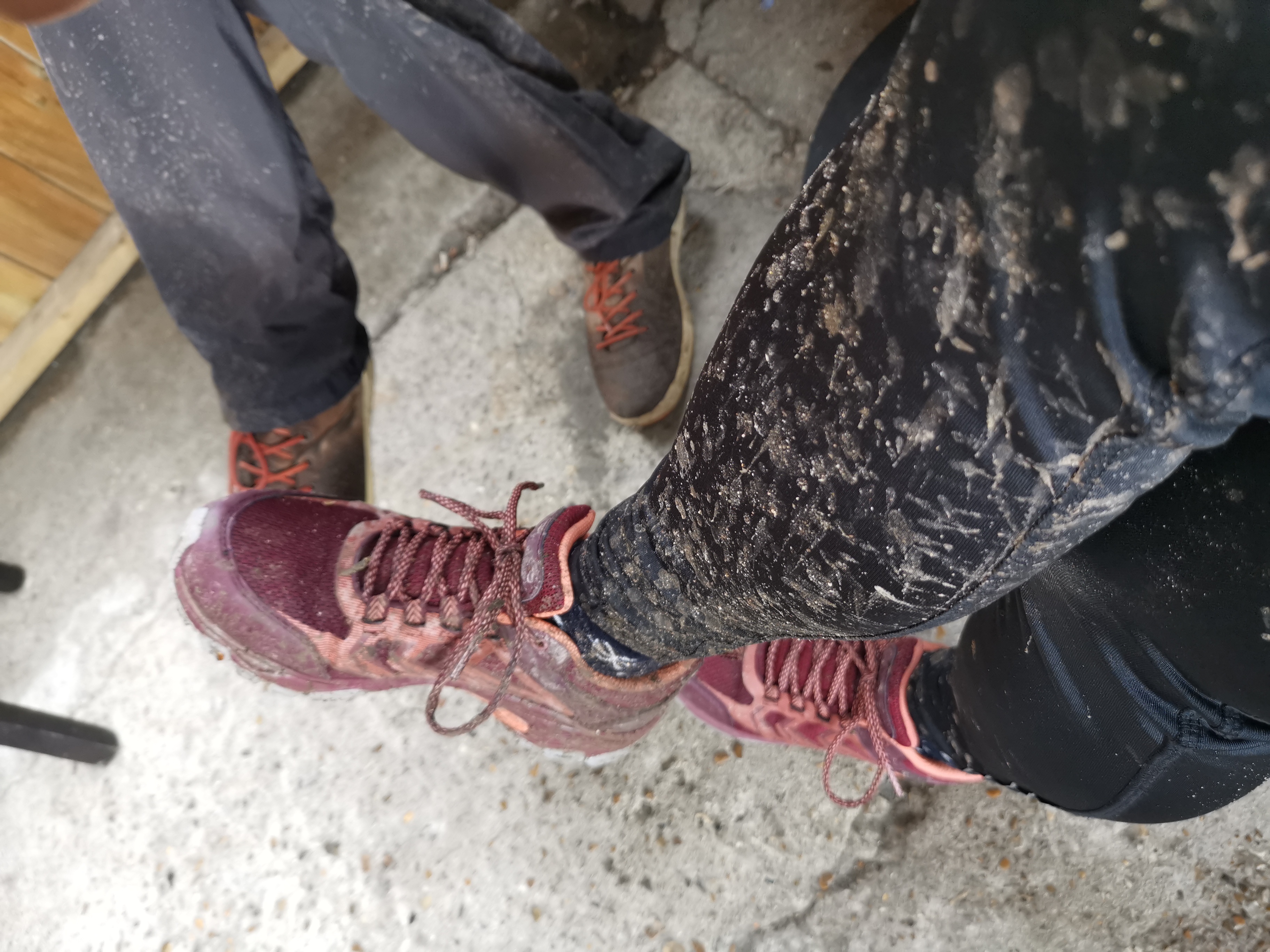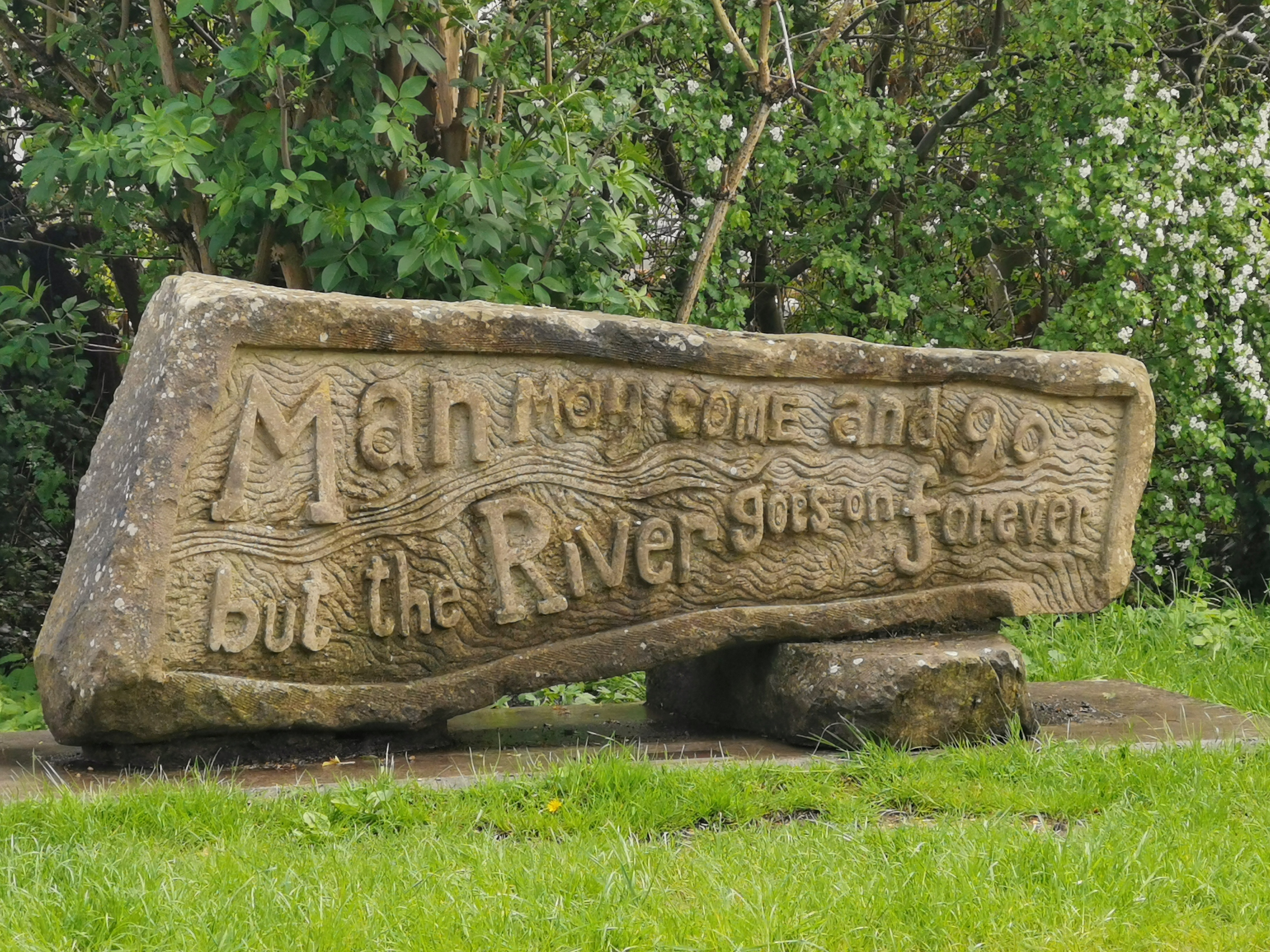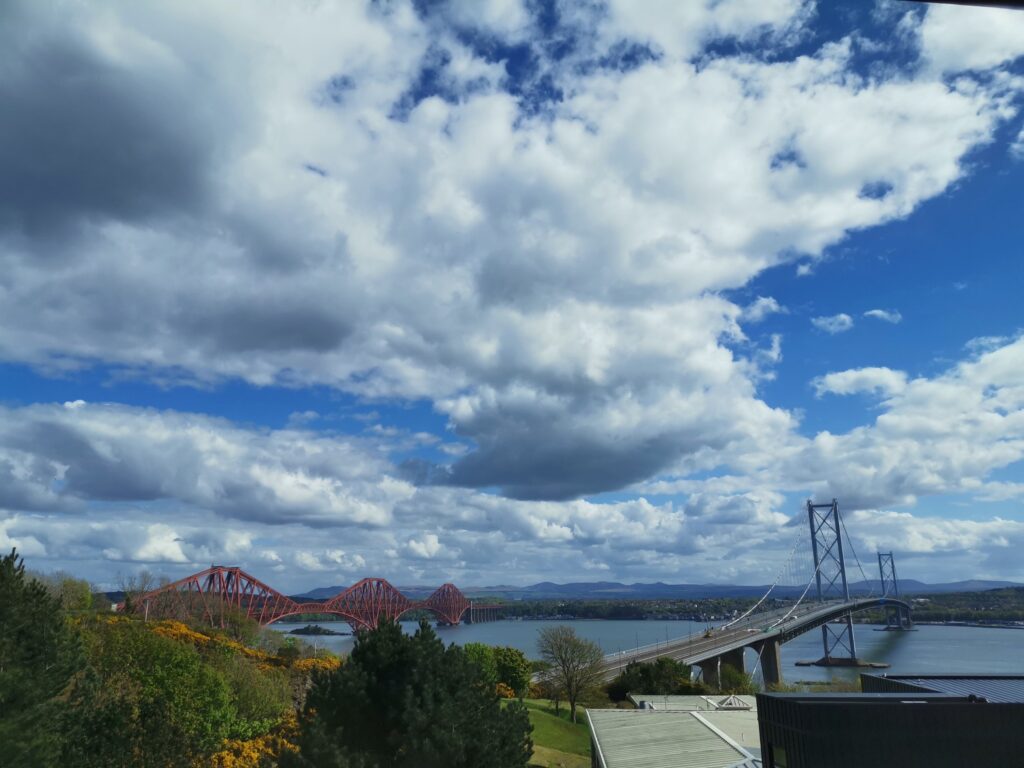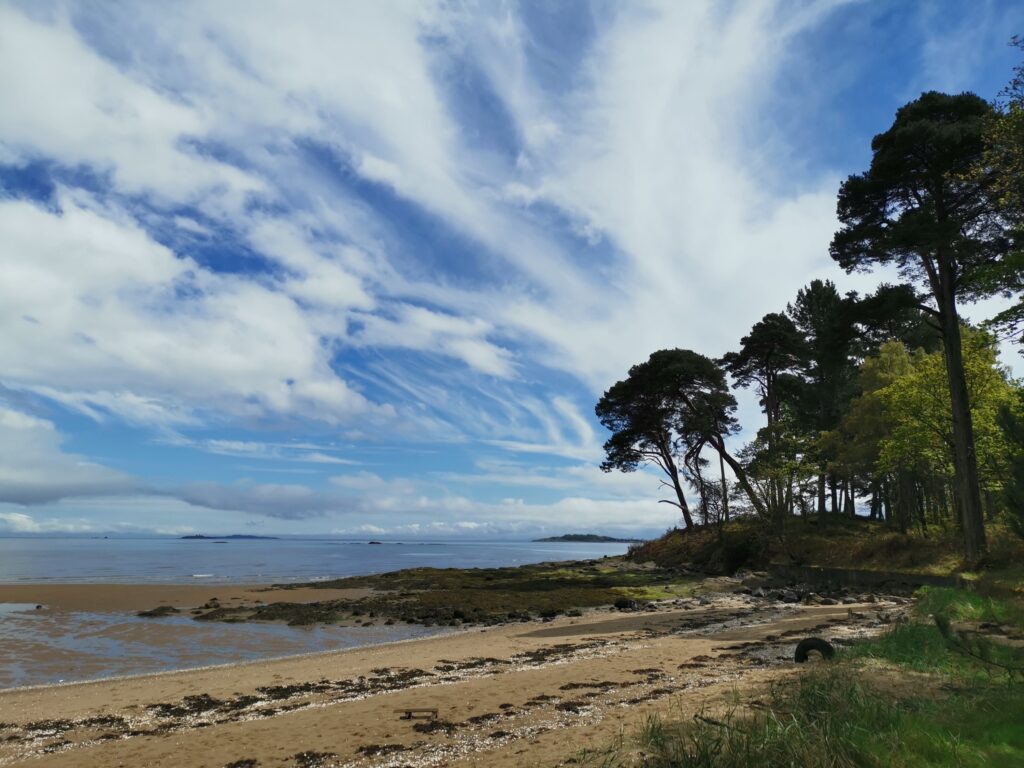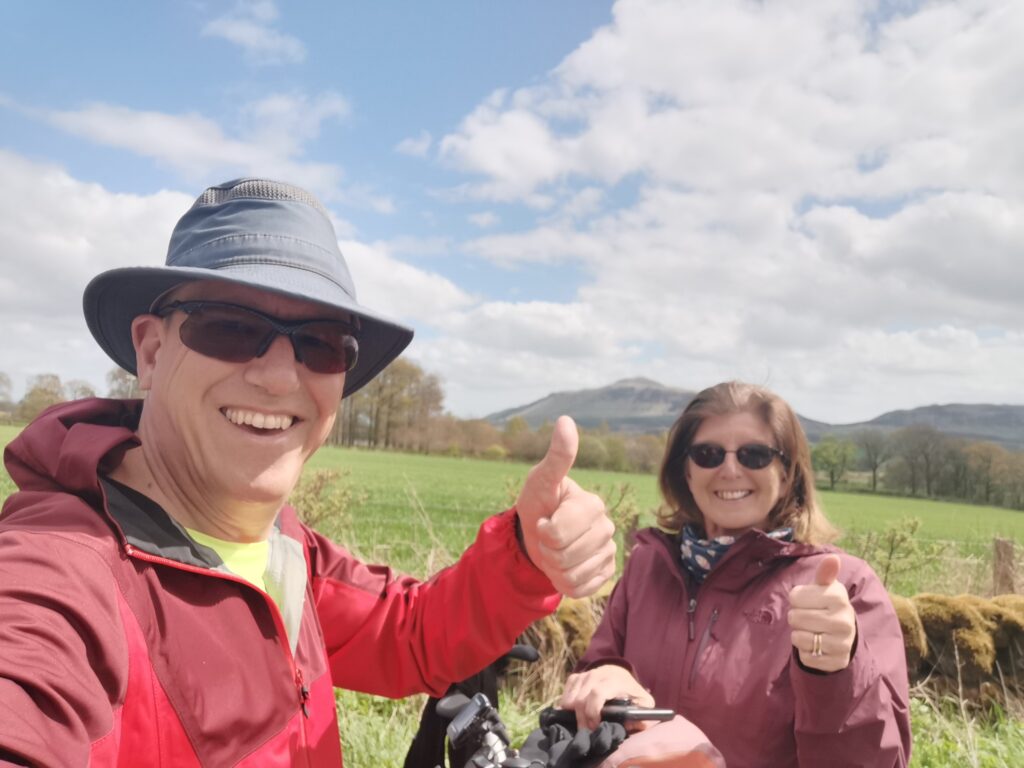 Today we accomplished our first virtual round the world leg having done the 40,007km to complete a RTW trip via the poles!
We stopped at the side of the road with the sun shining for once and a beautiful backdrop of the Scottish hills to mark this milestone and the passing motorists must have thought us crazy as we hugged each other and jumped up and down in celebration! But to us, that's was a very special moment.
To continue the celebrations we'd booked a hotel overlooking the 3 River crossings on the Firth of Forth and even managed to bag a room with a great view of all 3 bridges – so naturally ordered some room service bubbles to celebrate the occasion!
With the weather still improving we had a gorgeous cycle back to Edinburgh along the banks of the Forth passing chocolate box castles on the banks Forth river and even a Roman Fort, bet they loved the weather up here.
Our return journey south consisted of a train from Edinburgh to King's Cross so as we returned to the city we called in at Waverley Station to ask what we had to do to get Tilly on board – take both racks and both wheels off, plus Linda's handlebars needed to be turned, tha back box removed and mudguards!
So after a lovely few days relaxing in Edinburgh, including a champagne afternoon toast at the top of Calton Hill in glorious sunshine we headed for the station a good 90 mins early.
The LNER staff were some of the friendliest and most helpful we've met on the railways and they positioned us exactly where Tilly needed to be loaded and we spent 40 minutes dismantling her ready for the train.
When it arrived it was a bit of a Jenga puzzle to get her in the compartment and she ended up vertical and held in place by straps that we had with us. But all secure
The train zipped back to London in 4hr 30mins topping 200kph., which I know is slow by some standards but seemed to be very quick to us and we'd opted for a 1st class ticket as Tilly was stored at that end of the train and we wanted to keep an eye on her.
1st class was fun! Waiter service with loads of free food and drinks, probably about the same price in the end as 2nd class and buying the food on board!
The arrival and disembarkation was painless too and we had Tilly all back on the road in about an hour and headed off into the London rain for our final leg home.
The hills in Scotland must have done something to us as we had booked an Airbnb at Buckhurst Hill and had not been looking forward to the cycle up to it. But when we arrived we both said "Where was the hill?" perhaps we are losing our phobia!
One phobia we will never get over is the British culture of trying to prevent cyclists using dedicated cycle paths by putting ever more ridiculous barriers in to prevent access.
As it is, normal cyclists have to get off and lift their back wheels around plenty of these barriers and it obviously never crossed the minds of the designers what tandems trikes or disabled cyclist do, let alone elderly people on electric bikes. Our first barrier of the next day was impossible to get around for us,so off come all the panniers and we have to lift Tilly over a field style gate.
We followed the Lee Valley cycle path out of London which is a very nice route but one tip would be, don't do it on a very wet day when you've left your front mudguard on the train. We got filthy!!
It was also interesting to see that as we picked up the Harlow to Basildon railway path that the council had abandoned the cycle barriers completely and put new paths in avoiding them. The barriers were overgrown and slowly disappearing into the undergrowth. Not slowly enough if you ask me!
So, finally home and the journey compelete. We throughly enjoyed this trip but though Linda was fine at the end, I was completely shattered presumably all those people shouting shes not peddling on the back were right! I spent the next two days firmly ensconced on the sofa relaxing and ignoring my watches nagging about getting up and doing something.