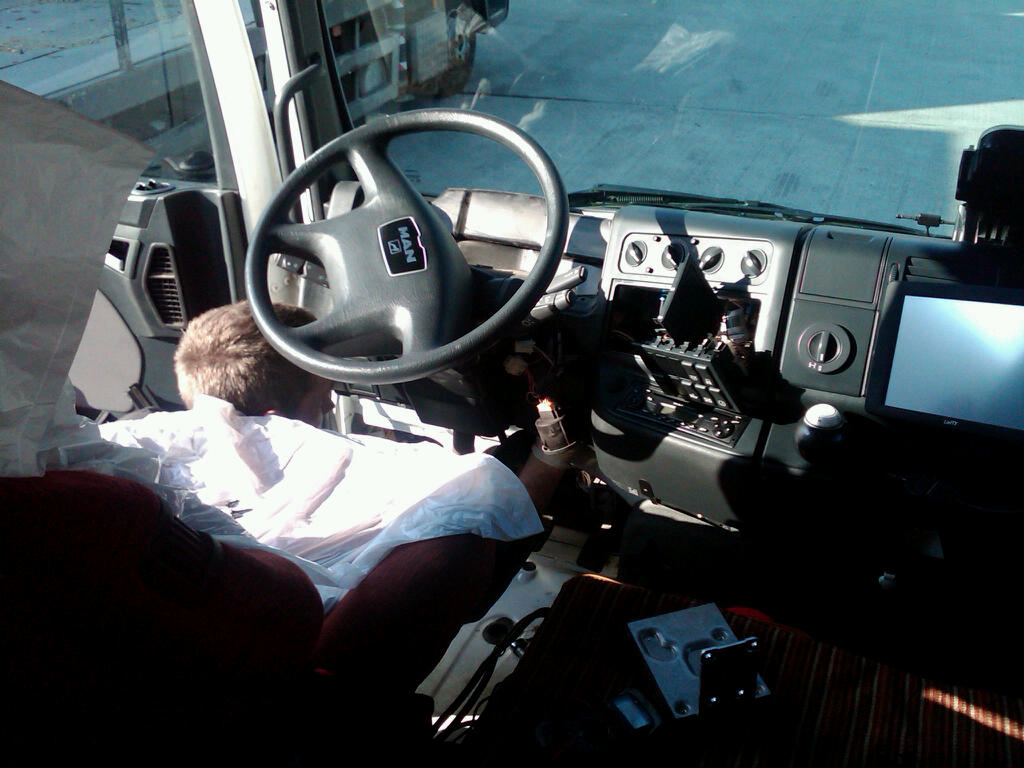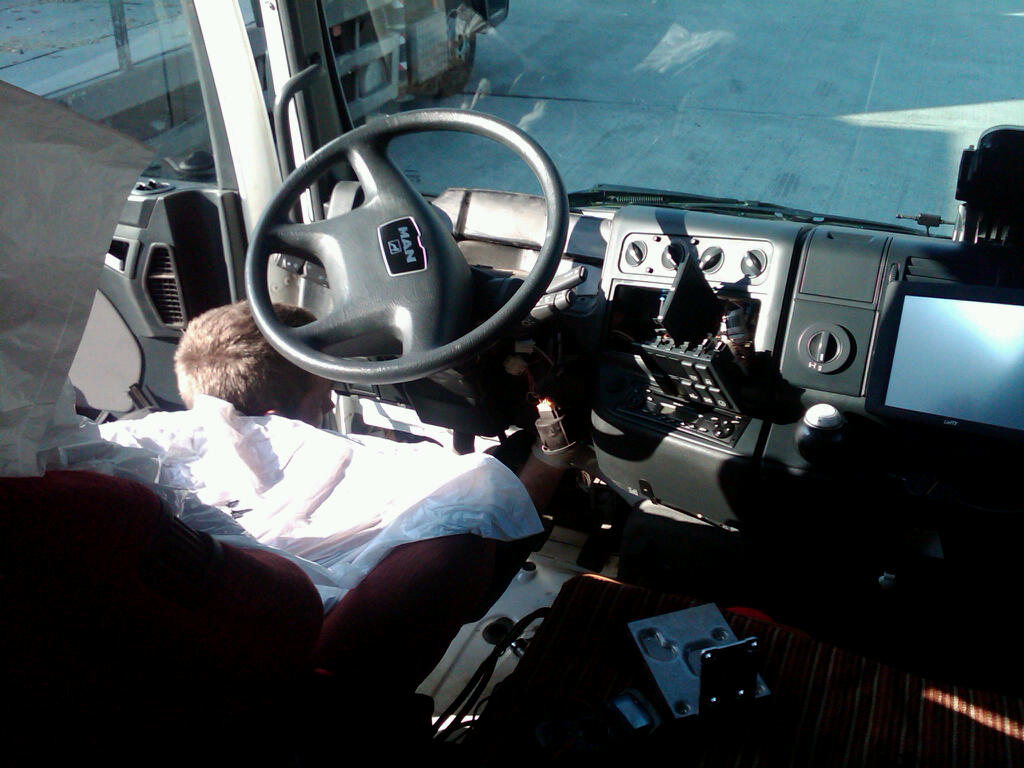 We've not even left England and we're already in the garage having work done! Our step,screen and 12 volt accessory socket stopped working. Jon took the dash to bits and we tested all the fuses and they were all fine. So we pulled in at a MAN garage in Maidstone and they tested the 24/12 volt transformer and they said it had blown. We saw them test it and agreed reluctantly to have a new one fitted at the bargain basement price of £400 (excluding labour),
We weren't really convinced by the transformer overloading and burning out as the fuse protecting everything hadn't gone, but we're not mechanics. Jon wouldn't let it lie though and made them retest the old unit once it had been removed, and guess what …it worked fine.
So the new one was removed and the old one replaced- we're not sure what's going on but we're thinking a loose connection – though MAN say this is unlikely.
Of course this isn't the only MAN error we've had on the way down. Our dashboard computer which had a few errors in Jordan last year has already had two errors telling us the engine is breaking / blowing up / missing. This only happens when we are going up hill and stop accelorating as we get to the top. We've decided to ignore these for the Time being and see how they develop.
Anyway, we're now at Dover waiting to board the ferry, which on todays form is likely to sink so this may he our last blog entry – phew I hear you cry!