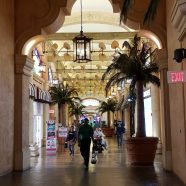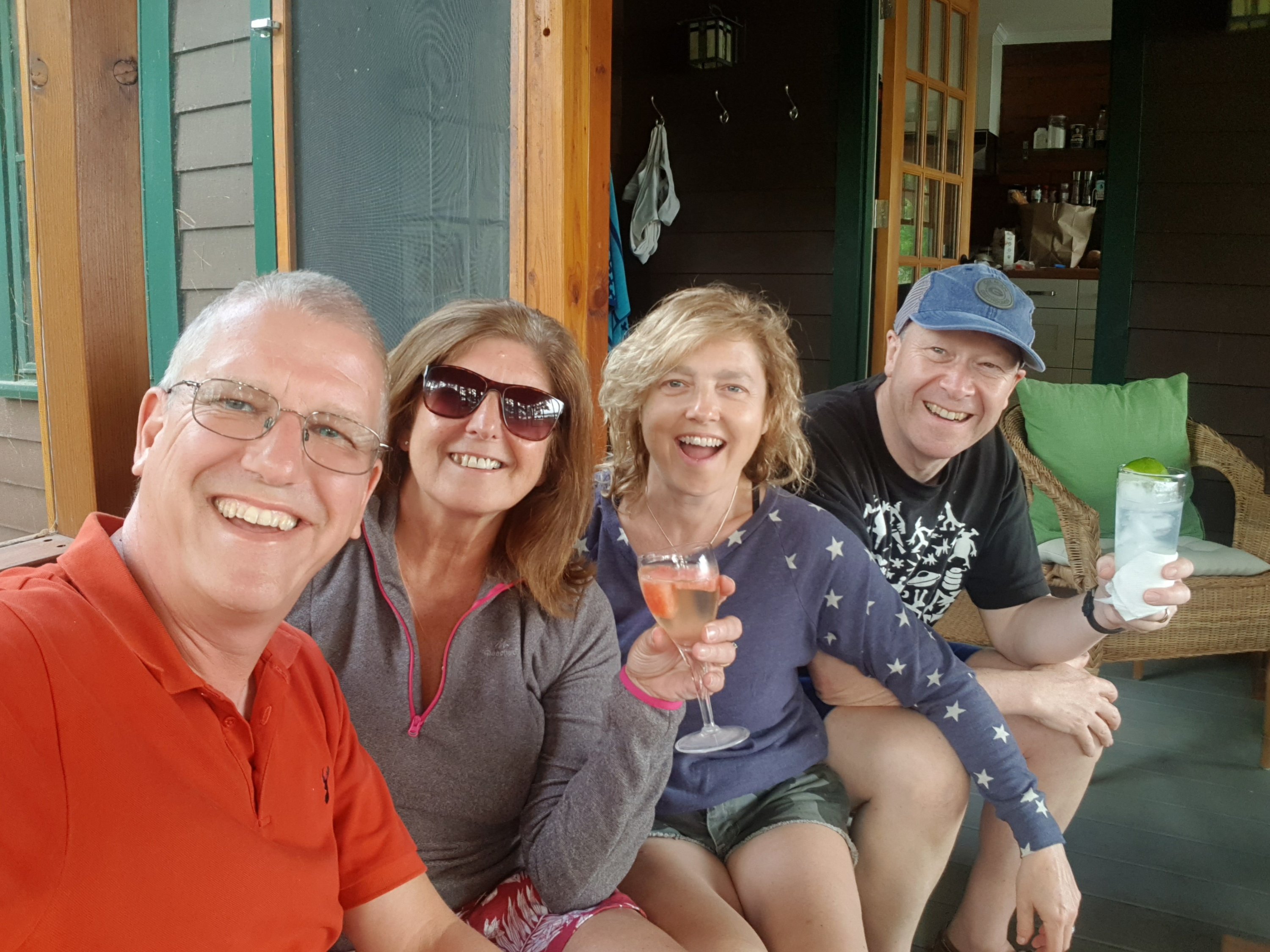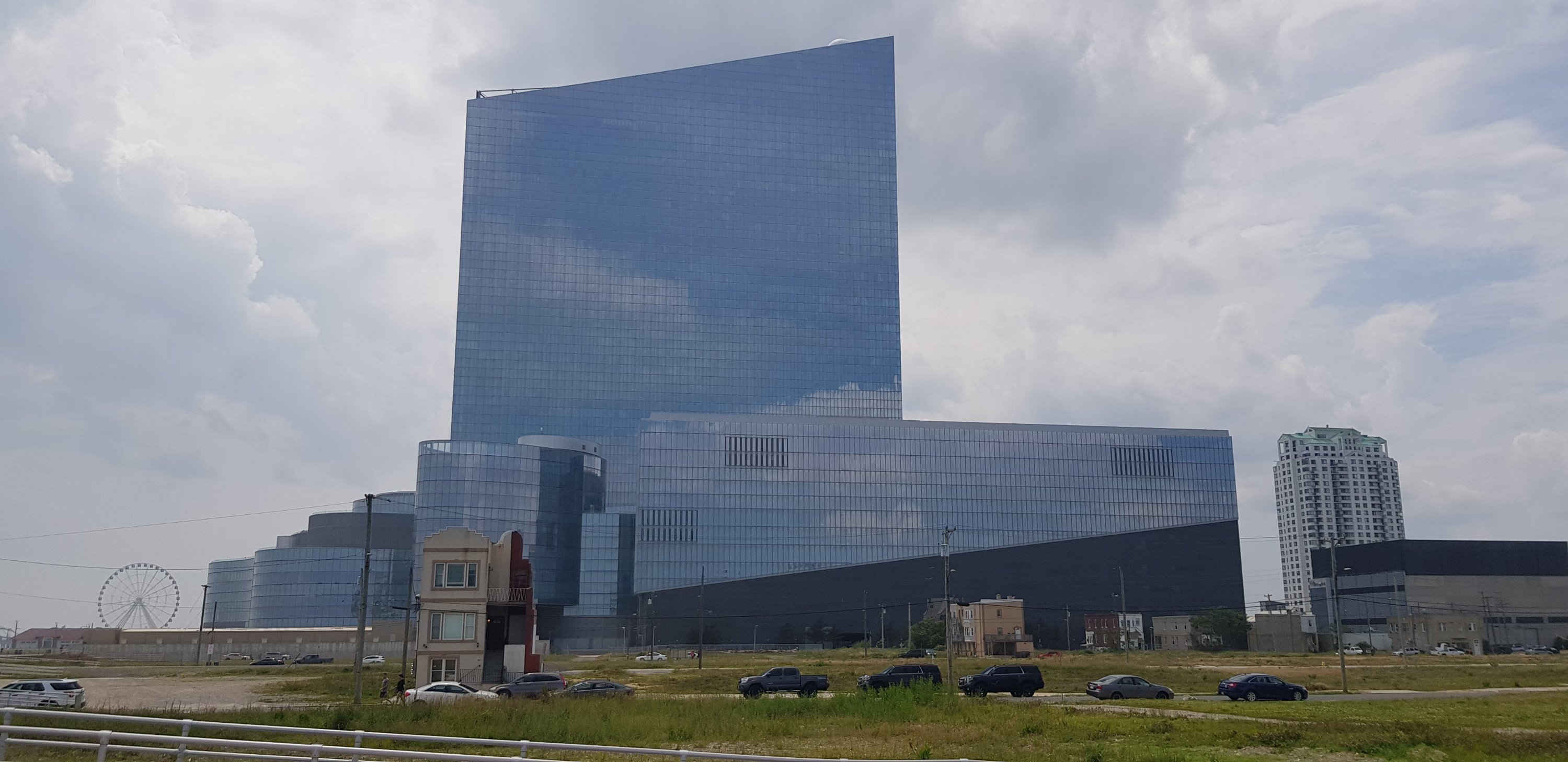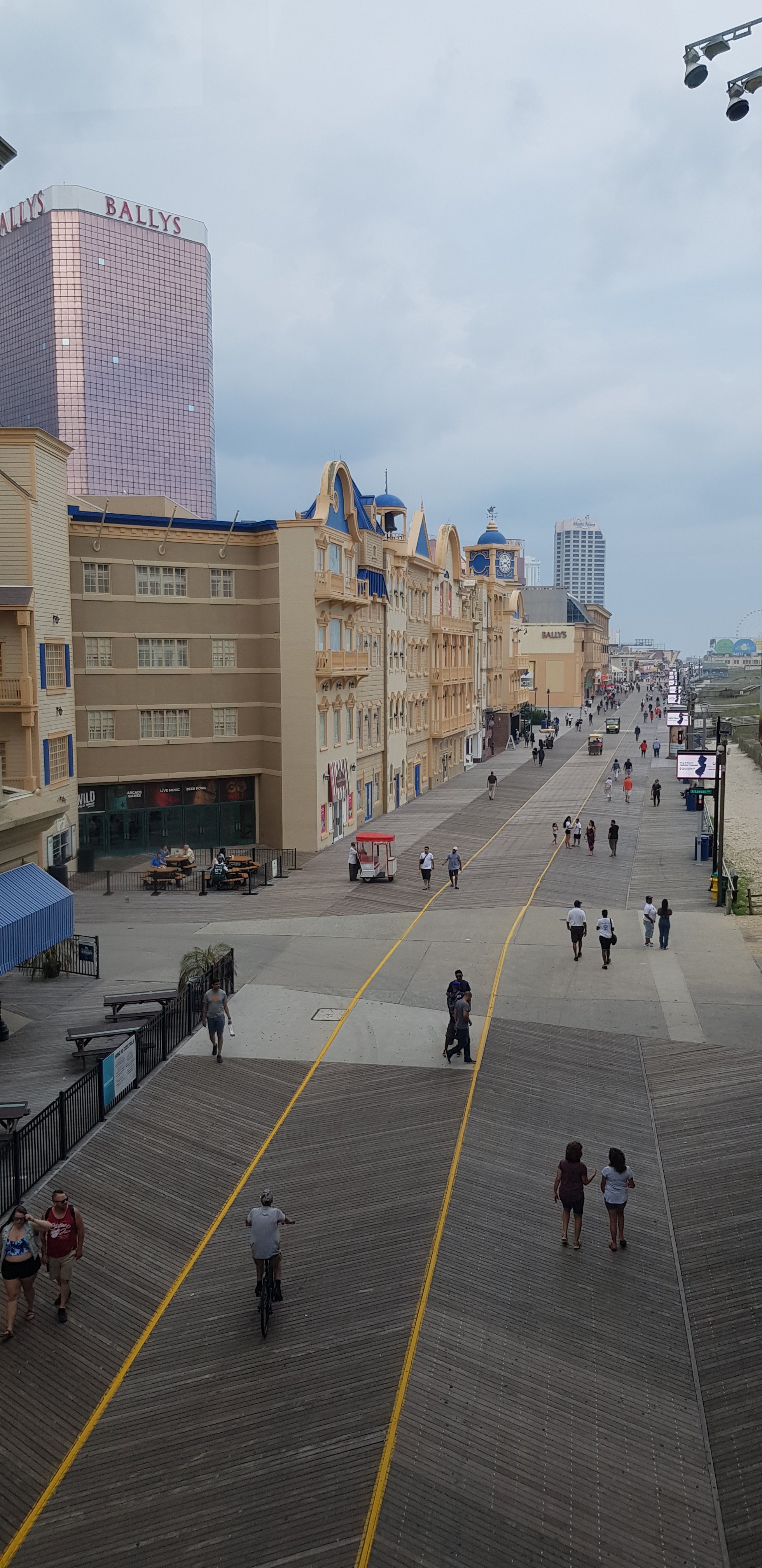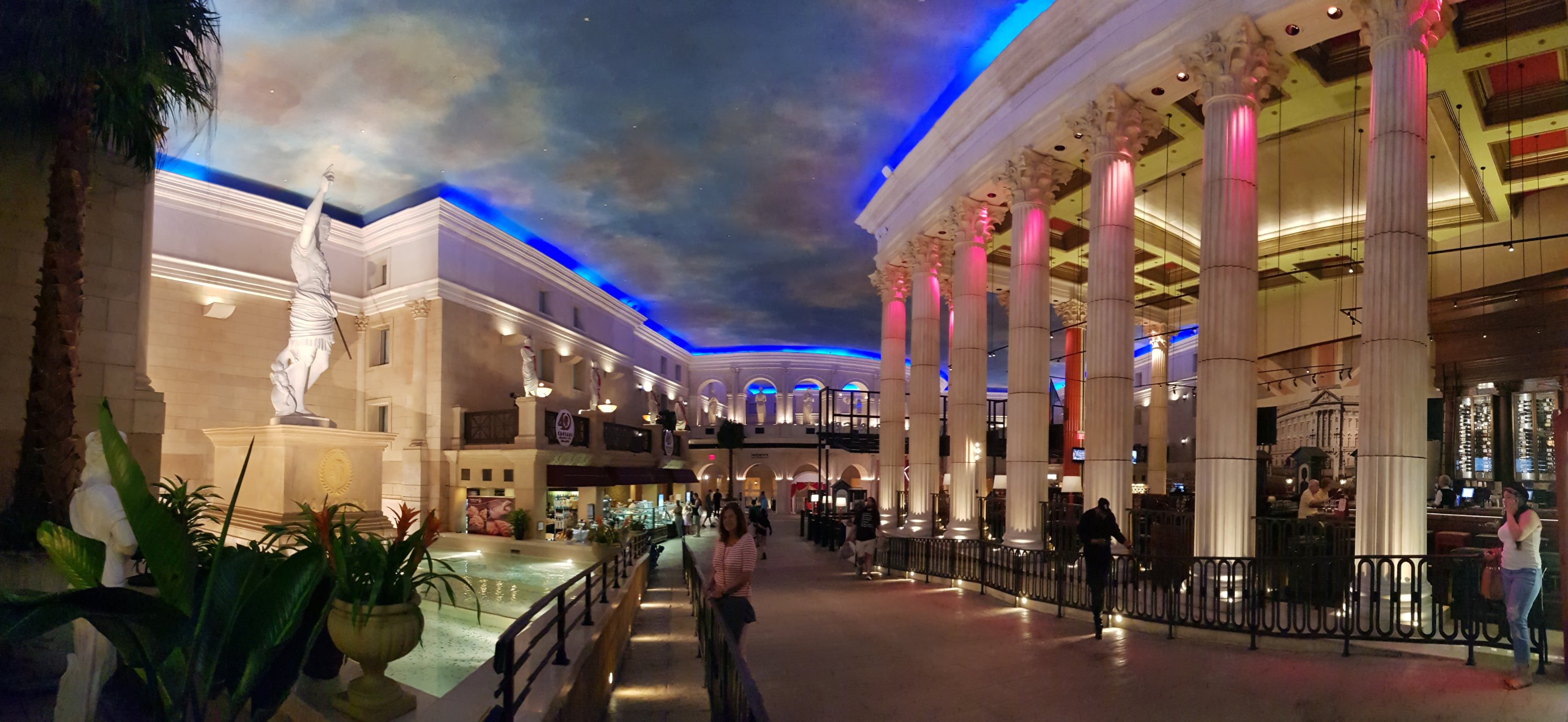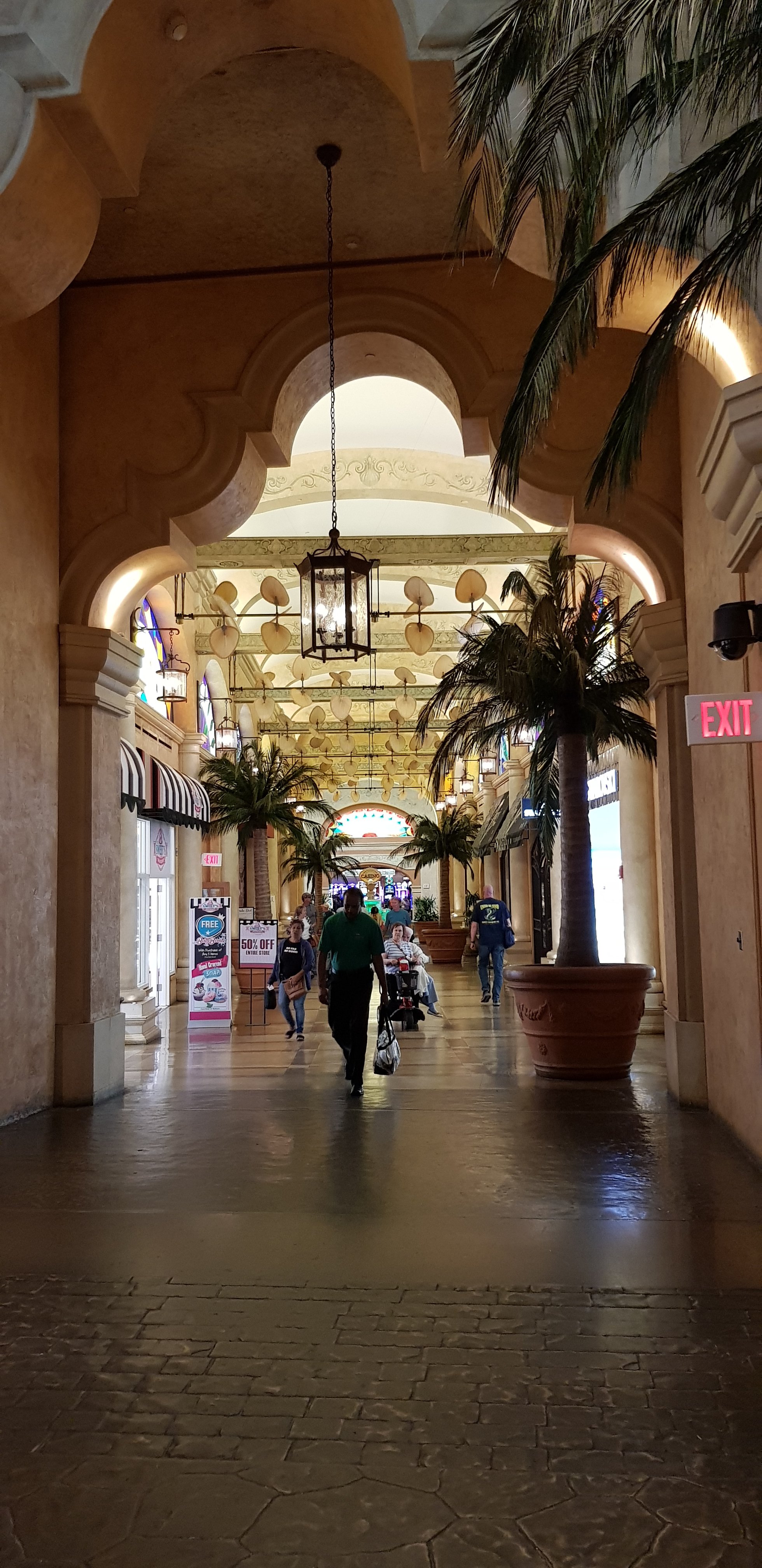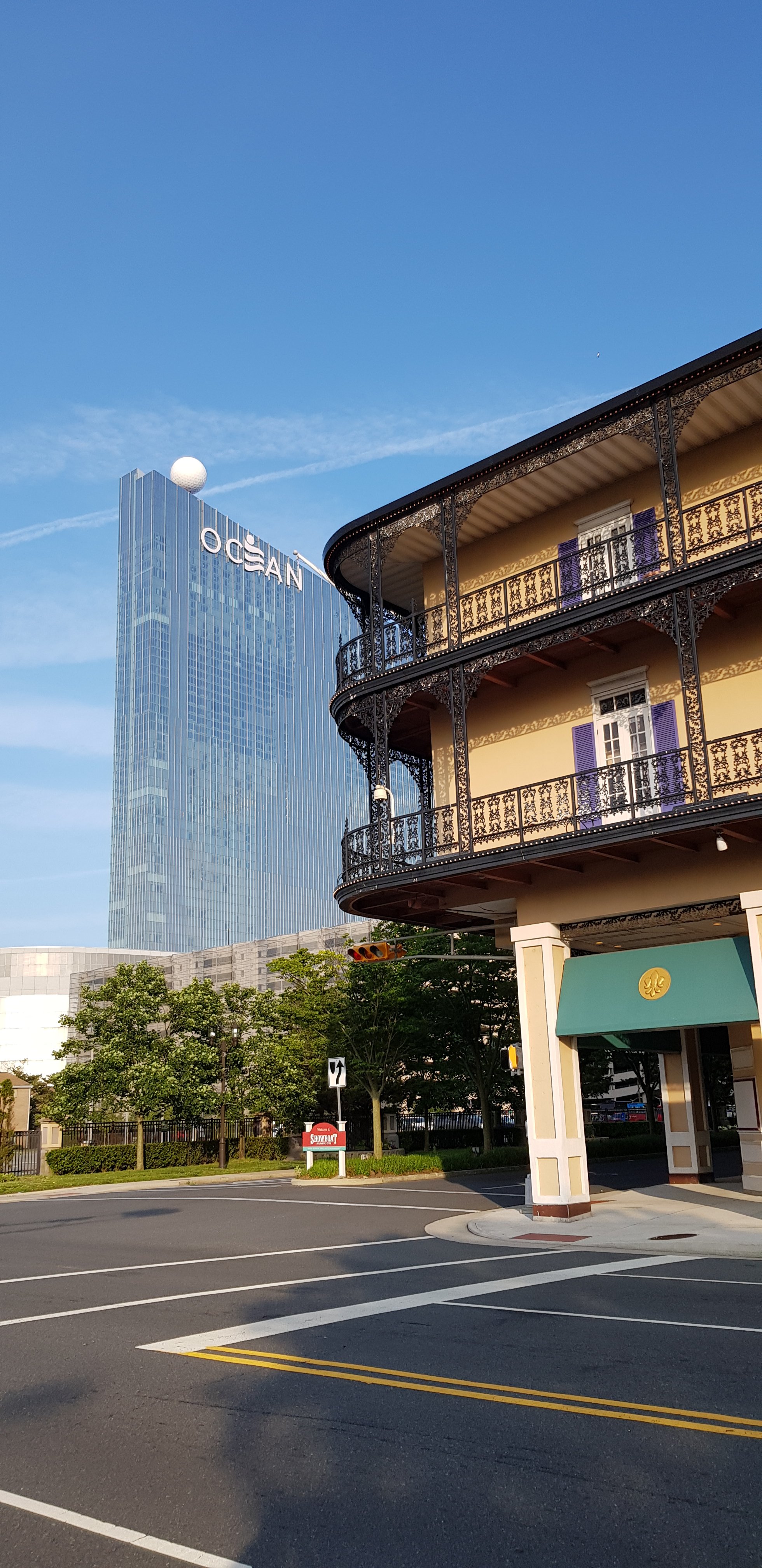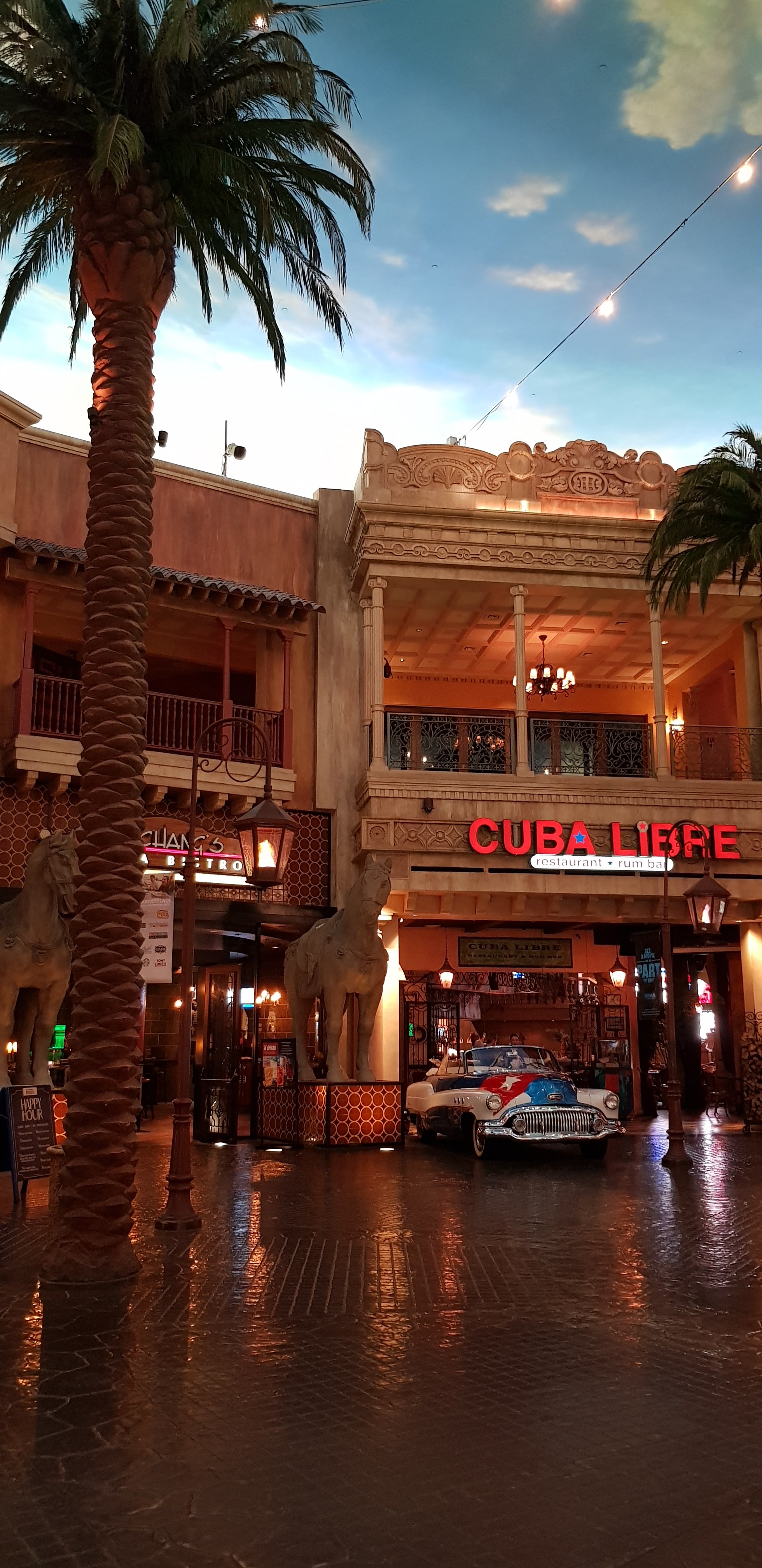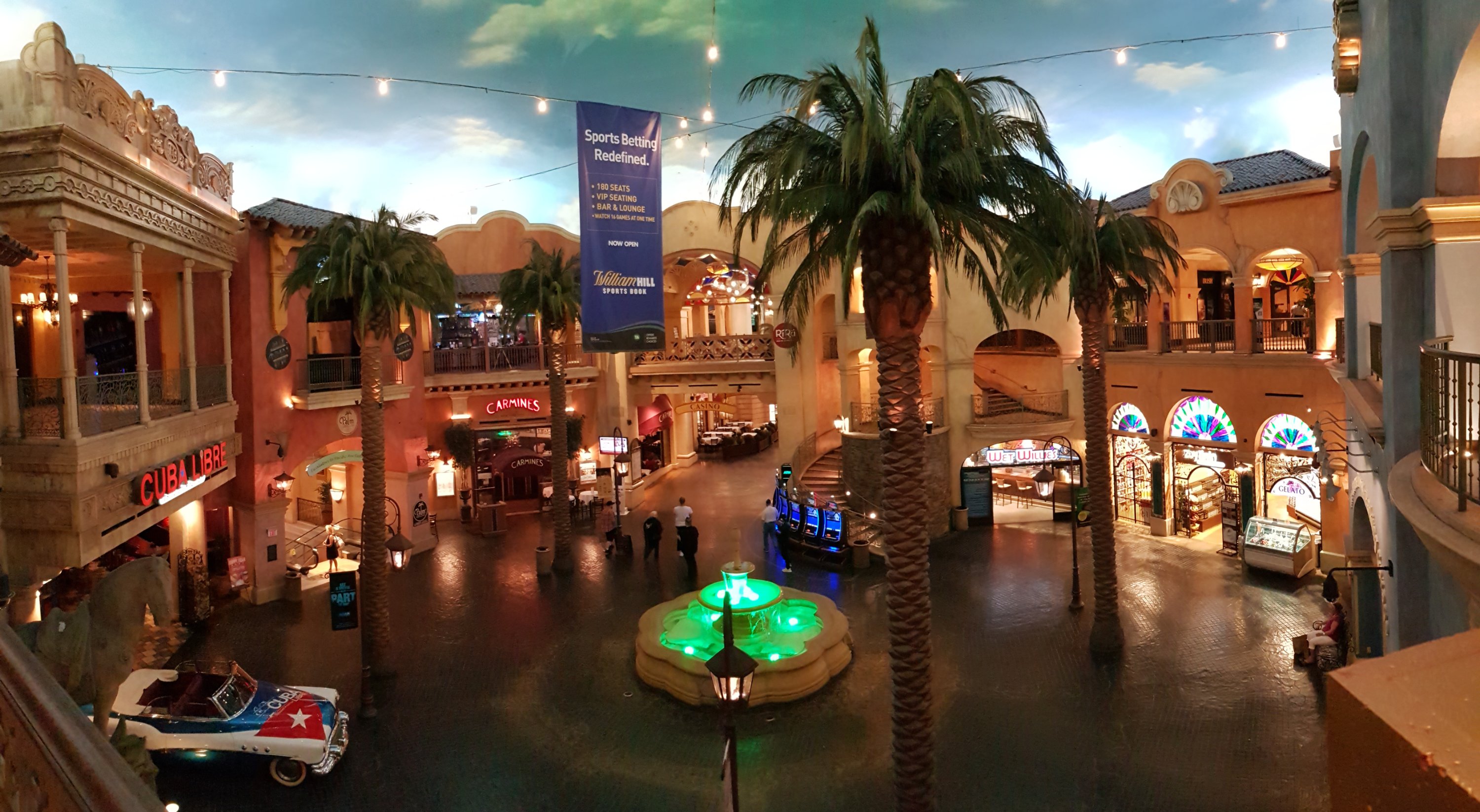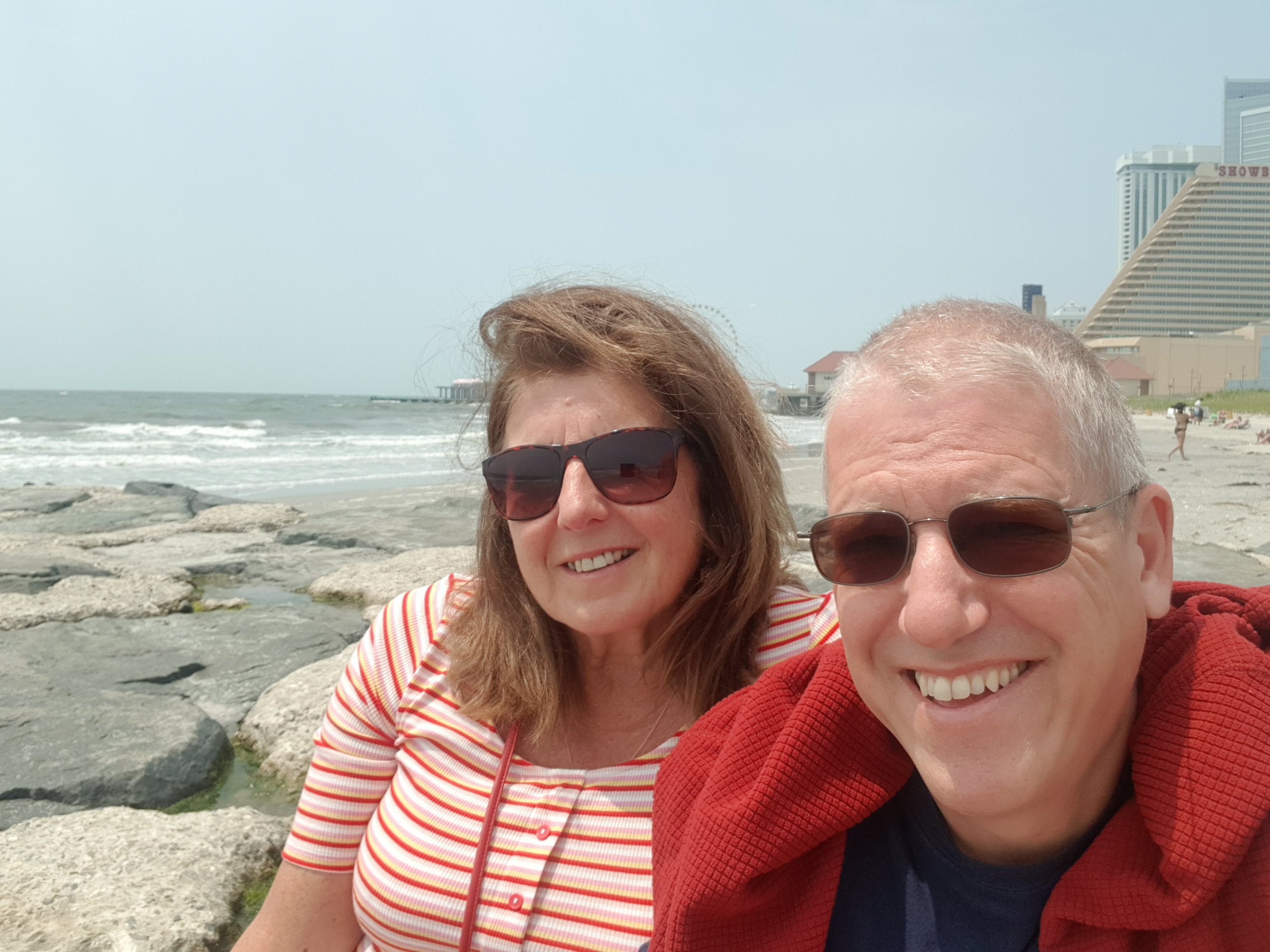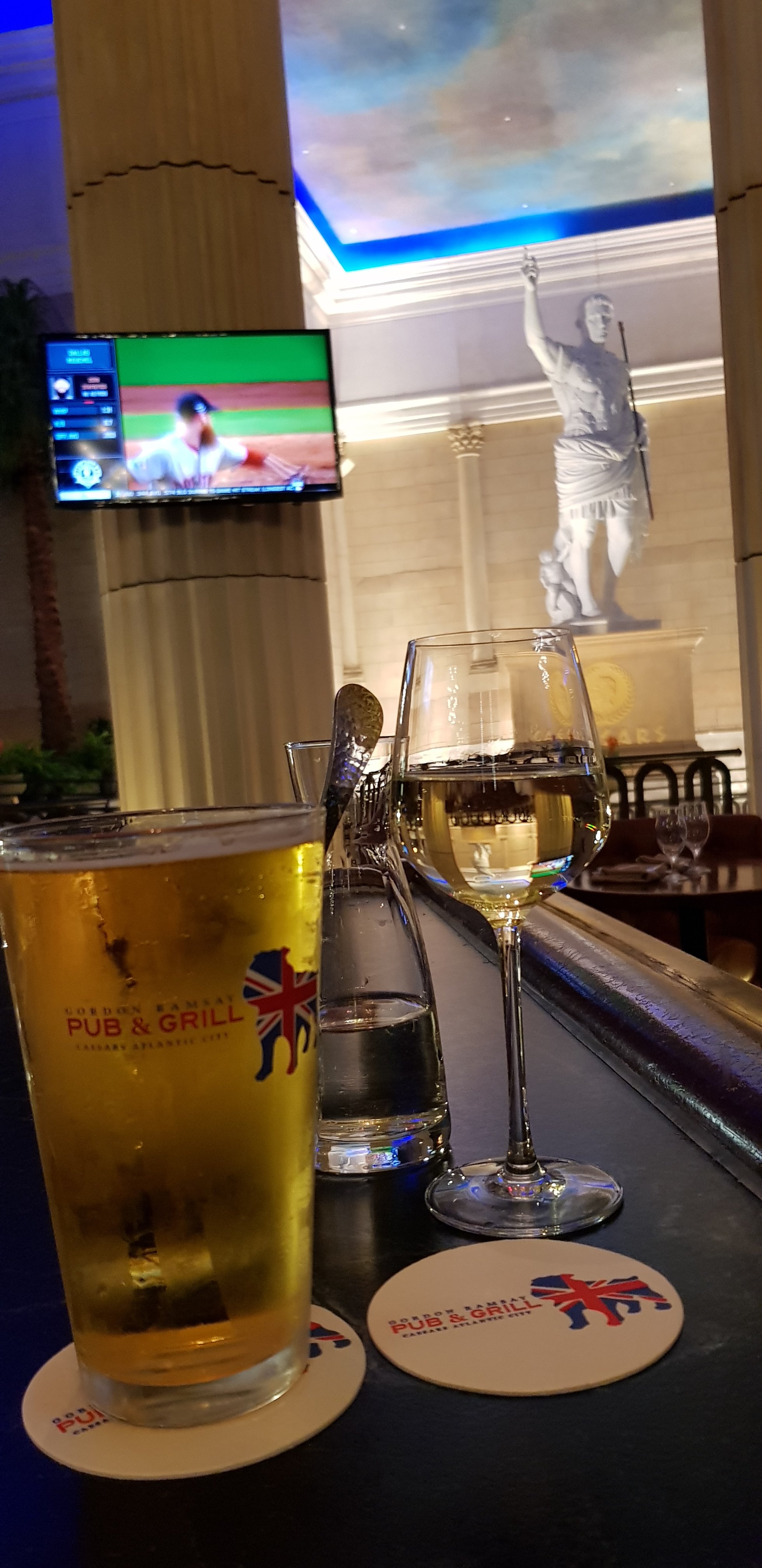 Once back on the coast we were able to cycle almost in perfect isolation northwards. The chain of islands south of the Casino haven of Atlantic City all have toll bridges, only a dollar for a car, but enough to make people avoid coming over them and using the main coast road. This kept the whole road to us, and we didnt even have to pay a toll!
Crossing our last bridge before Atlantic City we could see the skyscrapers towering in the distance. So much so that the middles were lost in a sandy haze making them look like the tops were floating on the beach.
The boardwalk in was a lovely cycle, passing numerous small towns which were full of grand seafront homes worth millions and beautifully kept. The towns were quiet and rather empty but as we headed into casino town it all livened up. TV's lined the boardwalk blaring out non stop adverts, music pounded from bars and the beach and it was rather fun. We'd booked into the Ocean Casino, a 49 storey hotel with floor to ceiling windows and every room with a sea view. It's off season so the rooms were reasonable, but come the weekend they would go up to $280 a night, plus tax plus resort fee plus anything else they can think of to slap on to keep the headline price down. I hate that about here. "Only $49 a night" can quite easily turn into $100 or more. And there's no way of knowing what resort fee a hotel will charge, some don't charge any, some charge $30 or more, so comparing prices on the Web is very tedious and slow and you have to check the small print for every hotel.
The building itself is enormous, housing conference facities a 13 storey car park, Pools shops restaurants and of course a massive casino. It cost $2 billion to build and then went bust, was bought for a knock down price and reopened. It's very very nice!
We arrived on Tilly at the valet parking and then spent an hour trying to figure out how to get to reception with our luggage. We wanted a trolley, you're not allowed to have one here in case you hurt yourself using it so need a porter, who, as we hadn't turned up with a car, couldn't be taken from the valet parking porters so we had to go into the hotel and ask the manager to send one down, which naturally enough took ages. No tip for them then. Our tip, just carry everything yourself and ignore the porters.
Still, we chose the Ocean for the view and the fact they had a car park they were happy for us to leave Tilly in whilst we hired a car and headed north to Boston for the weekend to see Cousin Annie and family. A Great time was had by all and for too much booze was had by all aswell!
Back at the Ocean we stayed for 4 nights and highly enjoyed nosing around all the casino hotels. They are really over the top places with themed shopping malls, fountains, fake sky's and millions of slot machines none of which we could understand. In most of them you don't even put coins in anymore, just a hotel credit card and sit and press a button watching a screen the size of a door light up and with all sorts of symbols and money signs of how much you could win, but most likely won't. We had decided to spend $10 dollars on one, but in the end thought it'd be more fun to set fire to a note than put it a machine you needed a degree in Gaming to understand. But we did enjoy being there and Linda loved the light shades the size of small boats hanging from the ceiling. Well worth a visit, not worth gambling or going at weekends though! We even managed to go to a Gordon Ramsay restaurant at Caesars Palace for a vegetarian burger! I wonder if he knows they serve vegetarians at one of his restaurants?
As we've headed northwards the country has changed dramatically. Not so much the countryside, but the prosperity and food options. We managed to have our first meal with no plastic utensils or crockery of any sort! 2 months in and probably only about 120 meals / snacks later! There are vastly more coffee shops selling proper coffee, not drip drip stuff. More choice on homemade foods that aren't battered and deep fried and there's more independent restaurants and bars, but there's still a great divide between the rich and poor areas. The boardwalk at Atlantic City is great and the hotels plush and wealthy, walk a couple of blocks inland and the place is so much poorer. We ventured to a supermarket to buy food and it just sold junk and crap. It was the size of a large Lidl and apart from a few vegetables and some fruit it just sold crap.
But we thoroughly enjoyed our luxury stay and nose around and felt quite been to begin our last leg of the journey on to New York City.