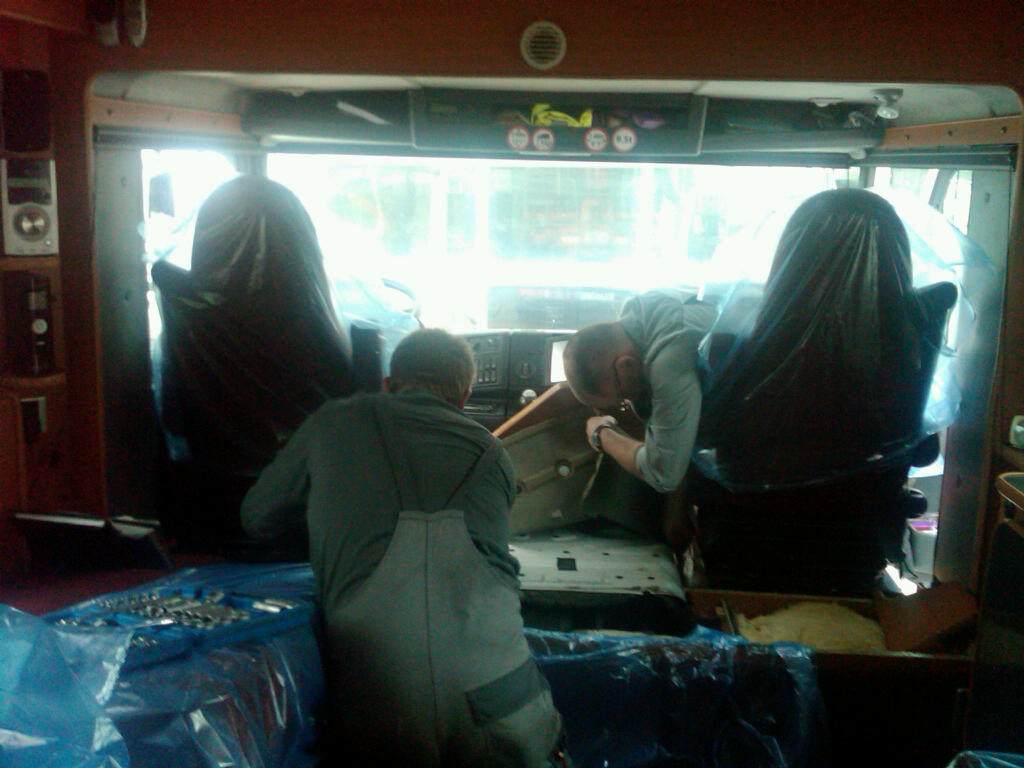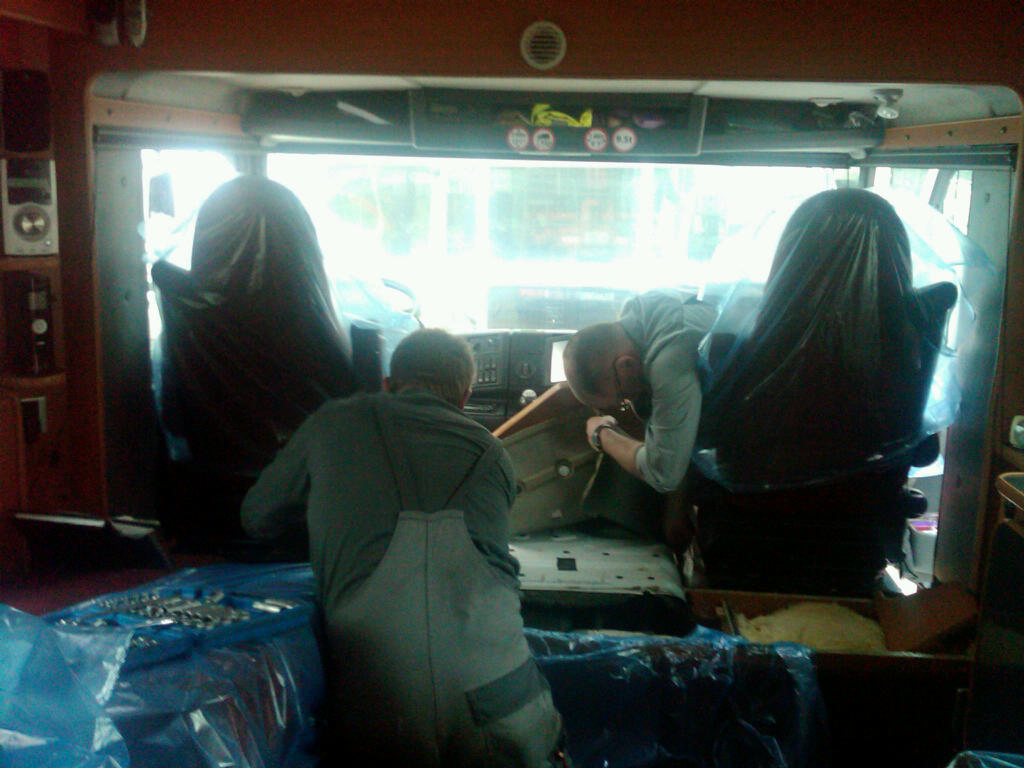 We left Würzburg and began on our route south towards Georgia, Armenia, Russia, Azerbaijan, Georgia (again) before coming back to Europe. There is something ominous about our destination this year and that could be that the list of countries above also spells GARAGE!
We had driven a few kilometres out of Würzburg before we noticed the noise. It was a weird screaming from the engine – a bit like we'd got a cat stuck inside the gearbox. Uh oh. Just the sound of the new part bedding in perhaps? By the time we reached Munich the cat was in agony and clearly wasn't bedding in but more likely Checking out one of its nine lives so we decided it was time we visited another garage!
Every time we stop in Germany and look for a garage there is always one within 2 kilometres of us. Hopefully this isn't because MAN trucks only go for 2 kms before needing attention (though at the present rate of problems we haven't ruled this out yet).
Again the garage was very helpful and had an engineer look at it for us immediately. We drove round with the floor up in Taffy trying to see exactly where the cat was and eventually it was diagnosed that the garage in Würzburg hadn't put a screw in properly which they did for us. They tested Taffy by taking it out for a short drive and as we watched her drive off we both couldn't help secretly hoping they might not bring her back!
Still, all is fixed now and we were pleased to not find any stray cats in the engine. We have now been away for 20 nights and have visited 3 MAN garages and 1 motorhome repairer! Lets hope that's our last garage of the trip!