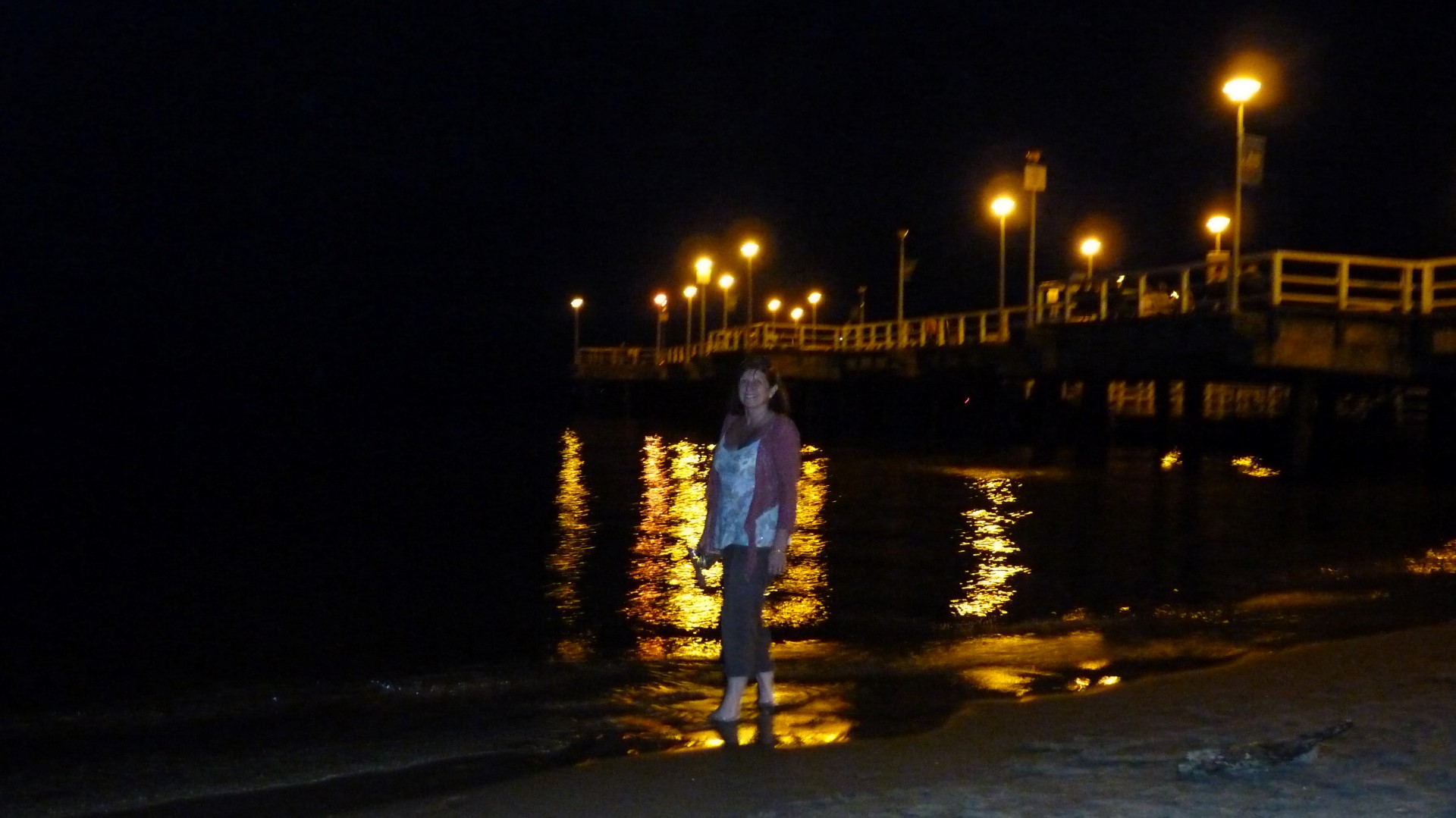 What a beautiful city! And as usual, we turn up in the middle of the annual street fair which added to the atmosphere but rather hid the magnificant buildings.
We stayed at a campsite just up the coast arriving mid afternoon and decided to cycle in to the city. Perhaps not the best idea as it was Lindas first cycle since her back problems and it was also 16km away. It was however a lovely ride all on dedicated cycle paths through leafy suburbs and showed us how prosperous this part of Poland is – best get your plumber in now as I can't see them staying in Britain much longer!
The city is an old Hanseatic League town and was once full of majestic buildings covered in decorations and statues displaying the wealth of the city. It was also a free town in 1939 known as Danzig and when Poland refused to give Germany a rail and road link to it was the 'cause' of WW2 with the first shots being fired by the battleship Schleswig Holstein at Westerplatz. Gdansk was a largely German town at the time and during the course of the war was almost completley destroyed which is hard to believe when you see the buildings perfectly rebuilt. When you see Volgograd and other Soviet cities rebuilt after the war it is a real surprise to come to Gdansk and find a lovely old city seemingly unscathed by the war. After a Mexican we cycled back to our camp along the coast where another dedicated cycle path and promenade stretches for miles linking piers and hotels with restaurants and discos. It is done surprisingly tastefully and was our first sight of our last sea of the tour – the Baltic.
We left Gdansk planning to return one day when the fair wasn't on and headed towards the German border stopping at a small farm camp rather than one of the coastal camps that were heaving.
So we are now at a Marina stellplatz about 18km from Peenamunde – the birth place of the space age which we will visit in the morning. Its turning into a war tour holiday this year!