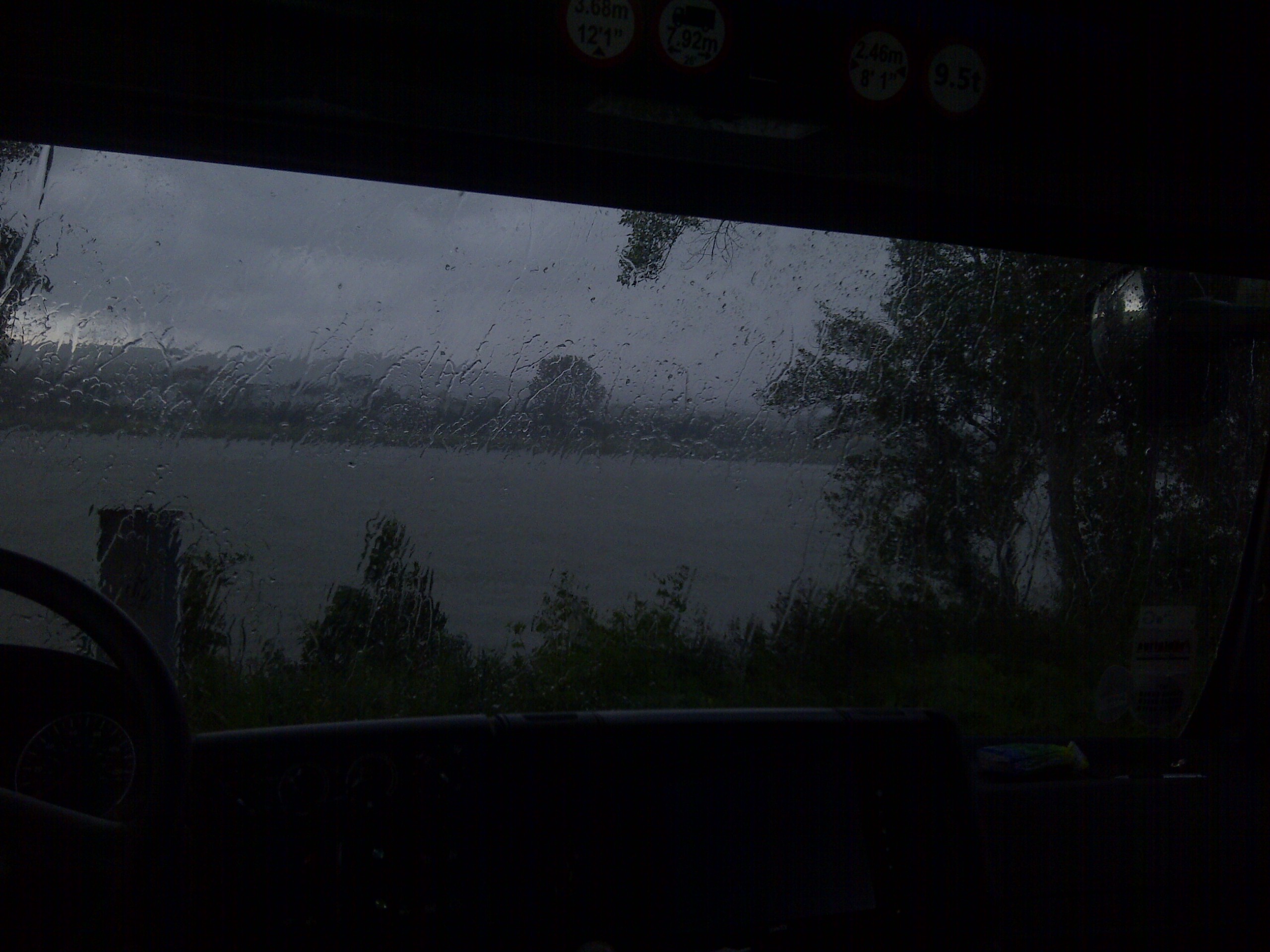 !
To say it's been wet is like saying the North poles a bit nippy, we've had so much rain that, had we been in the States, we'd have seen countless Creationists building Ark's in their back gardens! But occasionally it stops and the sun pokes its head out from behind the clouds, like a naughty toddler from behind a curtain, just to lure you into a false sense of security and make you get the bike out so that 10 minutes later it can pour down and soak you through even the toughest waterproofs. Waterproofs?! We need wet suits, not shower macks!
The weather over the whole of the north of Europe appears to have been terrible, so we may in fact have got off lightly, but I certainly wouldn't have wanted to be somewhere that came off worse than here!
We've obviously had to stay inside a bit more than normal so we've been visiting spa's and making swift trips between showers to the small towns we're staying at. We picked out last stop based on the fact that it had a town festival and a spa and between storms we visited the spa for a day and then the festival which turned out to be a bbq and a beer tent .with a brass band playing all day, very good they were too but it lasted 3 days and appeared to be exactly the same each day. But it was very popular with the locals and if you like beer, brass and bratwurst – and judging by the size of the guys bellies most germans do, you would have been in seventh heaven!
We've ventured on trying to outrun the rain with little success and are at an East German spa town near Oflag IV c – Colditz which we plan to cycle to tomorrow. Linda has even got the flask out ready and we may even have to take Kendal mint cake just in case the Weather gets cocky and starts to make it snow…
And finally, as they say, for those of you who don't understand the title, its probably best you don't, and for those that do, Linda loved it