!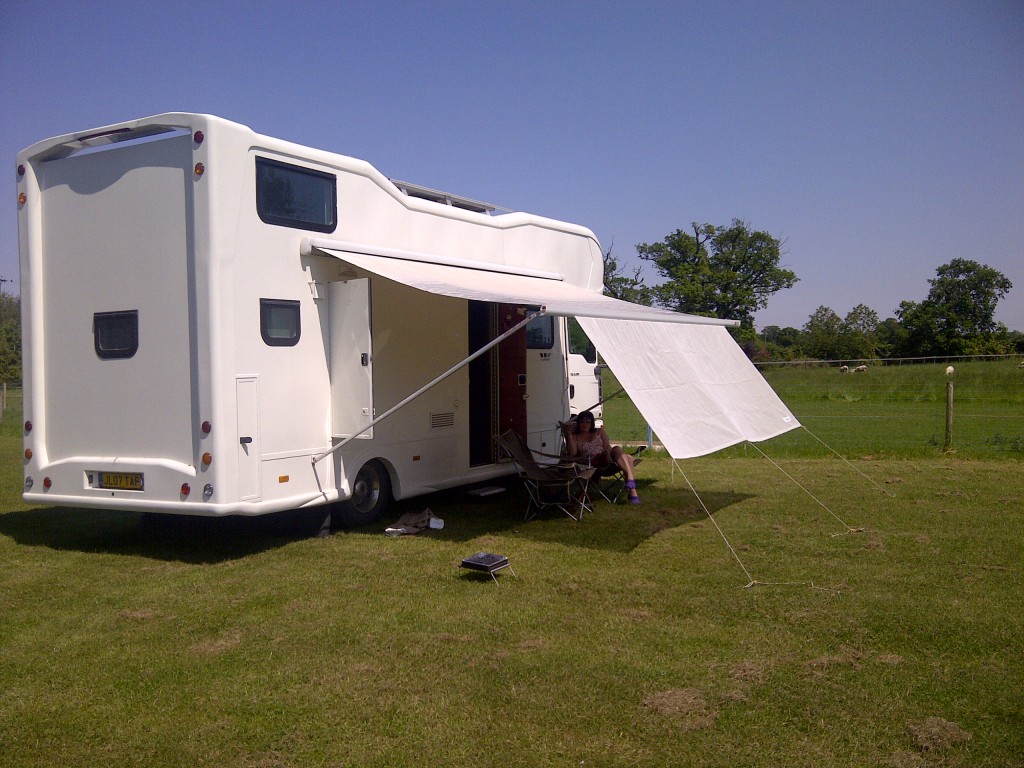 Well, almost! Our first few days have been a bit hectic and certainly we hope they're not setting a trend for this trip. We broke down less than 2 miles from home right in the middle of Tesco's forecourt blocking 2 lanes! Fortunately after about 10 minutes Taffy reluctantly managed to start and we skipped the refuel and headed straight to Imperial Commercial, the local MAN dealer, for repairs and a service. This was supposed to be an afternoons work but Taffy needed a lot more than a service and ended up having one tyre repaired and 2 re grooved, a new shock absorber, exhaust and some welding where one of the shocks had cracked something – presumably that's what happens to 7.5 tonne motor home when you replate them to 9.5 tonnes and then spend weeks driving on crappy roads! Ho hum.
On top of this we detoured to Darren (our local caravan mechanic) to have a lock repaired and the dump valve looked at. We're hoping Taffy has got all her niggles sorted before we leave home and isn't storing up an unpleasant surprise for us at some remote border crossing again!
We've now handed over the keys to the house to the letting agent and are today setting off for Stowmarket to get Taffy MOT'd. Next up is party time with Lizzy in London for her diamond bash (much to the horror of my Cromwellian family, but hey, what do they know they thought voting Liberal was a good idea!) and a trip to Real Russia to sort out our visas for this year's trip to Russia and Belarus.
Tonight we'll be in Ipswich with Ben, Toni and bump beginning our farewells – last opportunity to tap us up for a while Ben