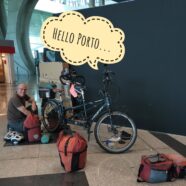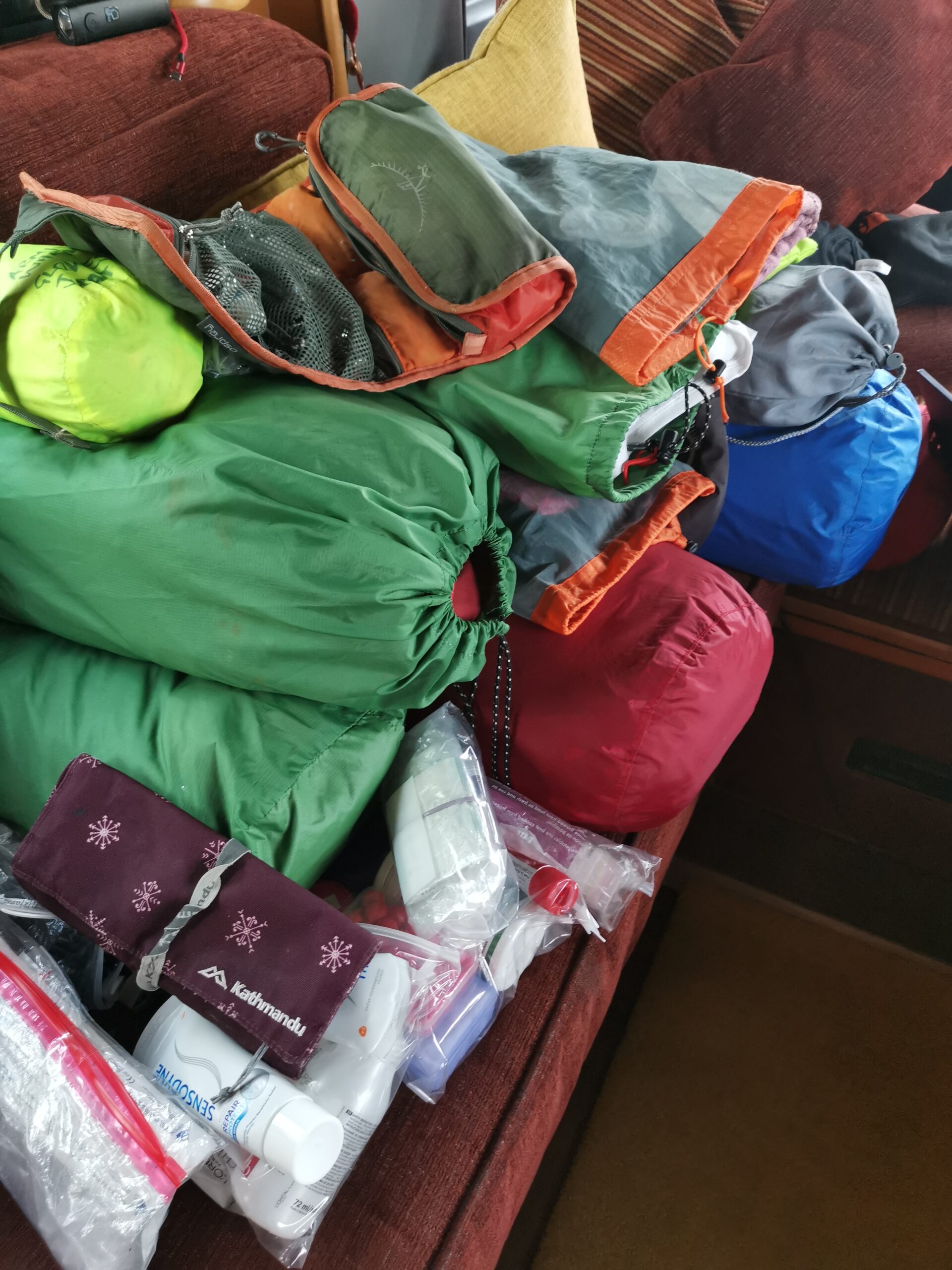 Flying Tilly is always an interesting and sometimes stressful experience. Airlines have such varying policies for her, but EasyJet are easily one of the best with a 32kg max weight and they don't care how big the package is , or in fact if its a box or plastic bag. That's different to some airlines who give you a maximum weight of 20kg and measurements that Tilly can't manage without the judicious use of a hacksaw.
So we rolled up at London Luton and had a breeze of a check in. We'd opted for the Flexi ticket that included fast track everything as it also includes an extra cabin bag and hold luggage and an onboard voucher for food.
Luton have the usual obstacle course for us to navigate to get in – the bollards that we have to lift the trolley sideways through and then when we reached check in, the roped area that we demolish if we try to enter it. We've done this before so knew the best way was to just waltzed up to the easyJet staff and where they open up the ropes to let us through. Works every time and Tilly gets VIP treatment!
Baggage drop and check in this time were all automated. You weighed your bags yourself, even Tilly – then took them to Overzise luggage for x-ray. We then went through the fast track security and our fun began.
We take the back box off Tilly as a cabin bag and put the pedals, tools etc in it. We've done this many times with no issues, but we always get searched as when x-rayed the machine has kittens and lights up like a Christmas tree!
Our search guy ignored the 1kg kick stand that you could happily turn up and win at a Medieval tournamanet and focused on the Allen key bits. You know, the magnetic bits that go in a socket and then attach to the wrench. He wasn't interested in the wrench either.
Apparently you're not allowed Allen key bits on the plain as they are tools. I'm not sure what he thought we'd do with them – it takes me 2 hours to take Tilly apart so I'd need a pretty long flight to disassemble a plane, but hey ho, we looked horrified and his colleague leaned over and told him not to be an Allen key bit and sent us on our way.
We arrived at the gate to be told that our pre-booked seats that we'd paid for had been reassinged and instead of 2 seats together we now had seats either side of the centre aisle.
On boarding we found that our original seats had in fact been taken – taken completely out of the plane, hence our reassingment. The cabin crew took pity on us and moved us again to a free row so Linda could break a few bones in my hand when we took off and landed!
The flight was short, just under 2 hours, but we had a screamy child infront of us who's mother simply didn't care. To be honest, she didn't look like she cared much about the kids either and we were releived we were behind them and not in front.
Despite the huge signs at the immigration controls seperating 3rd country nationals from EU citizens, lots of Brits marched up to the short queue and then had to be redirected to our queue with the usual moans. Not sure why they moaned, it was easy to see and this is what people voted for. Anyway, we were virtually at the front as we could read and cleared the controls swiftly to collect Tilly who appeared almost instantly and then promptly got stuck, literally, in the green lane of the customs hall as she was just too wide to fit…
There then followed a few moments where an officer told us to put her upright – which I politely declined to do – then another, more helpful guy, rushing round and pushing Tilly through the gap scraping the sides all the way through the controls. Very nice chap we thought, though Mr Upright didn't look at all amused…. and then there we were…. in Porto.
Being a sad old git I've always weighed our panniers before we set off. Linda says this is so I can make her take less stuff, especially shoes, which in my opinion is entriely justified as shes just found out she'd been taking a dress on our last 4 trips which was reversible and she didn't know!
But it's interesting to note that the last time we cycled down this way (Gibraltar to UK) our panniers and tent weighed 10kg more than they do this time. That's a big difference! To achieve this we've changed out tent and chairs saving 4kg but the rest is just not bringing stuff we don't need. Even so we still have going out clothes, cold weather gear, camping gear,.Linda has two posh frocks, reversible!, 6 pairs of shoes etc….
So all loaded up and ready to roll it was a quick cycle into the city with a couple of rather unpleasant close passes by a Jag and a Merc and we arrived at our airbnb for the next 4 days.. and swiftly nipped out to the nearest restaurant for a curry!