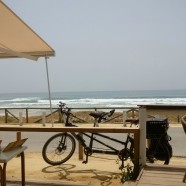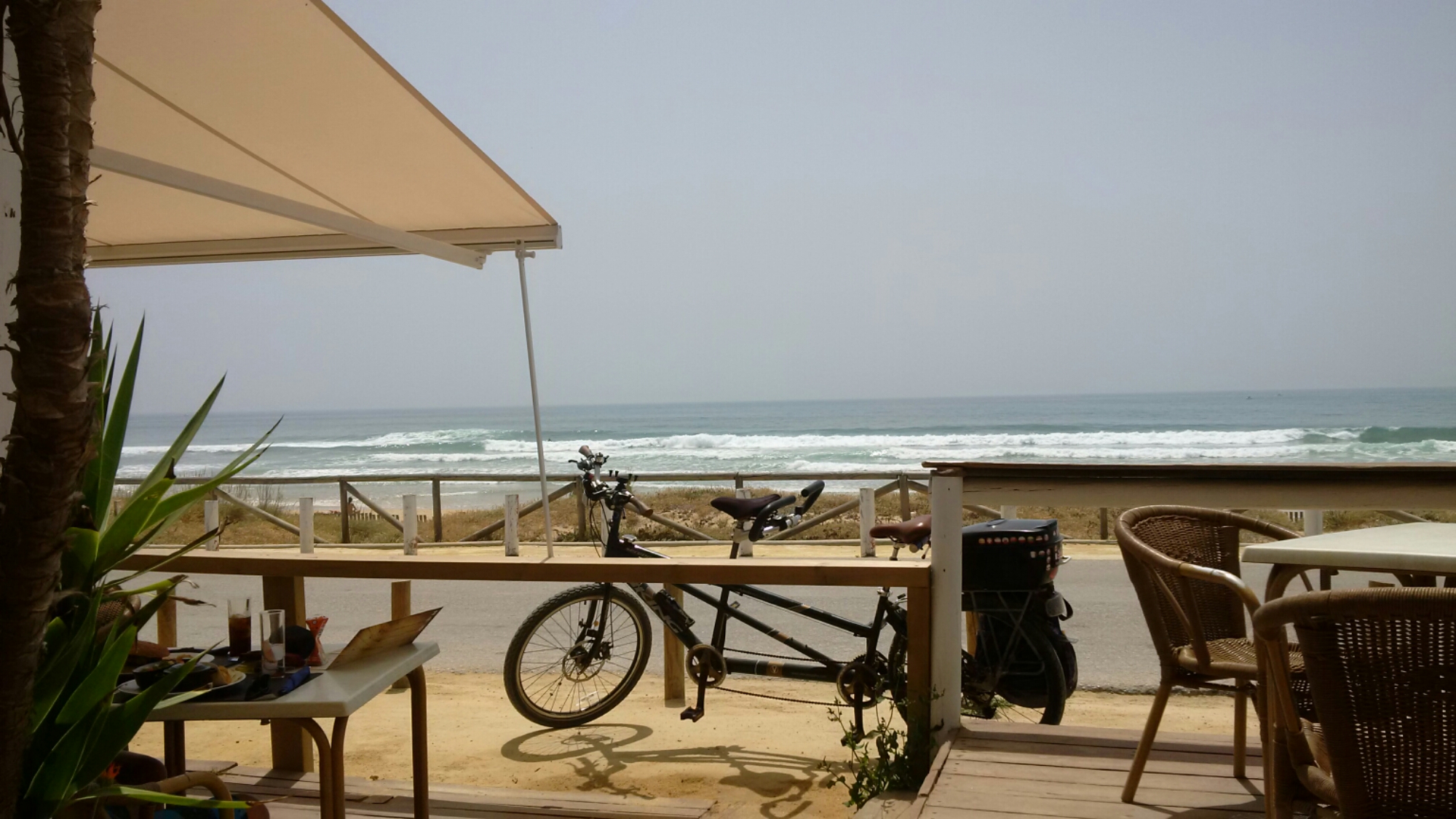 Having had a pleasant crossing back to Spain we headed back to Gibraltar for a Morrisons Cheddar stock up and to let Linda see just how much booze she could smuggle across the Spanish border using Tilly. (Not our granddaughter Tilly obviously, though at those prices I wouldn't put it past her). 6 litres of Gin on board and another half in the blood stream we headed on for our next challenge – cycling the Ecovia Lateral cycle route that runs from the Spanish border to the most South Westerly point in European Cape St Vincent.
On route we made a pit stop and cycled into town for a tour of a Camera Obscura a sneaky victorian view of the city using mirrors, to be told by the tour guide we were in Cardiff and not Cadiz. Now I know Linda was still feeling the effects of the Gin and she's not the best with maps (we've crossed borders before with Linda insisting to the Customs official that we're actually not really there) , but that's some map reading error. But its all about accents and the locals say Cadiz like a Liverpudlian would say Cardiff. Lovely city too.
A couple of days later we crossed in to our last mainland European country Portugal to begin our cycle and stopped at a camperstop. With us turning up the 100 place site was full and was more like a gypsy gathering than camper site with washing lines up, music blaring and people offering to retarmac your roof. We got on Tilly for a ride out for tea and a German lady merrily led her dog up to our front wheel and happily allowed it to pee all over it. I remonstrated with her but apparently we shouldn't have left our front wheel there. Mind you, when we saw her later out walking the rat on a stick and I set tilly on a collision 'squash the rat' course she picked it up and we can only hope it then pee'd on her.
The cycle though was lovely and we ended up at small town that looked like someone had picked Orford up moved it somewhere hot and sunny and thrown all the celebrity home owners out and replaced them with Portuguese and tourists. (Not a bad idea in my opinion). It was gorgeous.
So our cycle had begun….