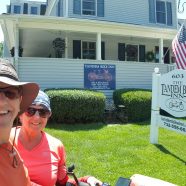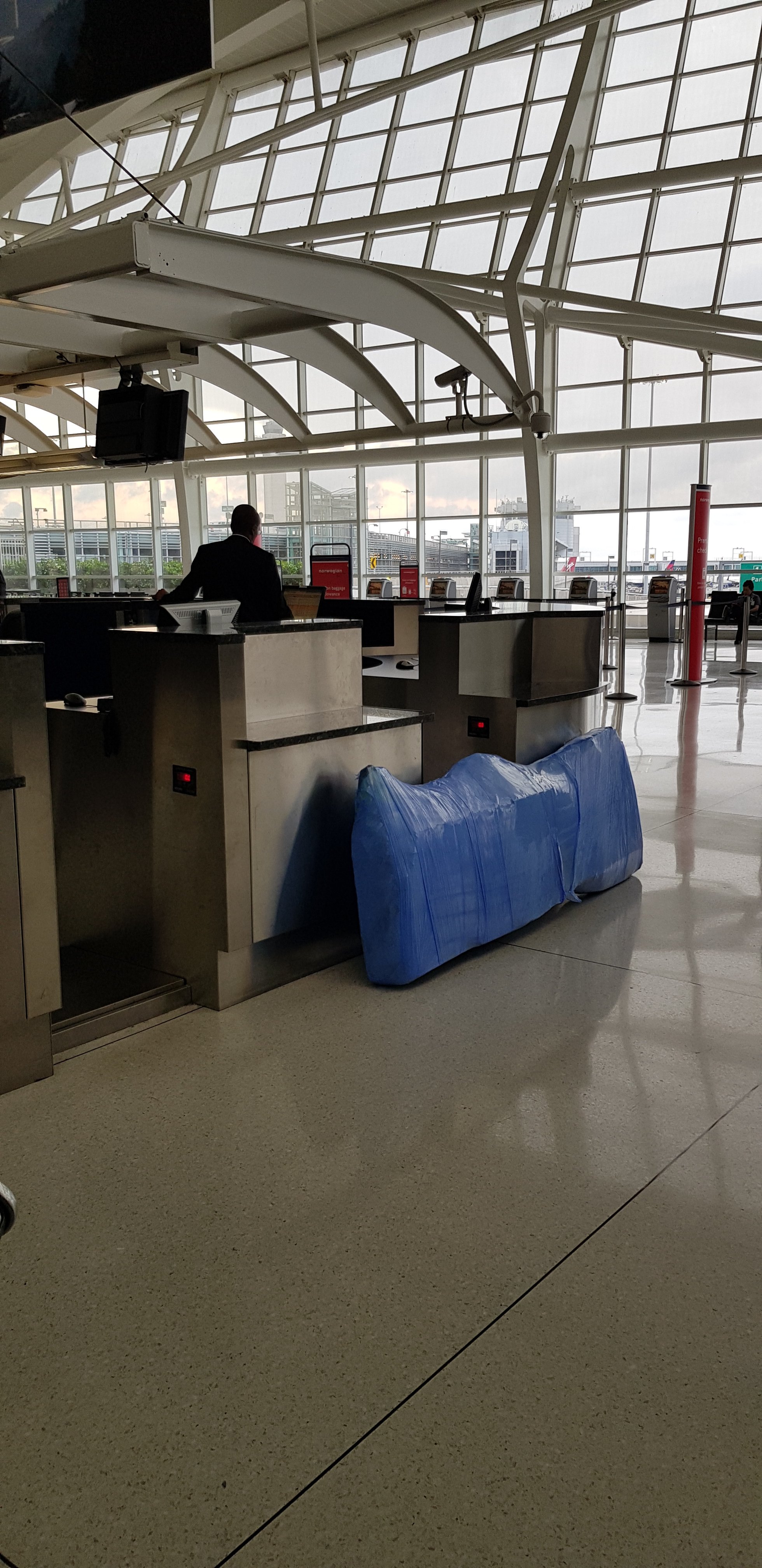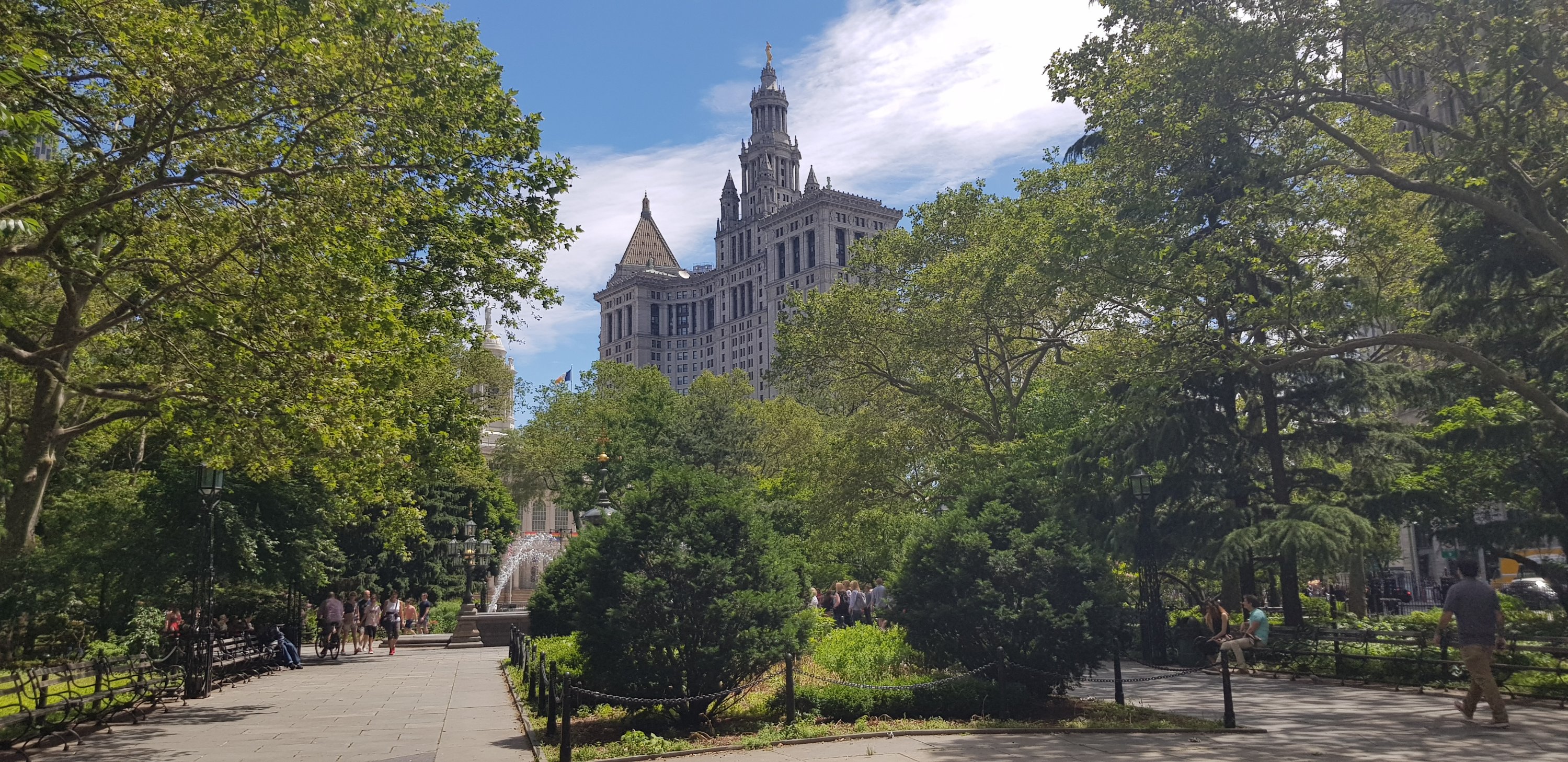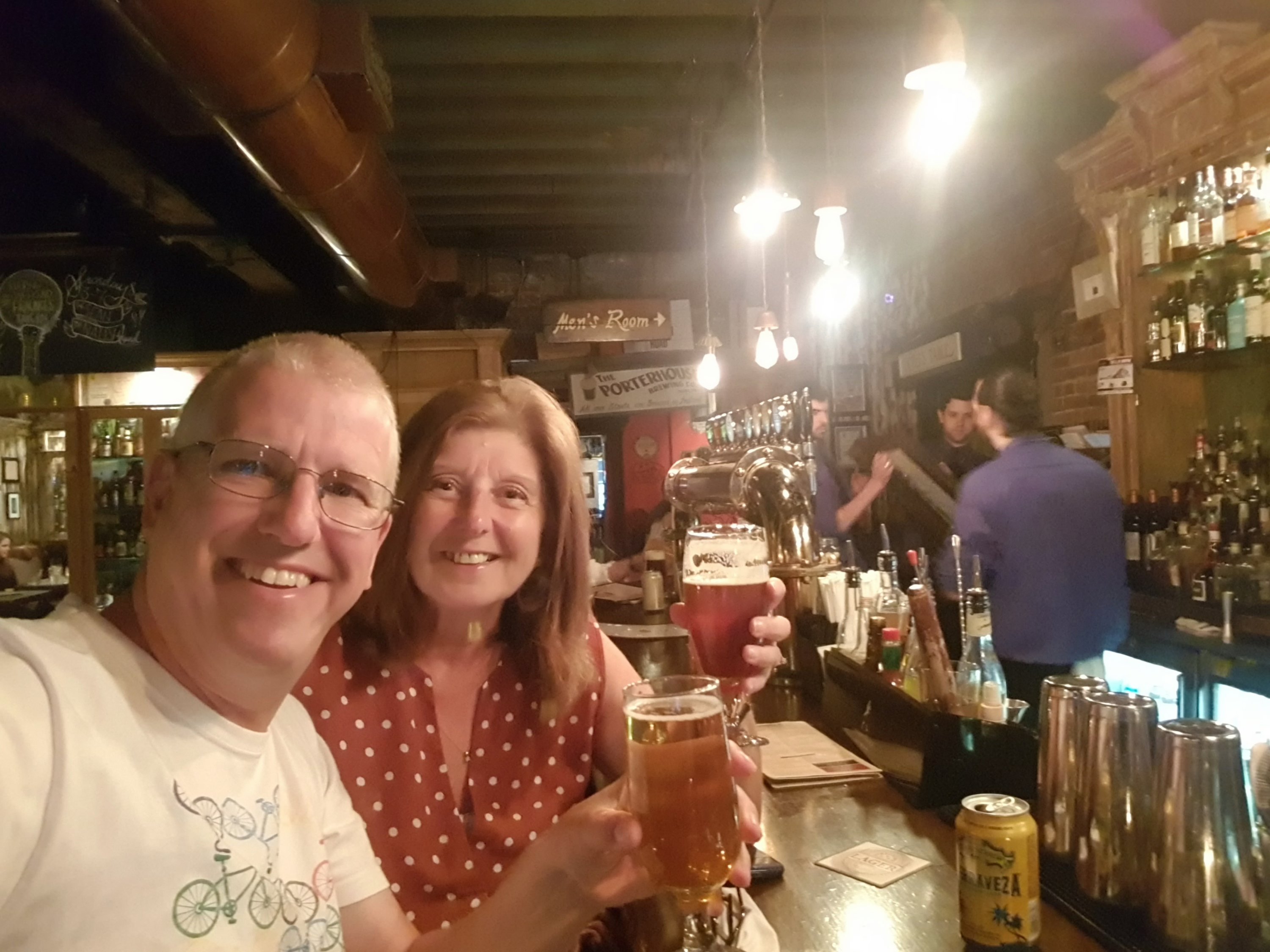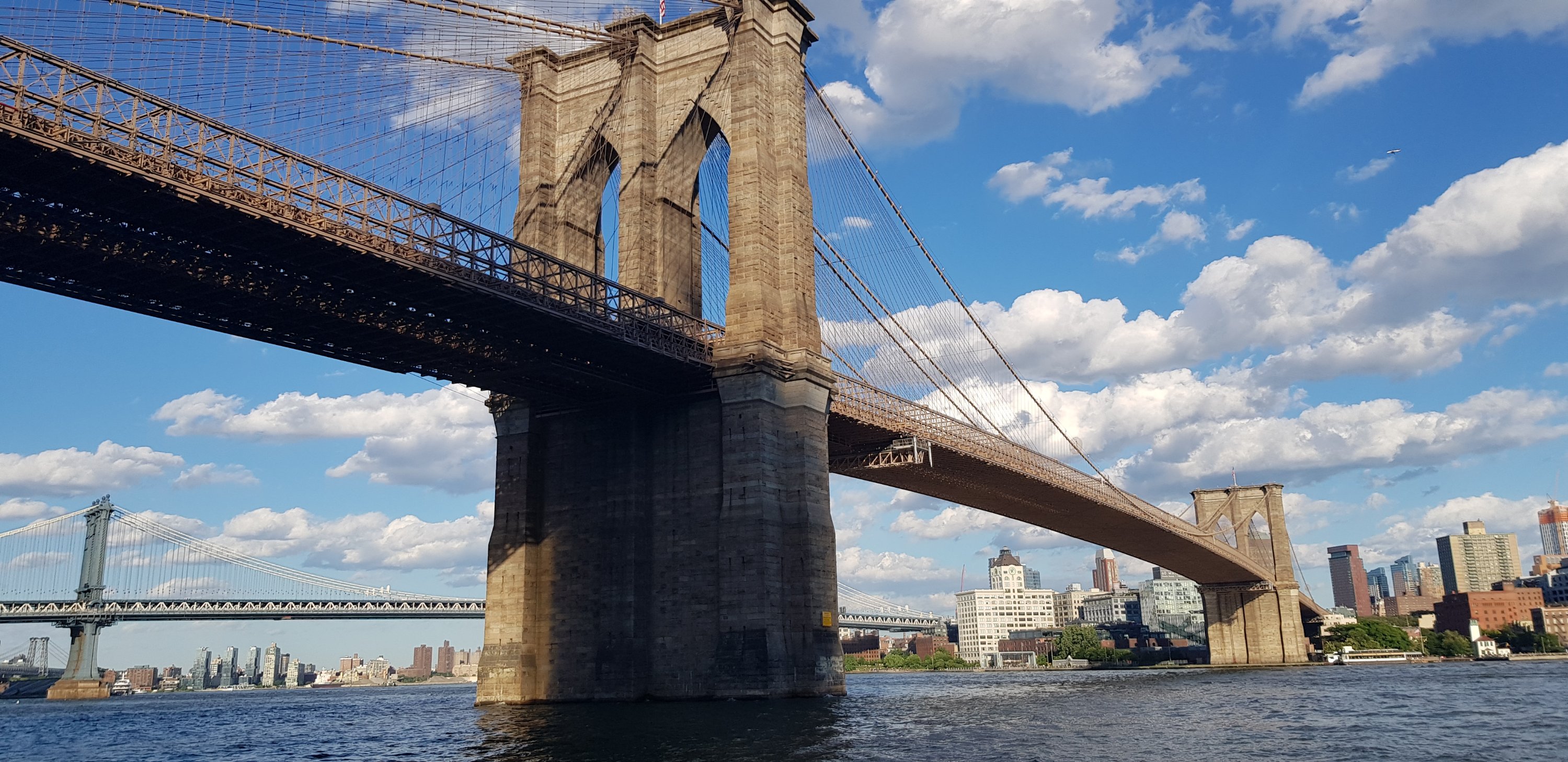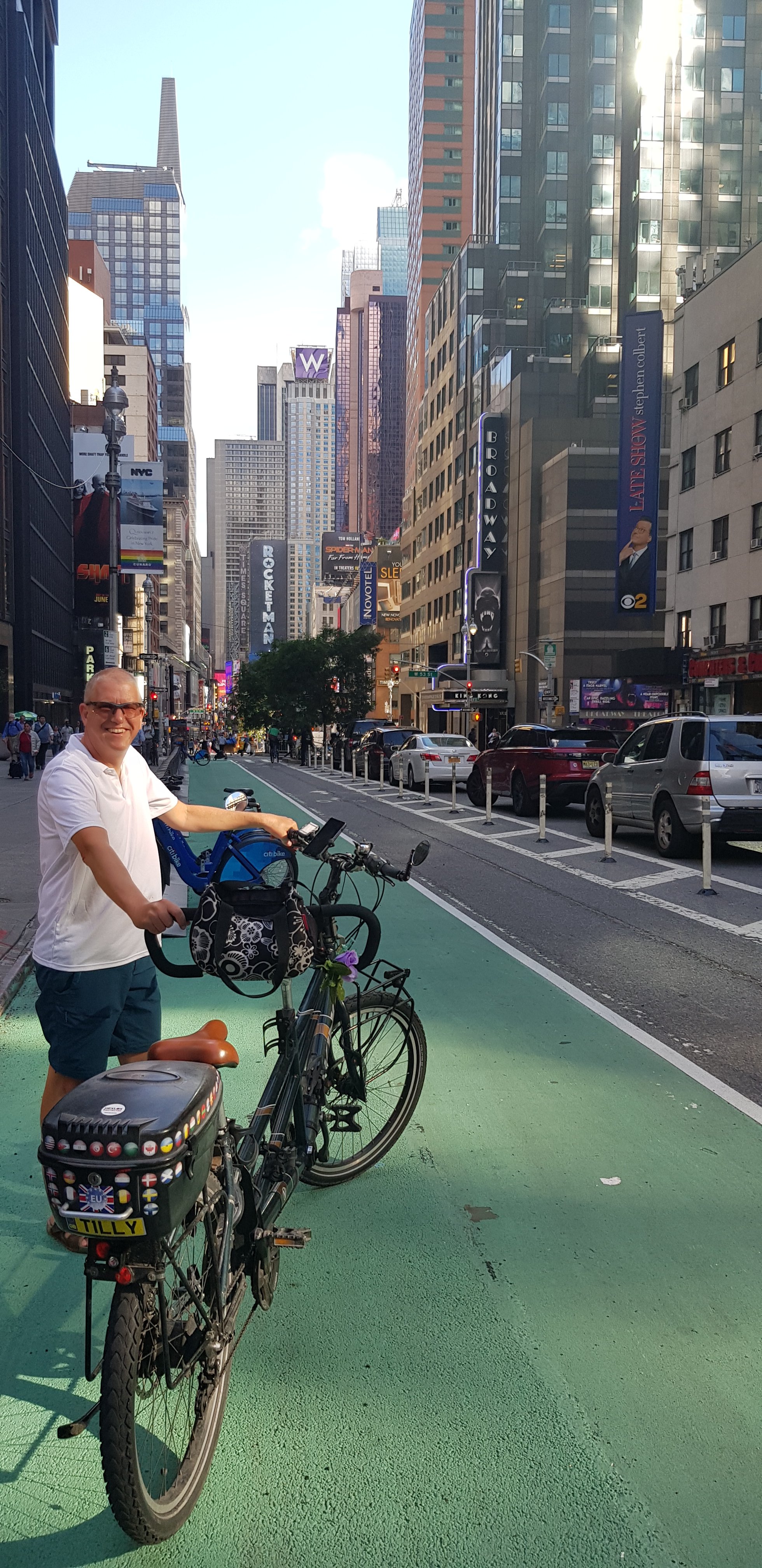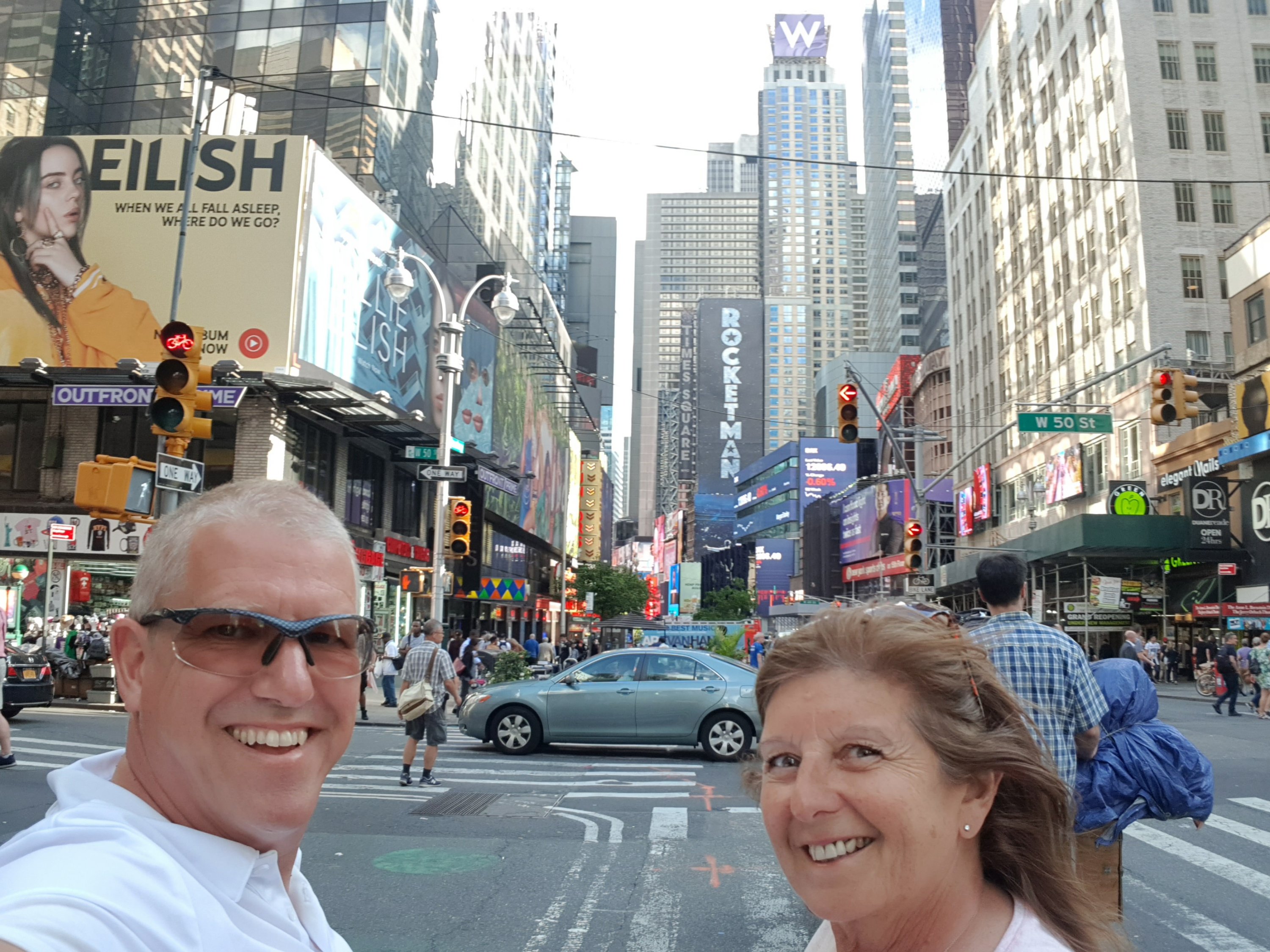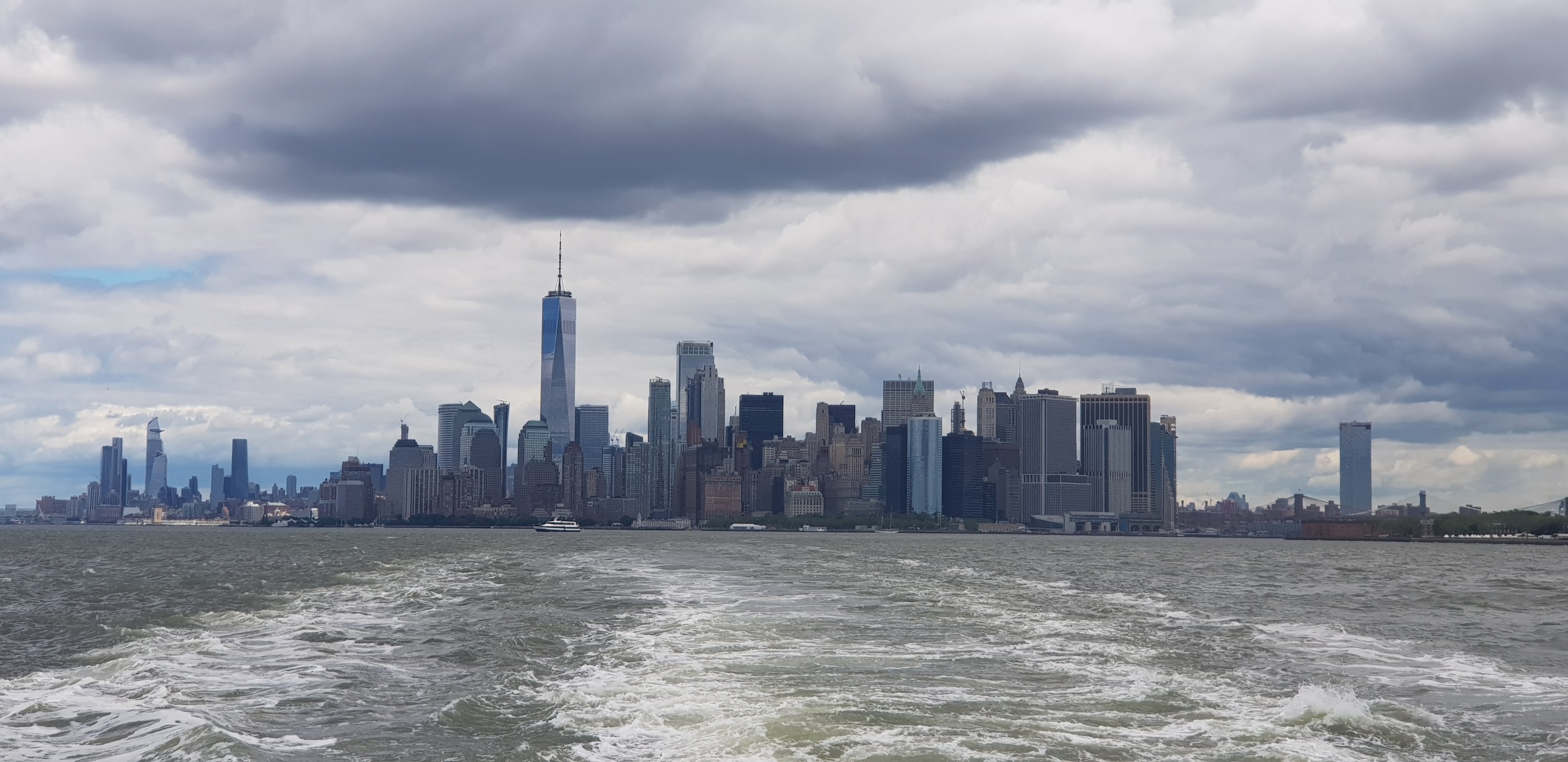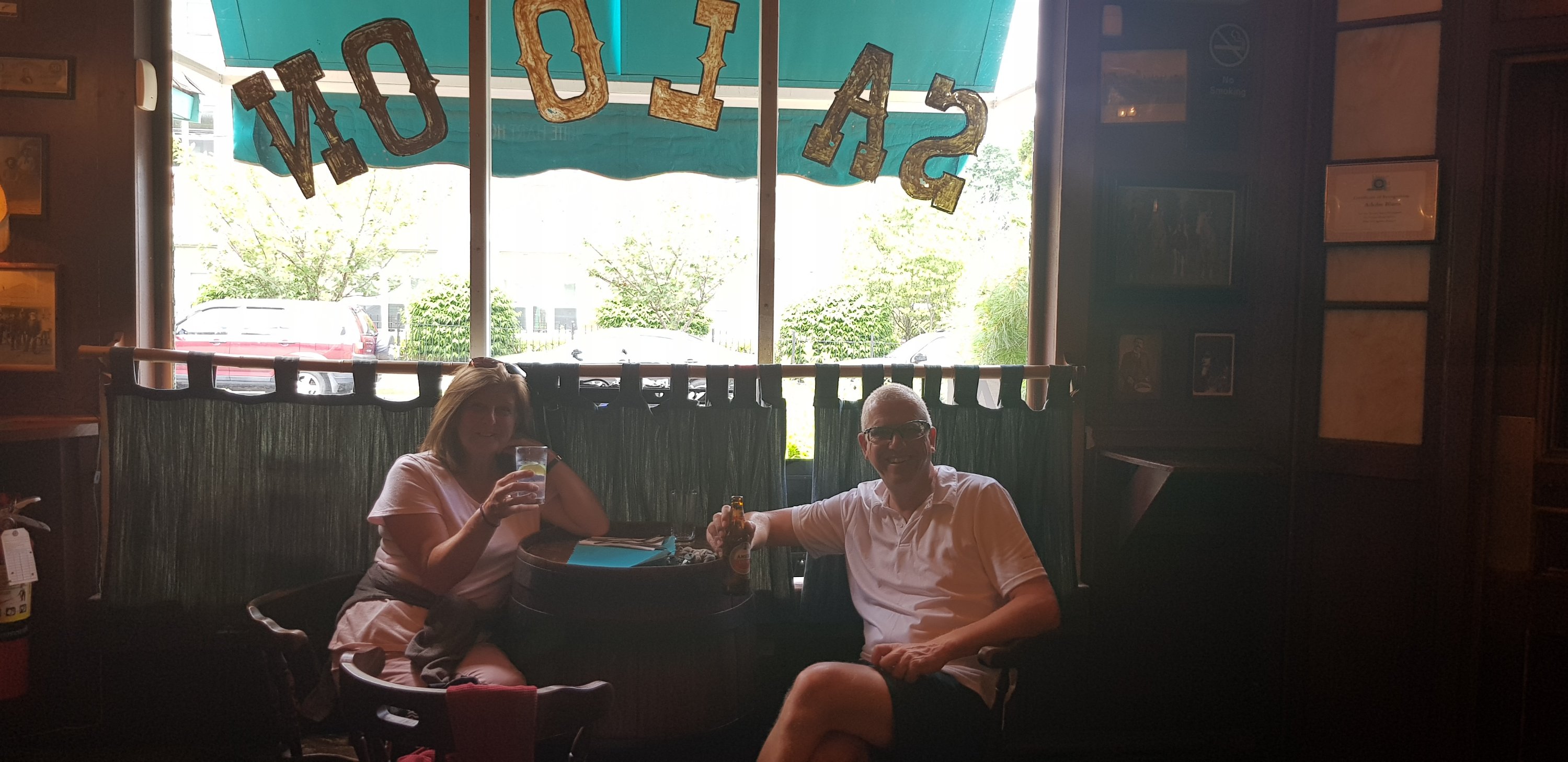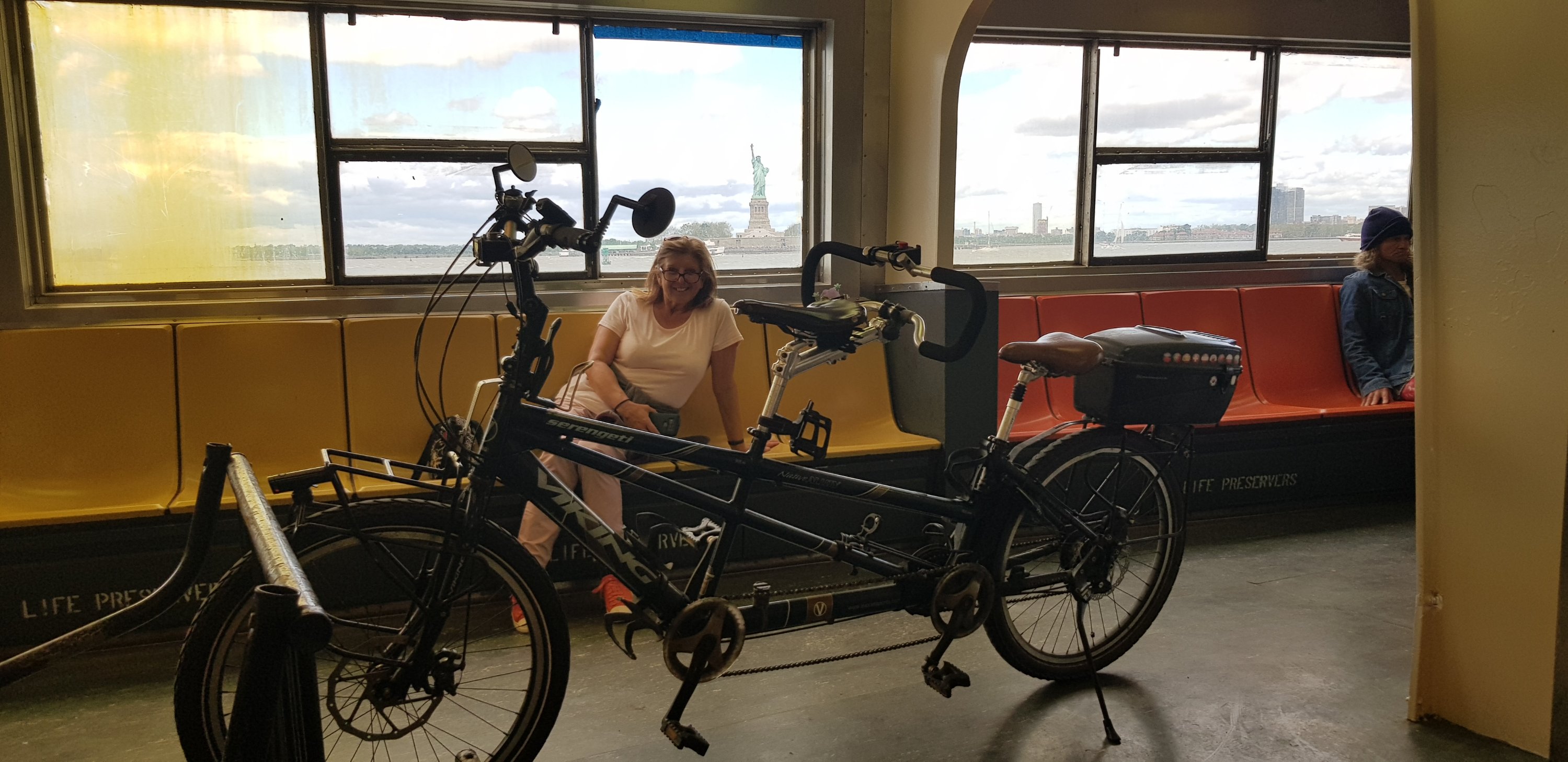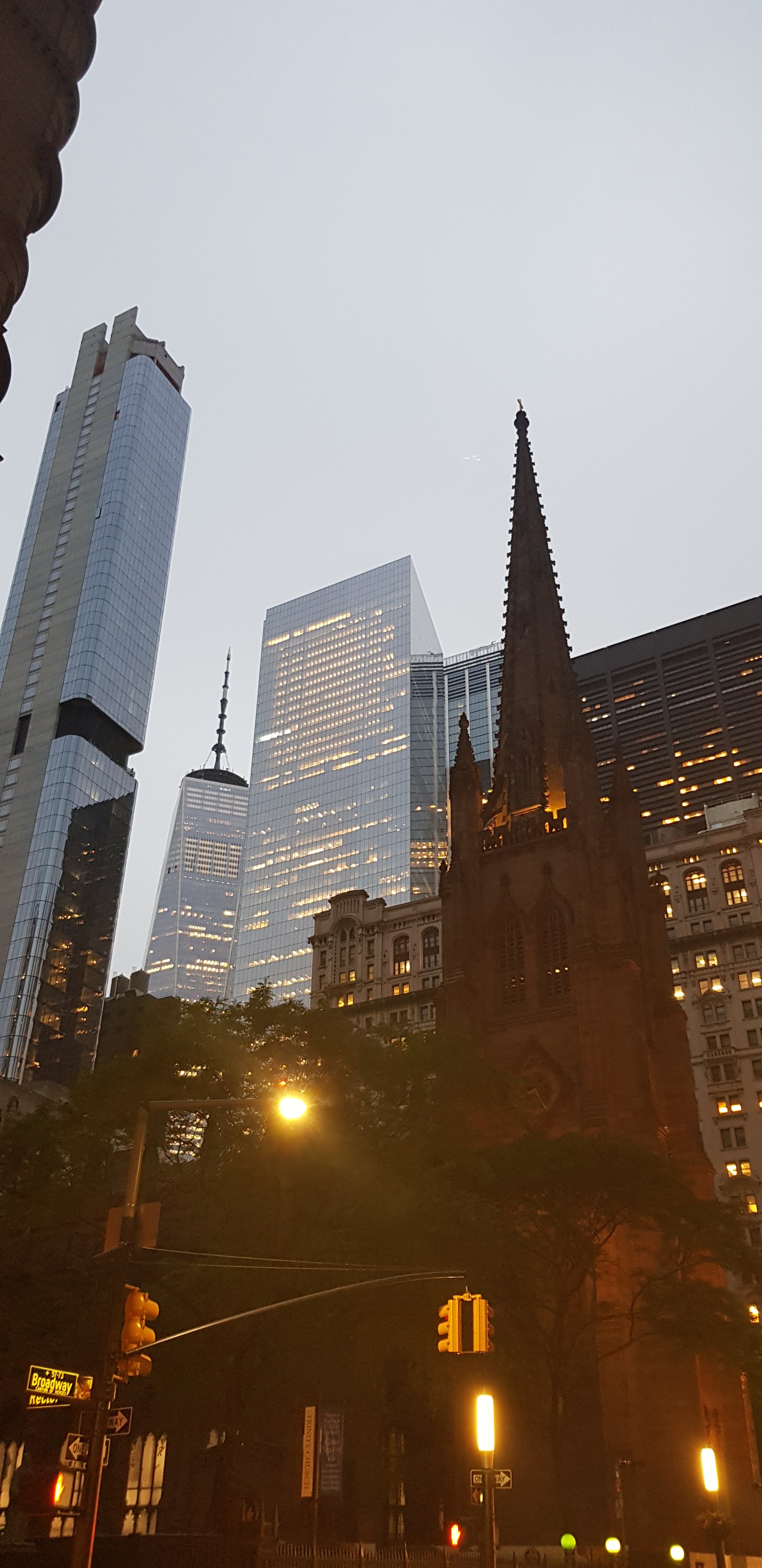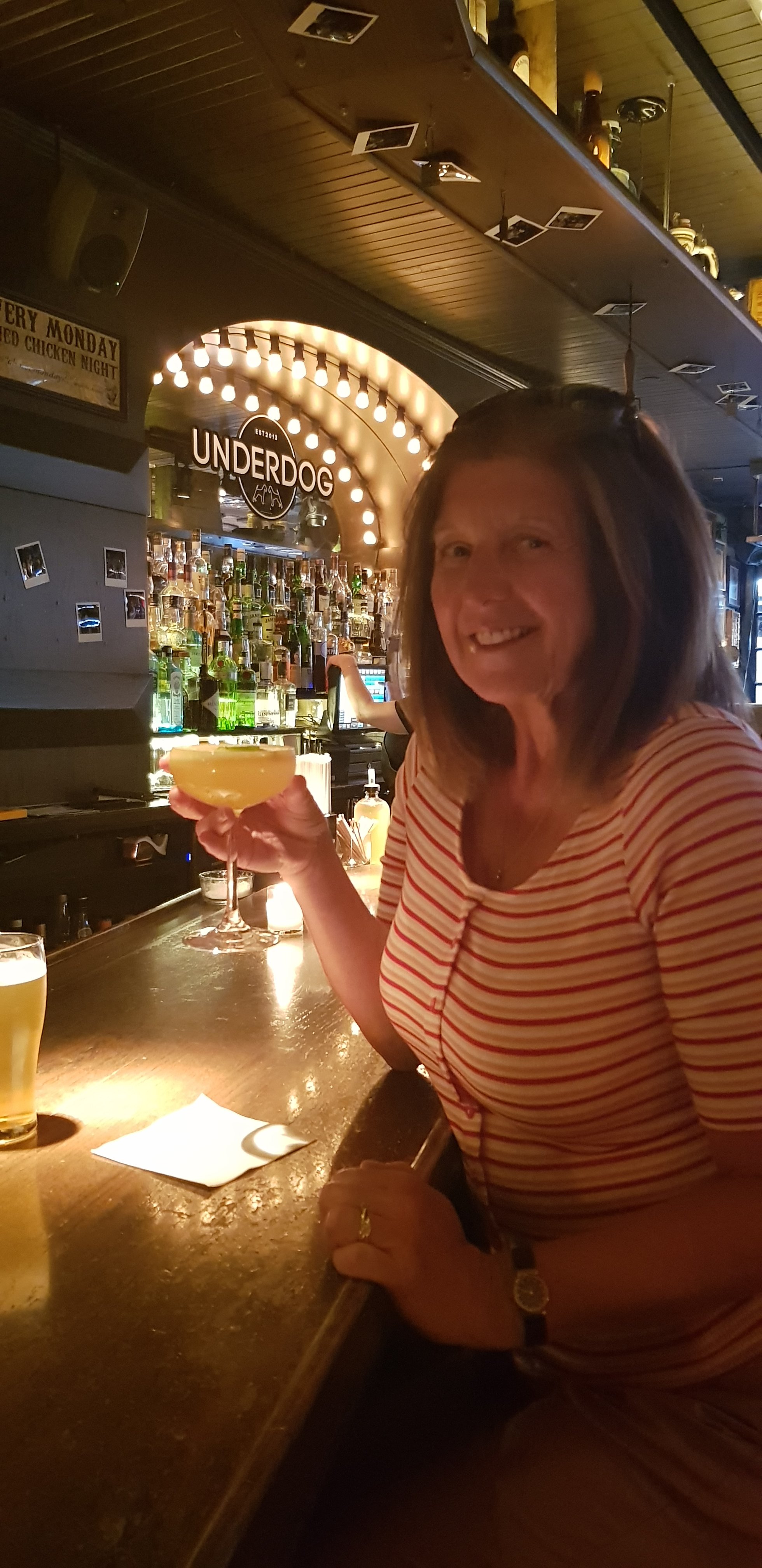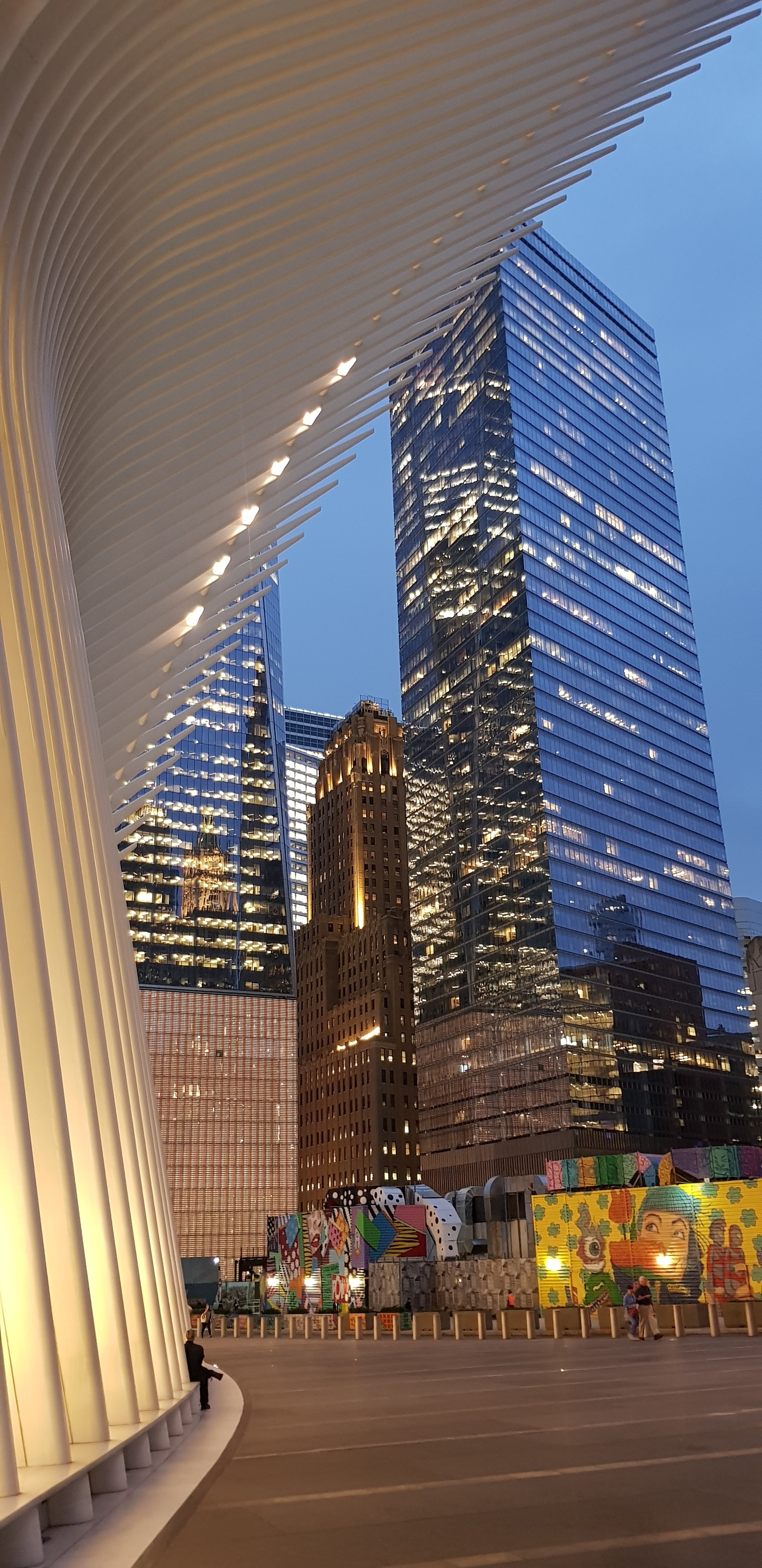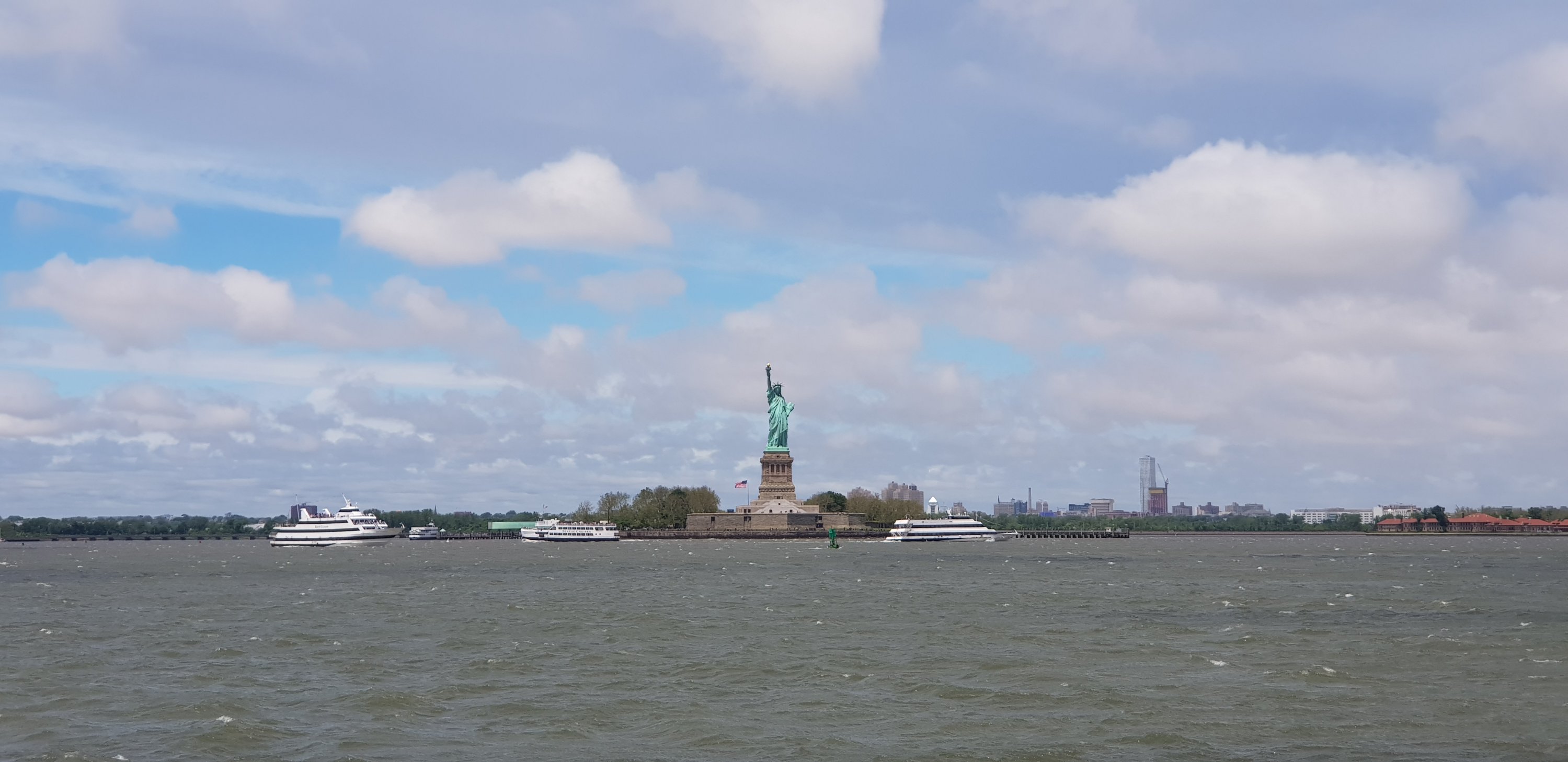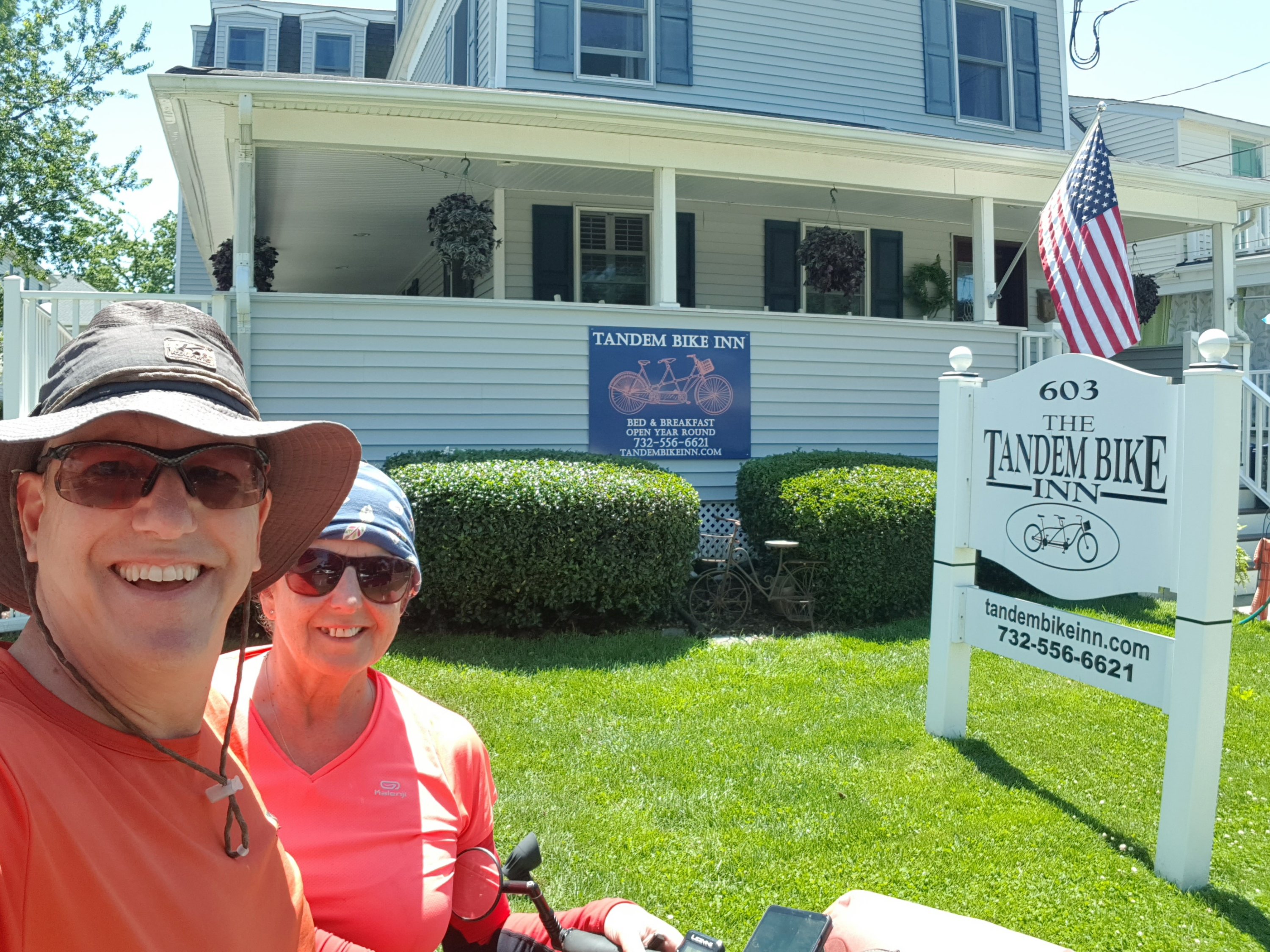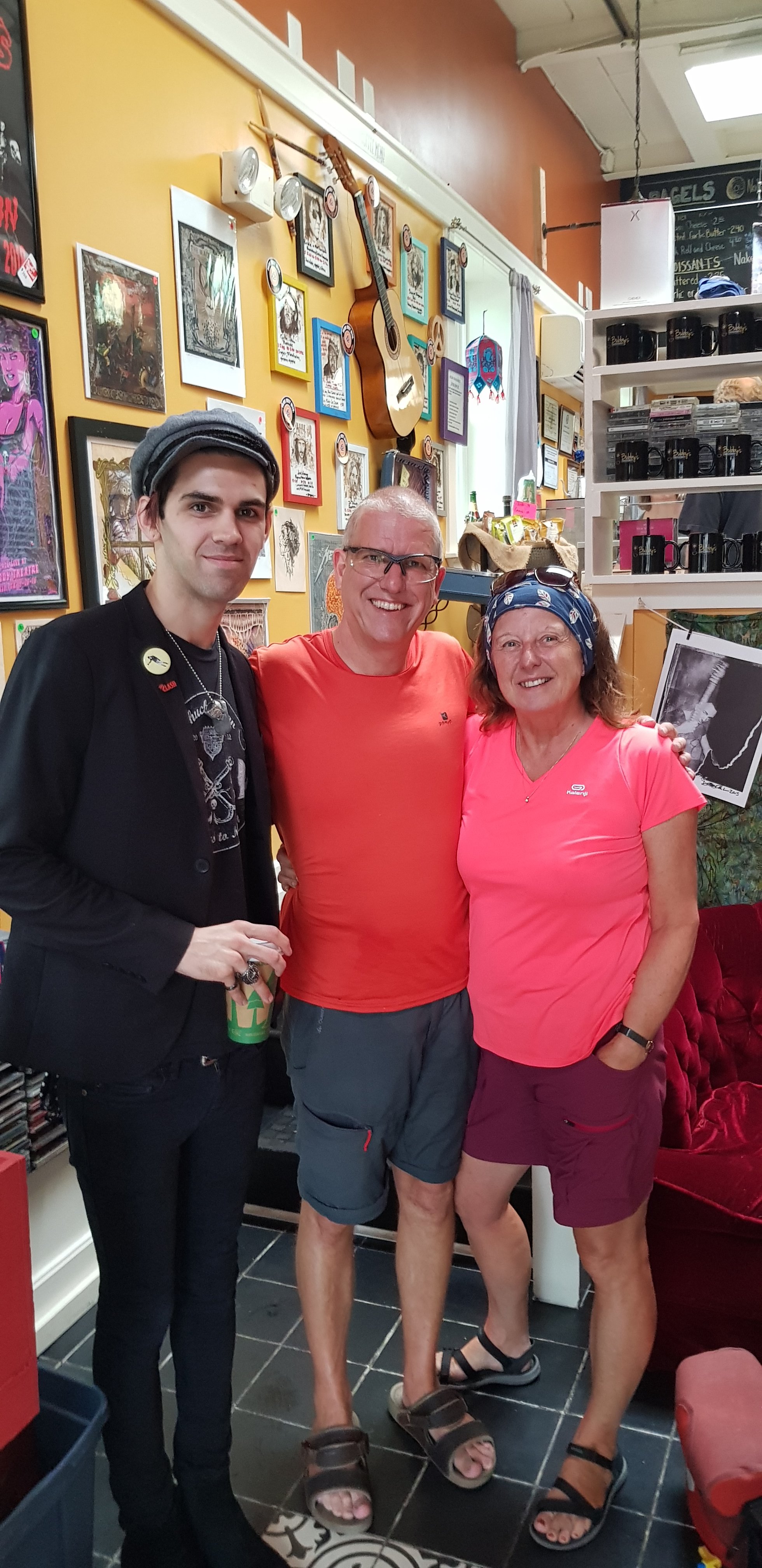 We rather reluctantly left the luxury of Atlantic City and began our final leg northwards by…. going south… err… the bridges out of Atlantic City in the north are fast wide roads and not our cup of tea, so we headed south to a smaller bridge that looked ideal to find that it was closed to cyclists and we could either head back north to the main highways or head further south still! We chose the southerly route and crossed back on to the mainland almost 20km south of Atlantic city. Despite the road being a cycle route, some of the drivers really didn't like having to wait to get past us on a bridge which had no shoulder. Fortunately for us a very kind driver just tucked in behind us all the way over and once we were safe in the shoulder past the bridge, went past followed by a string of irate drivers waving charmingly to us with a single finger. Linda joined in the merriment and hurled abuse back before realising she's told me not to do that as we could end up getting shot.
Back on the mainland, we followed a lovely cycle route rails to trails for quite a way stopping at some nice cafes for refreshment and slowly wound our way back up level with Atlantic City to stop the night at a cheap motel that was on a roaring dual carriageway again sans shoulder. The trick at these is to get off the road and wait for traffic lights to hold this up and then pedal like mad to try to get the motel. It wasn't far and we screeched in to the car park almost managing a wheelie as we stopped. The owners (invariably) Indian were very impressed and wanted their photos taken with us before showing us a nice room. Not quite Atlantic City but clean and well maintained and not a cockroach in sight!
The next day we headed out into the country having to go inland to a bridge we were allowed to cycle over before heading back to the coast. After two days cycling we were probably only about 10km south of our hotel in AC. But it was a nice cycle, on a lovely day too. We stayed the night at a warmshowers host who even though he was out of town left us a key to his house for the night. A very kind and trusting man.
From there we started to pick up more impatient traffic but found another rails to trails to take refuge on. The weather forecast for the next day (10th June and our 24th wedding anniversary) was a bit like when we got married – crap ! ..30mm of rain due, all day too, not a heavy shower. So we picked a 'nice' motel to hide in near a restaurant and bar that we could do two nights in.
Now we've learnt our lesson with weather forecasts, don't trust them! Over the years we've booked two nights to avoid deluge days and found there's hardly any rain so now we only book one night and see what it looks like when we wake up. Sure enough the next morning the 30mm of rain was nowhere to be seen so we pushed on getting about 15km before it finally caught up and bucketed down whilst we, in very British style, hid under a tree with our umbrella! What a way to spend our anniversary!
It didn't actually last too long, about an hour and so we pressed on toward the coast stopping at Toms River for lunch and meeting a future rock star who was having a coffee in the cafe we stopped at. We had to have a photo with him despite us not having any idea who he was but the cafe reassured us he was the next big thing! We then spent half an hour chatting with him and he was very nice.
We headed back out to the islands again and crossed from a gloomy day to a spooky day. We parked along the boardwalk and couldn't see the sea a few yards away, but could hear it. The sea mist was quite heavy and the boardwalk loomed at you as you went along. It looked a very nice town (Point Pleasant) and we stopped at a motel where the spotty oik receptionist had had his sense of humour surgically removed along with any trace of smiling. I wasnt able to charm him into an upgrade for our anniversary and to be fair I think we were lucky to get away with our lives. Nice as it was in our room, the motel was depressing dark brown all over and in the mist far more than a passing resemblance to The Bates Motel. We double locked the doors that night and brought Tilly inside for good measure.
Having survived the night (unsurprisingly) we cycled slowly up the coast. It's really lovely here on the Jersey Shore and a bit Southwoldy for you East Anglians reading this so we were pleased that we only had a few kilometers to go to our next stop, The Tandem Inn! Well you have to really don't you! We can hardly cycle past a hotel run by a Tandem couple now can we?
It was a bit pricey, but so luxurious and gorgeous that it was worth it as a belated Anniversary present. The rooms even had the cricket on the TV and the breakfast was home made specially for us by the really nice couple who ran it. Well worth a stop.
One disadvantage of the Jersey Shore is that all the hotels are ridiculously expensive due to its proximity to New York and we headed on to an Airbnb just south of Highlands where we would catch a ferry to New York the next day. Another lovey stop, and great couple who ran it and kindly let us stay for one night despite there booking policy being 2 nights minimum. And when we got there we found they had closed all the other rooms for work except the one for us! Many of the airbnb's are miles from restaurants so we got a Lyft to a restaurant and got chatting to a couple who then offered us a lift home in their Mustang! Obviously we couldn't resist this and squeezed into their 2+2 coupe and hurtled through the streets at breakneck speed and going through a railway crossing with the red lights flashing! The irony of hardly ever seeing a train throughout our trip despite crossing dozens of railway crossings and then being killed by a train eh?
The next day there was a right ferocious headwind and drivng rain. Really unpleasant to cycle in an we made very slow progress with the 14km cycle taking about 80mins. Linda hated it and the cycle wasn't helped by a big bridge back off the islands to the mainland which we had to walk as we may have got blown over if we'd cycled. Then of course the ferry was bouncing around like a cork and flying along at close to 60kph en route to Manhattan.
Fortunately as soon as we docked, the sun came out and we headed down to battery park on Tilly for a bit of a chill out and a snack. Feeling more calm we cycled up Wall Street and had the obligatory picture taken with the Bull Statue and then headed on our hotel for one night who kindly found a space to store Tilly securely in.
Normal service weather wise was restored the next day wth sunshine and warm weather so we loaded up Tilly and headed off to our next hotel in Manhattan where we would take Tilly apart and pack her up ready for the flight home. I put the hotel address in to Google maps plotted a route and ended up pushing Tilly across the road to the new hotel which was all of 50m away!
We managed to check in at 11am, dump our bags and then get out for a cycle over to Staten Island to visit the tree memorial for my uncle and lunch at his local pub The Adobe Blues where we chatted with some of the locals about him, then back over on the ferry, up the Hudson, around central park and down through Times Square and Madison Square garden. The traffic in NYC is horrendous so cycling is much quicker in many cases and far less stressful. In fact Times Square was heaving with people except on the cycle Lane so we had a great view of it all. Absolutely loved our stay there, it's one of my favourite cities. We'd never stayed in the financial district before and found just a couple of blocks away a lovely old pedestrianised street full of bench tables with half a dozen bars and restaurants each side. The benches were crammed full of people but not the business suits, but young people all having a great time. The interiors of the bars were old and great fun to sit at the bar for a drink. We managed 2 bars per night for our 4 nights and didn't manage to go into all of the bars on the street.
Our hotel gave us the left luggage room to pack Tilly up and were constantly back and forth checking we were ok – excellent staff, but not effective of the many of the New Yorkers who come across as gruff, bored, disinterested and unhelpful. This is quite contrary to everywhere south of New Jersey. Our arrival at JFK check in desk was greeted by a sullen woman, who even before we get to the desk said "We won't take that" pointing at Tilly, and followed up with "Or that, or that" pointing to our Chinese laundry bags that contained our panniers. No further explanation was forthcoming and for a moment we pooped ourselves thinking we weren't going to get Tilly home, or our luggage.
We asked why not and were told it had to be wrapped in blue and all the black tape had to come off. That seemed to have gone over and beyond her comfort zone for helpfulness because she stopped there. We stood there a bit bewildered and asked what she meant. "At the front of the terminal " and that was our lot for help from her.
We sort out the blue rapper guy at the front of the terminal and he said helpfully "You don't need to wrap them they're good". But we opted for the wrap them anyway. Tilly is heavy and we pack her up with only grams to spare on our weight limit so after putting enough wrap on her to make her look like the lava of a Doctor Who monster we were very concerned we'd be over the weight limit and grumpy draws would refuse to take Tilly, but we arrived at check in and were called over by the manager. Oh poop time again we though. But he, again in the don't smile it may kill you style, just took Tilly without weighing her and we were checked in!
So the US leg was done and dusted. 2401.9km cycled and we actually feel like we haven't really been on the bike! And, for good measure, we managed to be part of a charity cycle group on Strava raising money for charity and contributed 741km to the grand total of 400,000km. The company sponsoring the ride gave a dollar per kilometer cycled.