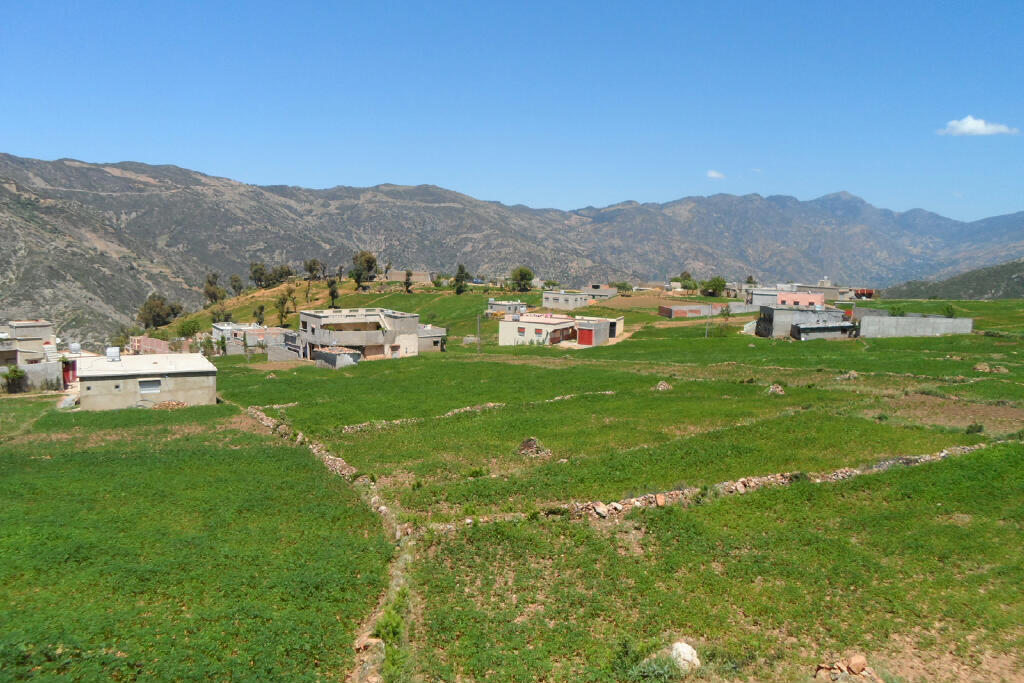 The Eastern part of Morocco is a lawless mafia run drug production factory and you'll be instantly hijacked, taken hostage, have drugs planted on you, become a mule, and possibly get killed if you visit it. That was our interpretation of peoples comments and the guide books view if the area.
Naturally I wanted to drive through it and have a look for our selves. What we found was an area that was in fact lawless ( we didn't see any police stations and there is one in every town usually and the one police checkpoint was next to a field of cannabis)
Apart from that we drove through miles and miles of cannabis growing everywhere from ditches sides of the mountains and the valley floor. At least 80% of agriculture here is cannabis production.
Virtually every passing car tried to flag us down to sell us pot and even the school kids were trying to sell it too. Mind you, they all had broad grins on their faces and looked very happy, even by the normally smiling Moroccan standards. We ended up driving through a huge market – literally wing mirrors banging against market stalls and you could buy pot by the sack load here, cunningly hidden from the police by putting a cloth over the top of the bags! We saw people carrying plants, cycling with them and one or two individual who had obviously consumed more than their fair share of the stuff and were well out of their trees. People were driving smoking it and the fields were being lovingly tendered and watered.
And obviously the road menders had been on the stuff too as the road got worse and worse until we were down to the usual mix of gravel, dirt and an inch of tarmac to drive on with a sheer drop over the edge. Maybe you need to smoke pot to drive here everyday!