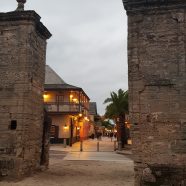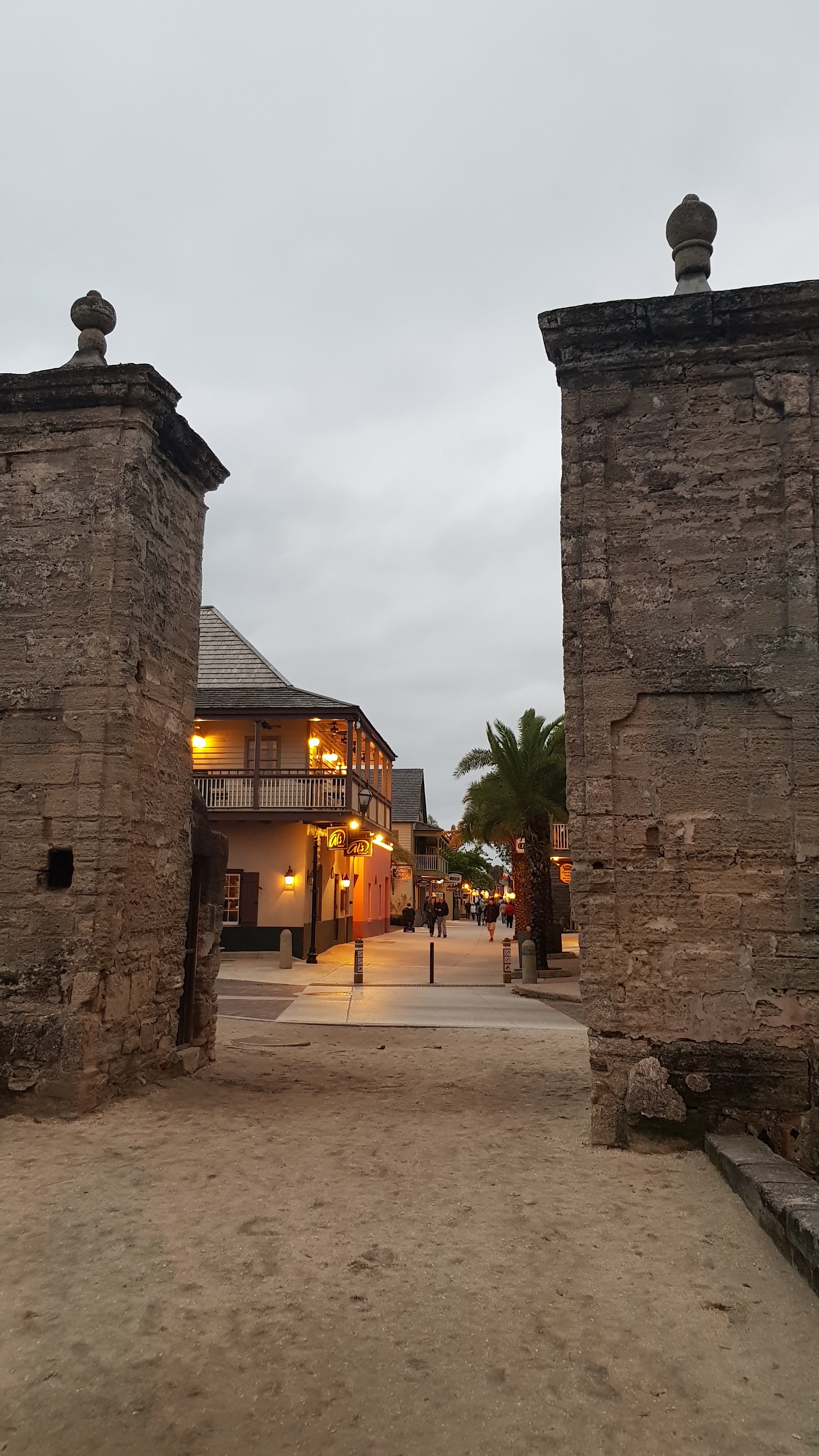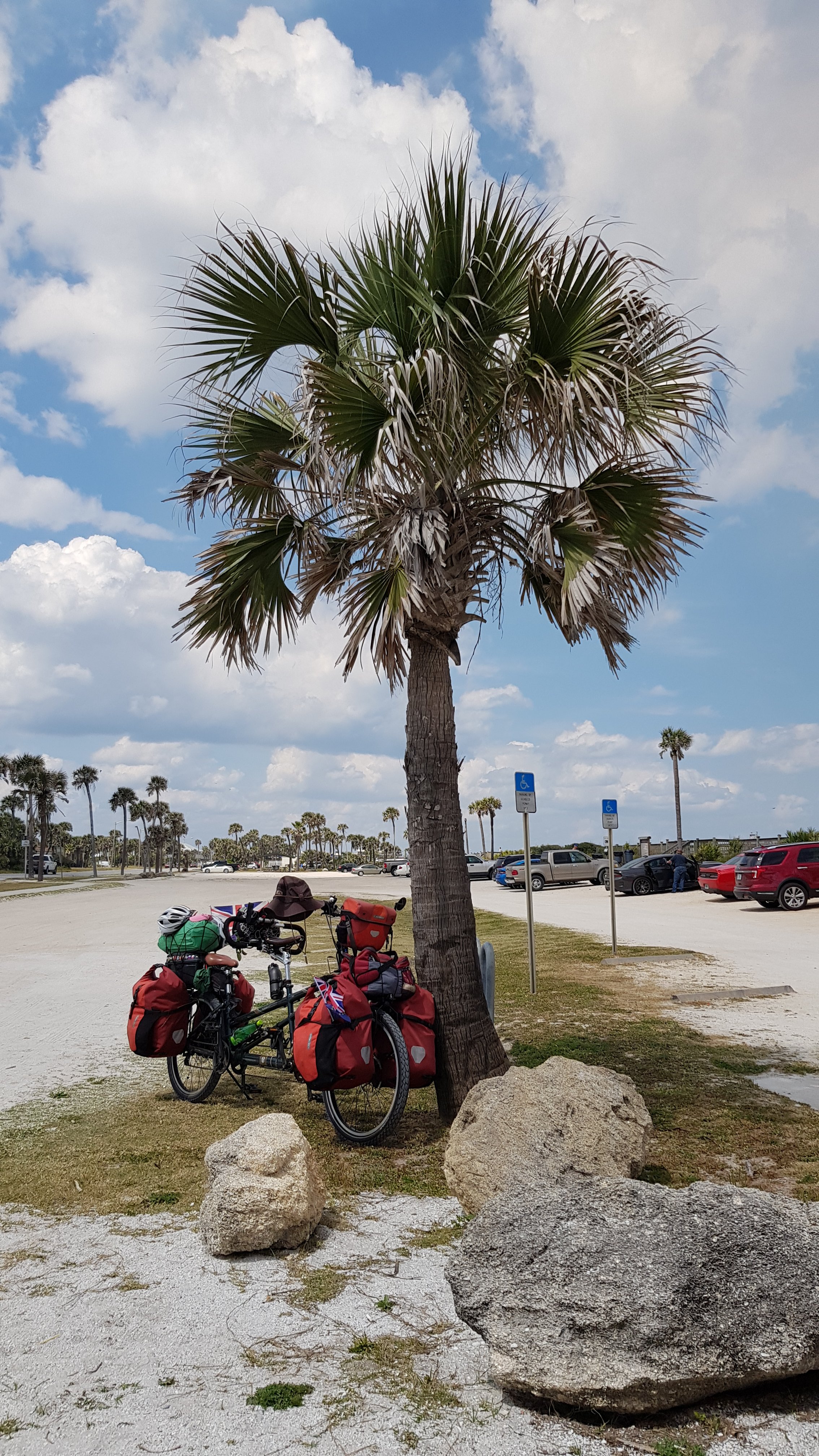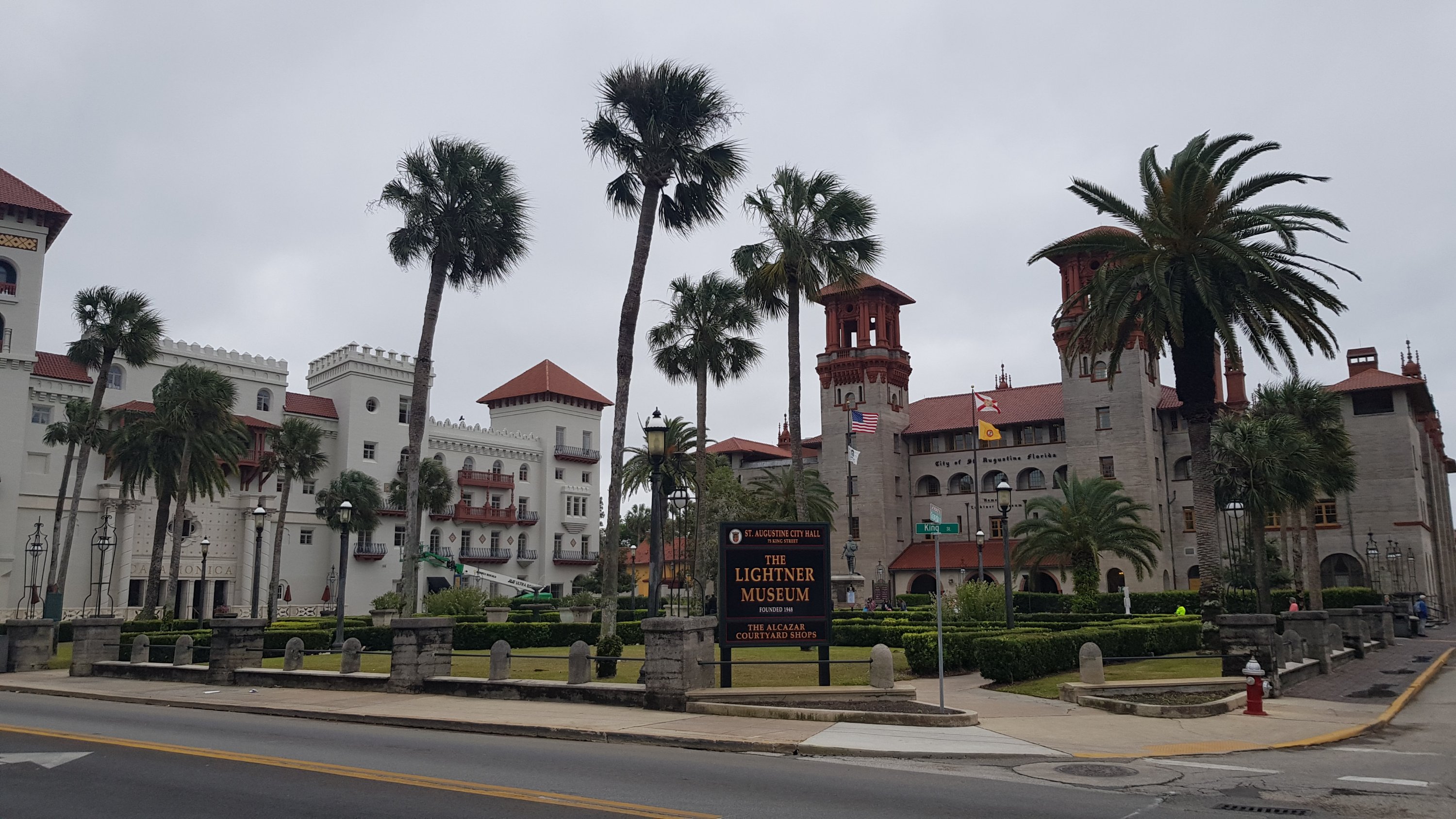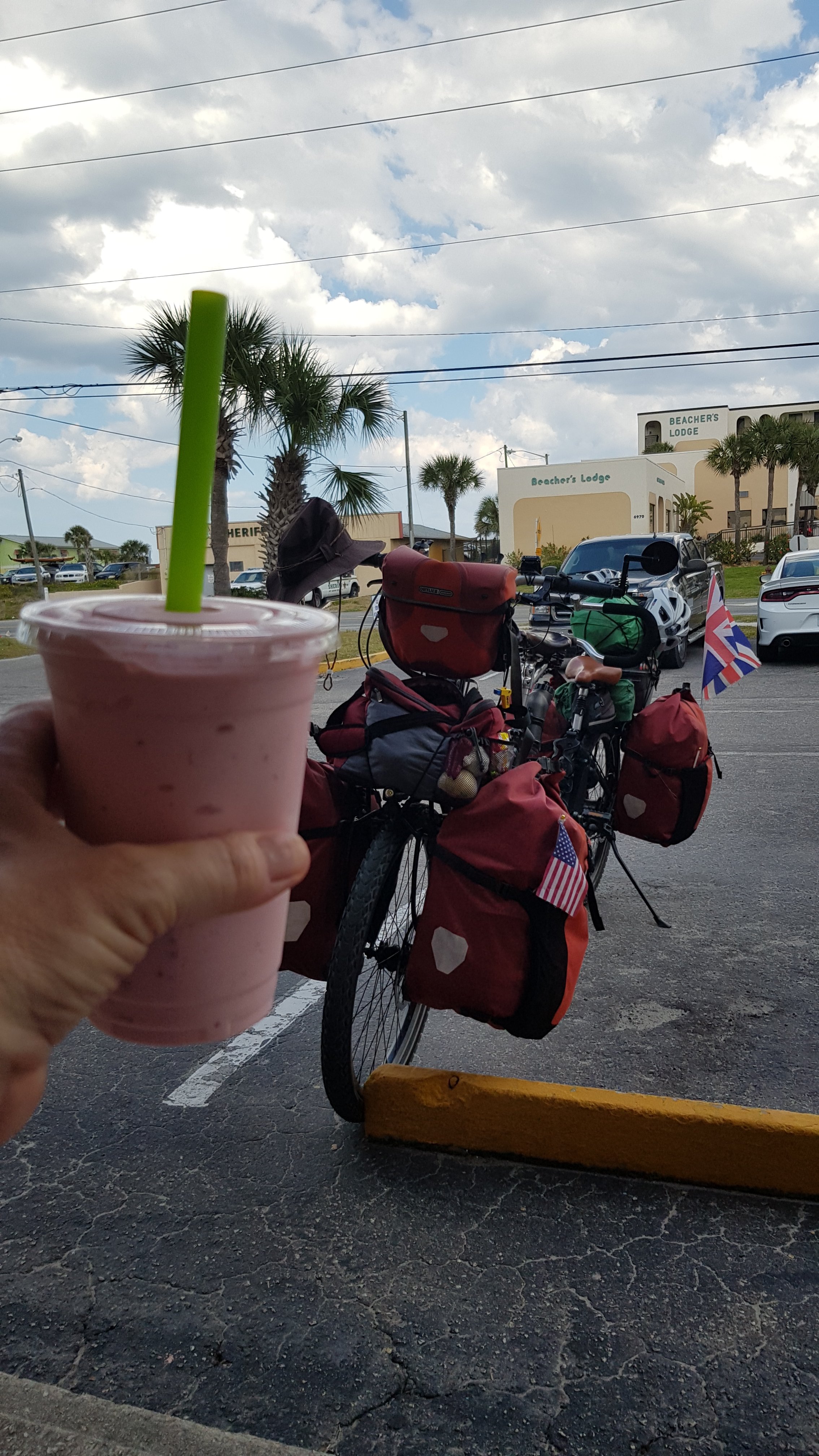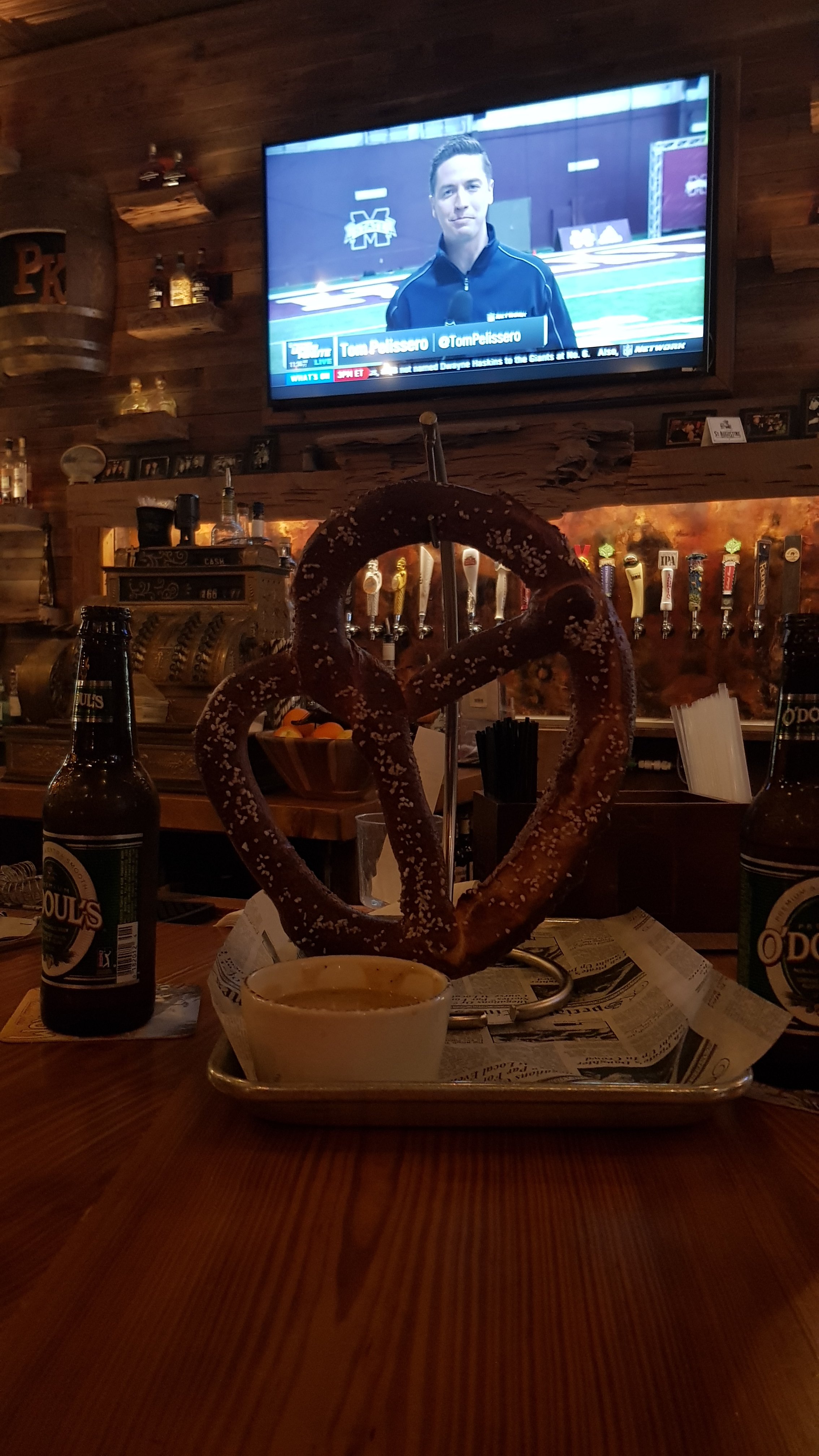 The coast from Ormond Beach up to St Augustine gave us plenty of opportunities to stop and admire the sand and sea. Unlike further south it's not wall to wall millionaire mansions fronting onto the ocean, through there are plenty of gorgeous houses sitting right on the beach here.
It's also less developed with some small towns with surf dude type bars and cafes and it's got a cycle path the entire way. We loved it.
St Augustine is the oldest recorded permanently inhabited town in North America being settled by the Spanish. Its still got a European style stone Fortress similar to our favourite Dutch town, though considerably smaller and has a pedestrianised high street absolutely heaving with tourists. It's got some gorgeous buildings built by Henry Flaggler to attract the northern rich and famous to Snowbird here during the cold northern winters back in the 19th century. Its well worth a trip and so we stayed two nights to explore properly and visit the old Flaggler Hotels, now the town hall and University.
We found a great old bar for dinner one night and lunch the next day and had a very pleasant stay and walk. To town it was about a 15 minute brisk walk which was too far for many guests checking in at the hotel as the people behind us nearly didn't stay as they weren't going to walk That far. Good job the Petite Trains had numerous shuttle busses running for them.
We've now started an Rear of the Day award as we've never seen so many people with such enormous posteriors. Many can't fit in chairs, much to the relief of the chair I'd imagine, and some have difficulty actually getting their legs to move past the fat. It's car crash viewing and despite all your best efforts not to stare its mesmorising. We've never seen such fat people – and we thought we had a problem in the UK! In the supermarkets you're in danger of being mowed down by the numerous electric shopping trolleys!
This was as far up the coast as we were heading before turning inland toward the gulf coast and the secret cousins, so after our day off, we headed toward Palatka. Despite being on the river and having a few shops left in its quite nice main street there were no hordes of tourists here. The high street would once have been thriving and was quite a long cycle from one end to the other but now it had a few cafes and shops but was largely taken over by offices of by to let signs. Sadly this is the curse of the strip mall on so many towns we cycle through.
The cycle had been all on cycle path and continued that way to Gainesville – a University town that has exploded in size over the past few years. We had a lovely warm showers stop just outside Gainesville with Martha and Tom who were veggies and made the best sourdough we'd had so far and possibly in the US! They really looked after us and took us to the local park Praines Prairie for a boardwalk out into the marshes where we saw an alligator, owls and loads of frogs and birds.
The cycle path continued into the city and progress was slow! Everytime we stopped to look at something we were accosted by numerous other cyclists offering advice and even accommodation. We'd prebooked an Airbnb past Gainesville for one night and had planned to get to Tallahassee on Friday where we would hire a car and drive down to Palmetto, near Tampa, for a weekend with Cousin Annie and some of her friends. We hadn't counted on the weather or my stomach!