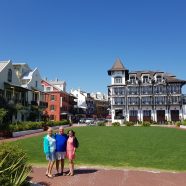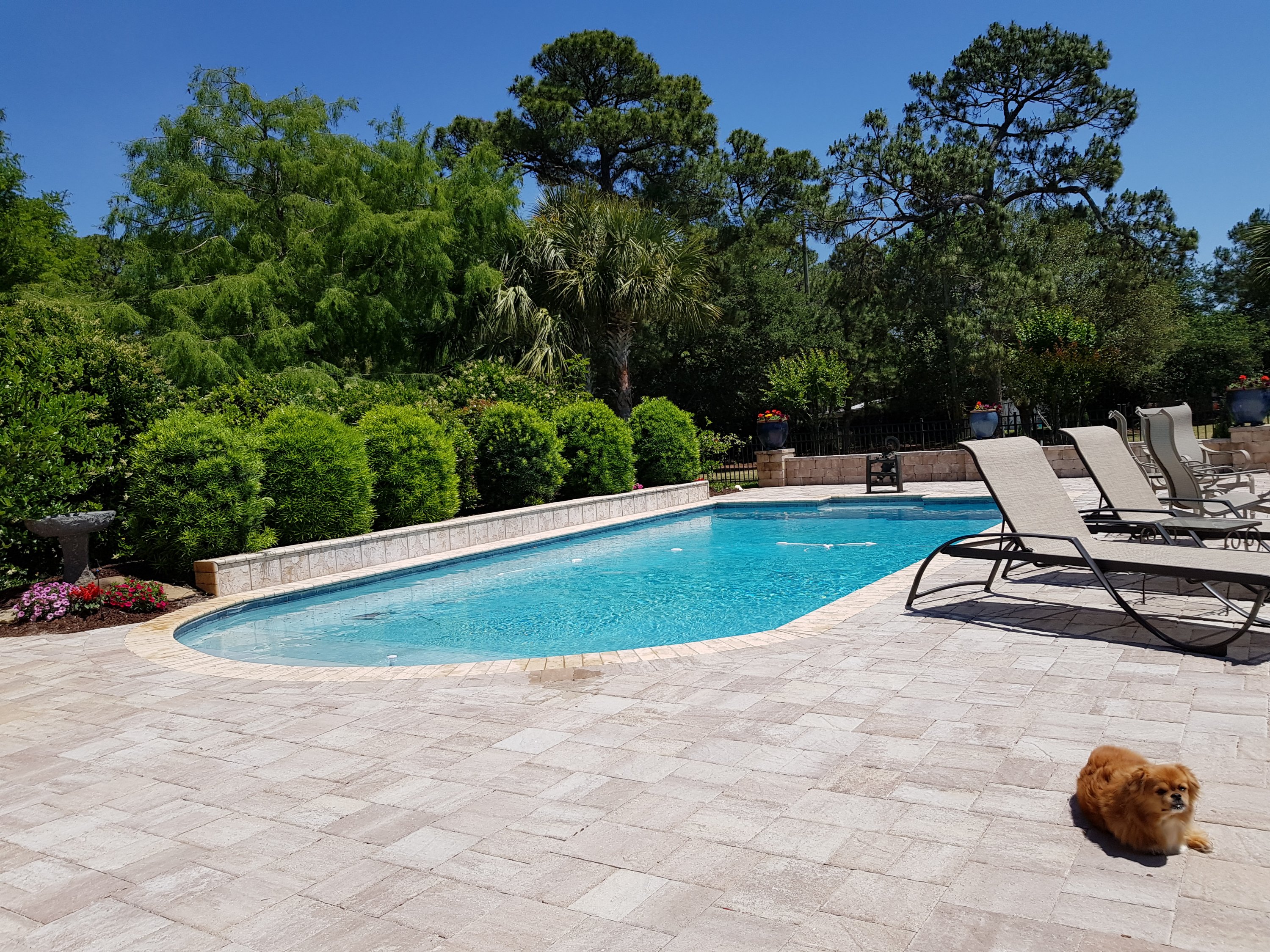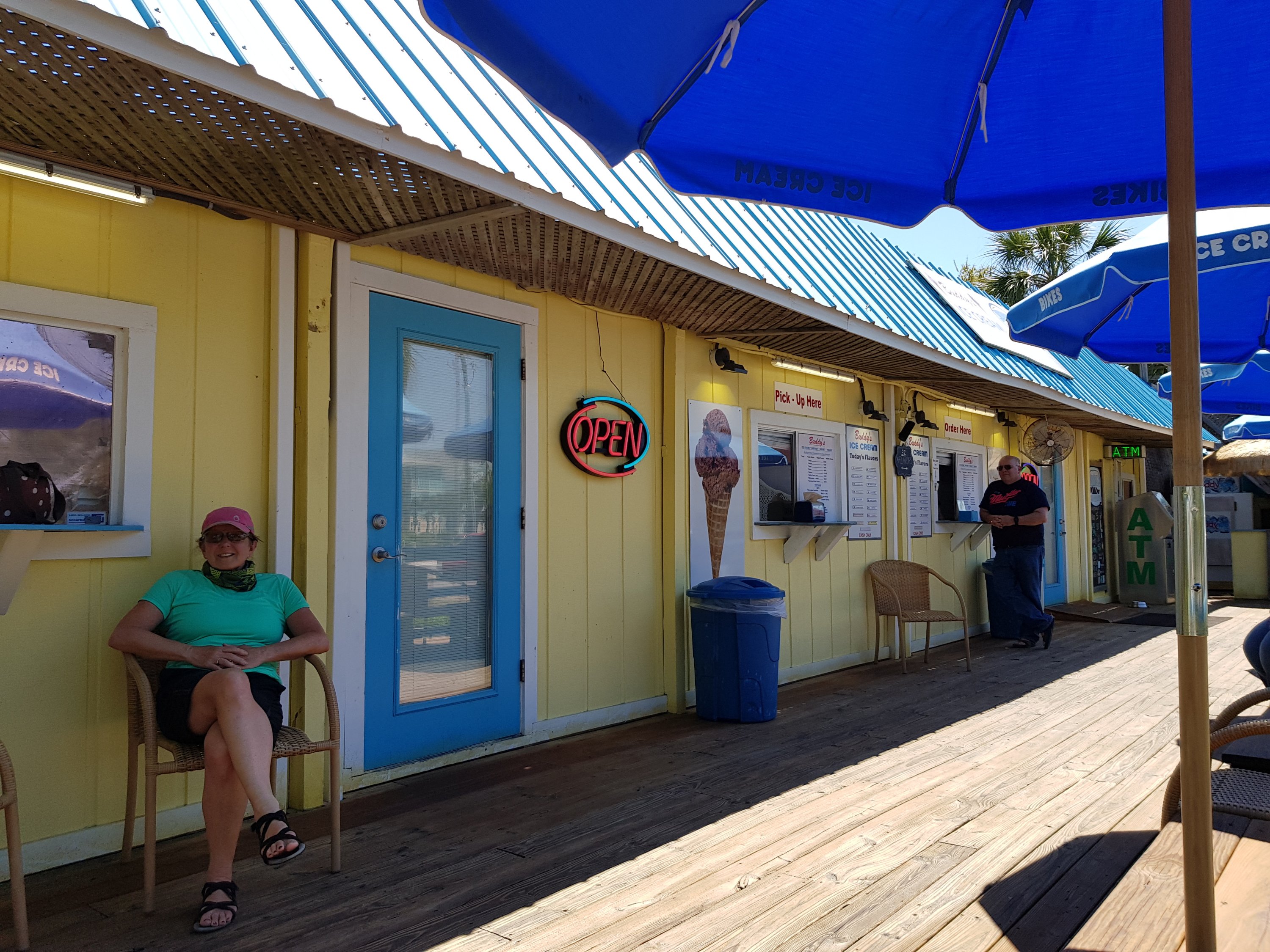 Now you all know the Reeds are a bit weird, but did you know we have a female relation who worked at Bletchley Park in the war and had a secret love child with a Canadian Officer? No, nor did we until a few years ago and as the first time we met this lovechild was at the funeral of his mother the Code breaker we thought we'd stop in to say hello to him again at his home in Miramar Beach.
We had planned to stay a couple of nights but stayed for 6 with my cousin Rob and his English wife Joy. They live on a gated estate that has a huge golf course running through it, lakes, restaurants swimming pools and a shopping complex and to navigate this they have a golf cart – like almost everyone else on the estate. There's so many carts that the speed limit here is 23mph which is the top speed of a golf cart. It is huge fun to wiz around on these golf carts going out for a drink or meal, or to do the shopping and we had an absolute blast with our relatives.
Their home is a picture book Florida home with balconies, swimming pool, wonderfully green garden and fountains. It's fabulous, but completely out done by their neighbour Jim who lives in a minimalist house that should really feature in a design magazine.
We got the local tour with Rob and Joy and visited some amazing Disney like villages along the coast, designed around themes – just like disneyland. Tudor town, seaside resort, Greek villages, it's all a bit surreal really. But very nice too.
But, visit over and we had to return to pedalling instead of golf carting and carry on towards the Alabama border.
This whole area has more military bases than the whole of Europe put together and people frequently ( and seemingly proudly) told us if there was a war this would be the first place to be hit because of that, which rather begs the question what's the point of it all then? But cycling along the road watching the airforce blowing ten bells out of the those evil crabs in the sand dunes across the bay was at least a different view!
Of course where there's Military there's religion. Lots of it, and for many of these people (but fortunately not all ) apparently God is a fully paid up American and keeps a personal eye out for the American forces. People would tell us to pray for our troops, there were churches with banners saying God bless Our Troops and plenty saying in God We Trust – which I suppose is at least better than in Trump we trust. And probably the most worrying I believe in Guns and the Bible.
It really is hard for me to fathom. Most of the people we meet are extraordinaryily kind and welcoming – they're really lovely people and we really struggle understanding how some of these Christians can be so militaristic. It's almost like a modern day equivalent of the crusades. I always thought Jesus said love your enemies and turn the other cheek, not blow them to smithereens.