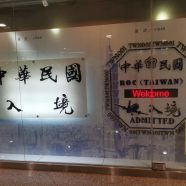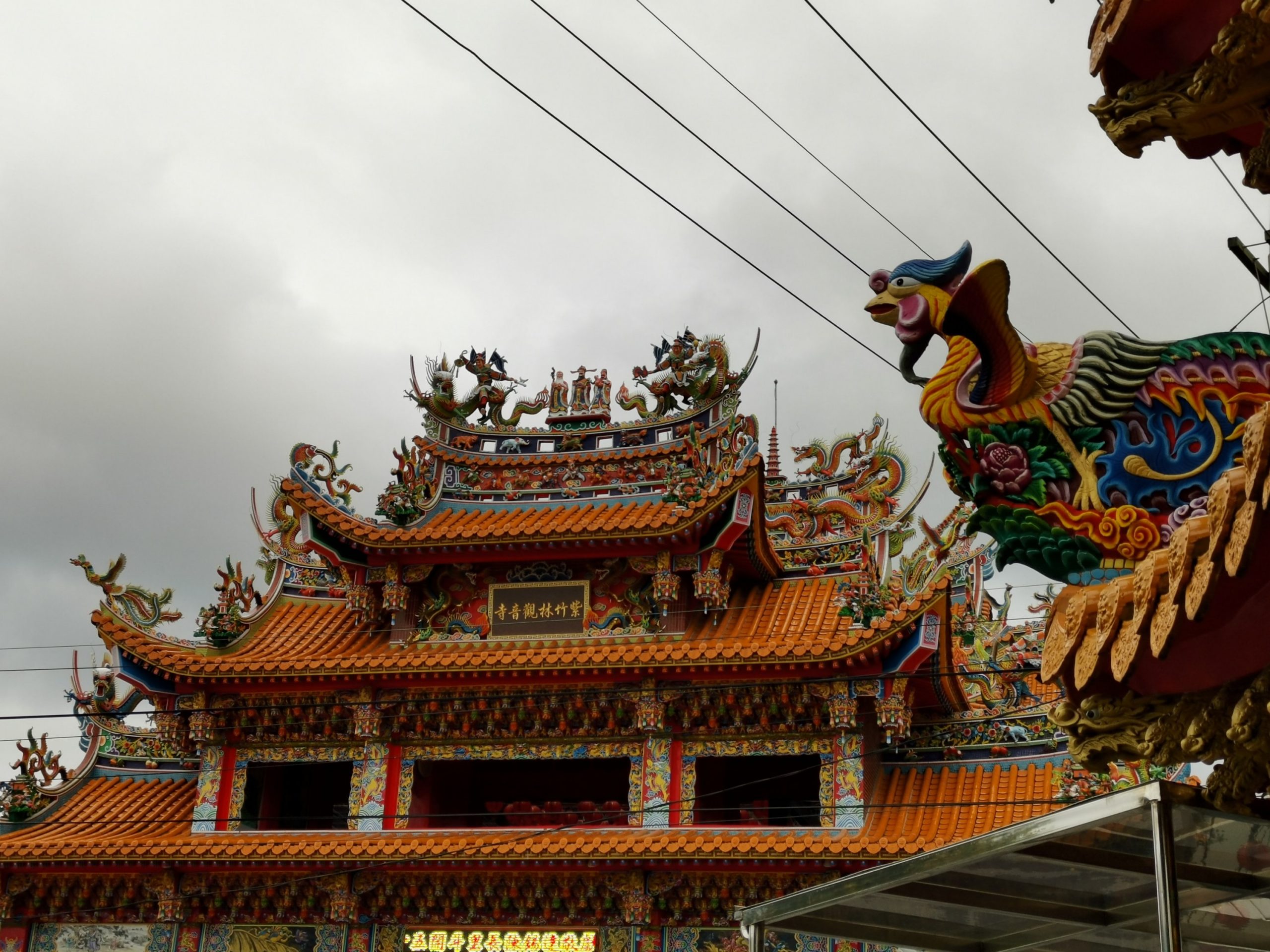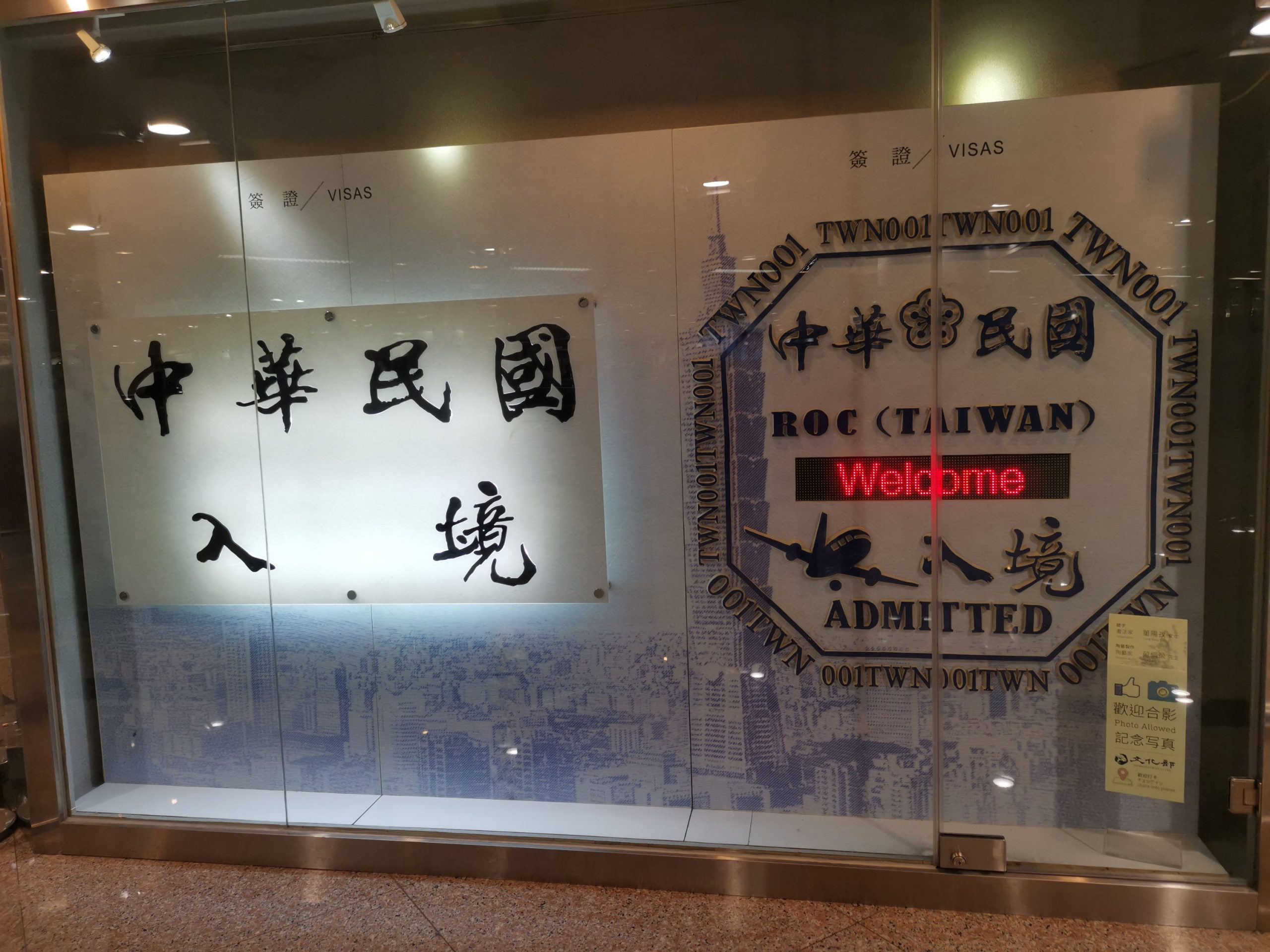 Everything went like clockwork for the journey from Ipswich to Taipei. The taxi turned up 45 mins early, we arrived at Norwich airport hours early and had an easy check in with no problems with our luggage or Tilly and a nice snack and farewell Jenever at an airport bar at Schipol before boarding the 12 hour flight to Taipei. That went smoothly, was comfortable with plenty of leg room, good food and a good entertainment system too. Shame about the babies that cried non stop but that's what ear plugs are for! !
Our luggage was off the plane in about 10 minutes and Tilly arrived 5 minutes later, much to Linda's relief. We picked up the rented modem in about 3 minutes from 3 very efficient ladies at the telecom desk, why it took 3 to help me I have no idea, but one did the paperwork, one explained the modem and one took the money, all at the same time! No wonder there wasn't a queue!
The cash machine happily dispensed money (always a slight concern that you get to your destination and your card gets blocked) and our taxi arrived on time too.
The room was good with a mini swimming pool for a bath tub and a nice private garage to assemble Tilly the next day in. Our only concern was as expected food. The breakfast had nothing veggie except fried egg and toast with a selection of Chocolate, garlic and peanut spreads. Oddly the locals put the spread on before putting it onto the conveyor belt toaster which seemed to just warm the bread and we did look a bit odd (nothing new there) putting our toast in 4 times per side and then putting the topping on. But when in Rome, be British!
Having got Tilly sorted we took her out for a short test ride and the only problem we had was the speedo not working. Brand new and faulty! Not a lot we can do about it from here so we may have to buy a replacement when we get to Taipei, home of many electrical Malls, oh dear, hours spent strolling around looking at Gadgets… 😀
The cycle was miniscule, less than a kilometer to the shops and we probably walked further looking at closed shop after closed shop. Its the Chinese New Year here and everyone except the supermarkets is on holiday. So we found a coffee shop which was open and had some chips and cheese sticks as that was the only vege things they had and enjoyed a well earned rest after such an exerting ride!!
The supermarkets were quite a shock. We had expected very little English on the packaging and virtually nothing vegetarian but were very pleasantly surprised to find English on many packages and quite a few Vege products, some were even fake meat or fake fish noodles! Best of all they had fresh milk and mcvities chocolate biscuits. Well that's me sorted for 6 weeks then!
After this joyous moment we visited a brand new temple just so we could at least cycle for a couple of kms. The locals were 'burning money' as an offering to God which was very interesting to watch and the temple itself was as you'd imagine, full of dragons and colour. It was fascinating to see the temple on Google Street View newly built but without any decoration as a plain white building, then see it finished.
The people are, like we have found everywhere we've ever been except Russia, very helpful and smiley. They grin at the Tandem and smile and bow at us when we say hello. We feel a bit like Royalty! They try to help when you ask them things and even the shelf stacker at the supermarket was keen to try and help us find vege things. They do grin and chuckle when we try our Chinese 'Hello, or' Thank you' but it's quite obvious they really appreciate you giving it a go.
And you couldn't be British without mentioning the weather -we seem to have brought the English weather with us, it being cool to cold cloudy and a bit wet too, it was in fact tipping it down when we arrived at the airport but has since eased up and is now just dreary with occasionally smuring as they'd say in Norfolk.
Tommorow we set off for Taipei…