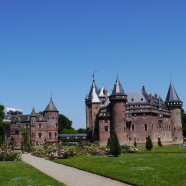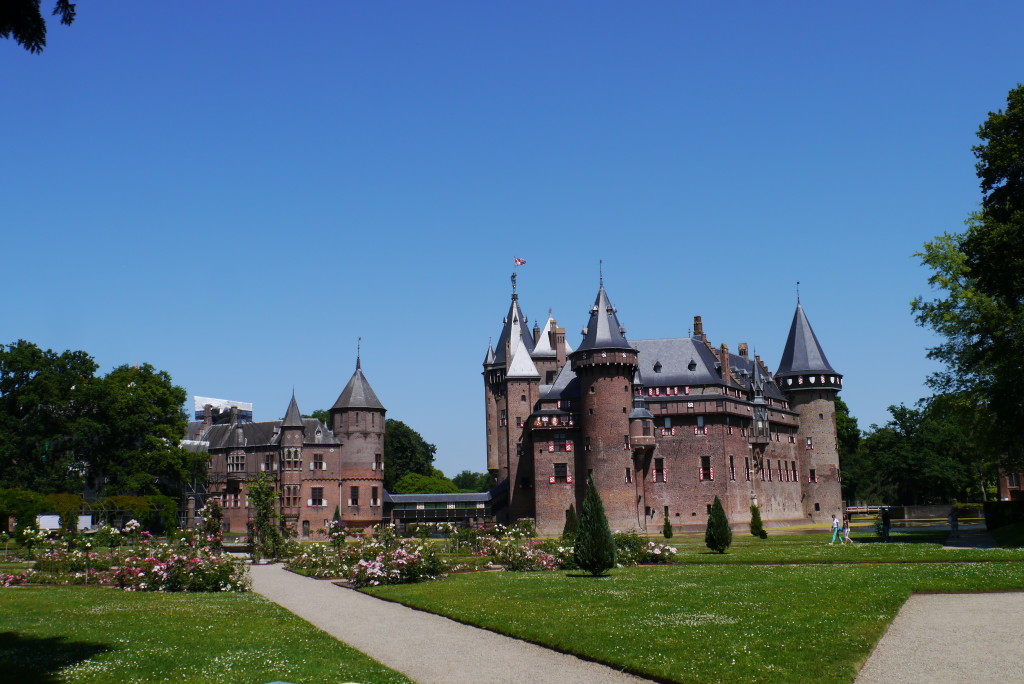 Cycling around Holland in the sun is much like being in a real life St Trinians holiday camp. If there's a canal then there's dozens of kids swimming unsupervised from age 6 or 7 up, kids desperately trying to touch the side of passing 3000 tonne ships by belly boarding at them sideways like torpedoes and if there's a bridge over the canal then the kids are jumping off it playing their own version of pooh sticks scaring the hell out of the passing holiday cruisers. In the boats the kids stand and lie about and even get towed behind them clinging on to a rope, and sometimes you see a boat towing half a dozen other boats filled with snoozing kids legs dangling in the water, never a life jacket anywhere.
On the roads the only cycle helmet you see is on the heads of the racing cyclists who we've occasionally been able to give a run for their money, well, for a 100 metres or so anyway. And with 200 cyclist deaths a year (about twice that of the uk) you might expect a cry for the helmet, but given that the death rate is around 1 per 8 million kilometers cycled the Dutch quite rightly say, they have the safest roads in the world. And it does feel so safe here on Tilly. Someone said to us that if you hit a cyclist then it's always your fault, regardless of circumstances and while I think this may have been an exaggeration, the driving here is very cycle friendly, though finding your bike when you park it can be like looking for a needle in a haystack. We've taken to now parking in the free underground car parks for bikes as leaving Tilly 'up top' is difficult in cities as we just can't find anywhere to park that's not already overcrowded. The councils drive round with trucks (in groups of 2 or 3) like vulchers, picking up bikes enmass illegally parked but as soon as the space is cleared, likes moths to a flame, it refills with new prey for the council. Going back to the sunshine topic of dying here you're actually much more likely to drown than die on your bike, though no stats are available for those who drown on their bikes – we have seen the odd one in the canals.
The Dutch love the outdoors and the last 3 weeks have been beautifully sunny and warm and they have been out in force, we've actually joined them now – eating outside (a real Jonny phobia cured) and even cycling out 15 miles for a meal in the evening and coming home a bit tipsy on Tilly! Linda's been looking at all the estate agents keenly but with prices for anything remotely near water (which is almost half the houses it seems) starting at 450K it's a spectacularly expensive place to live.
The price of our camperplaatsen (motorhome parking) has been the highest in Europe too, which has a great advantage of meaning there's usually hardly anyone on the sites and we have them almost to ourselves in the height of the summer holidays. Motorhomers are notorious meanies and there are frequent complaints here about the cost being too high. But we're parked in a Marina (not in the water!) right by the canal, surrounded by beautiful countryside with an excellent restaurant and cafe and the most amazing sunsets over the fields ( not to mention electricity and the free Wifi for Test Match Special) all for £13 a night. Worth every penny in our books and as we been here 8 days now that's quite a few pennies.