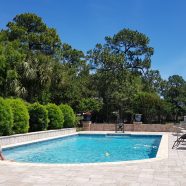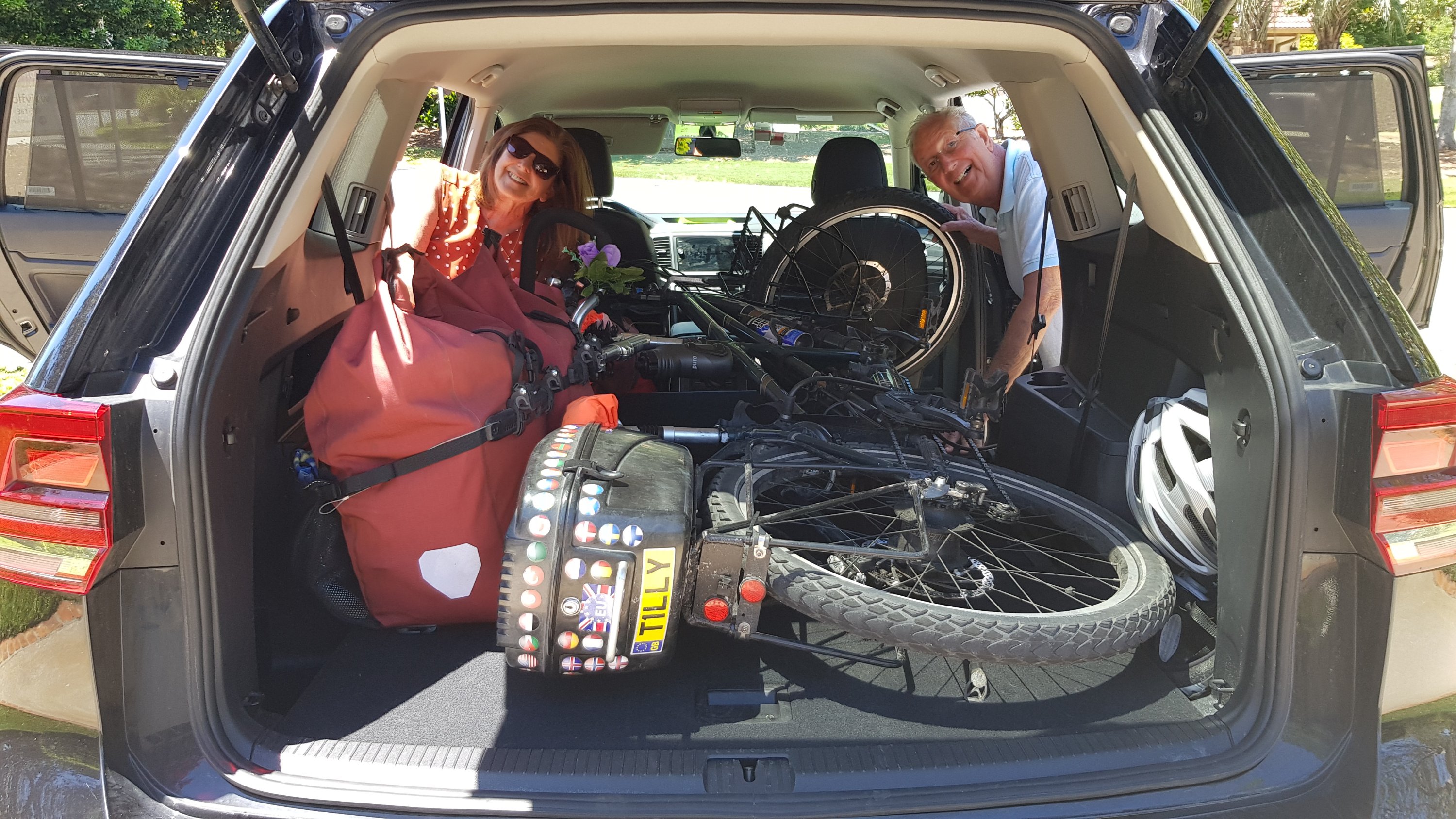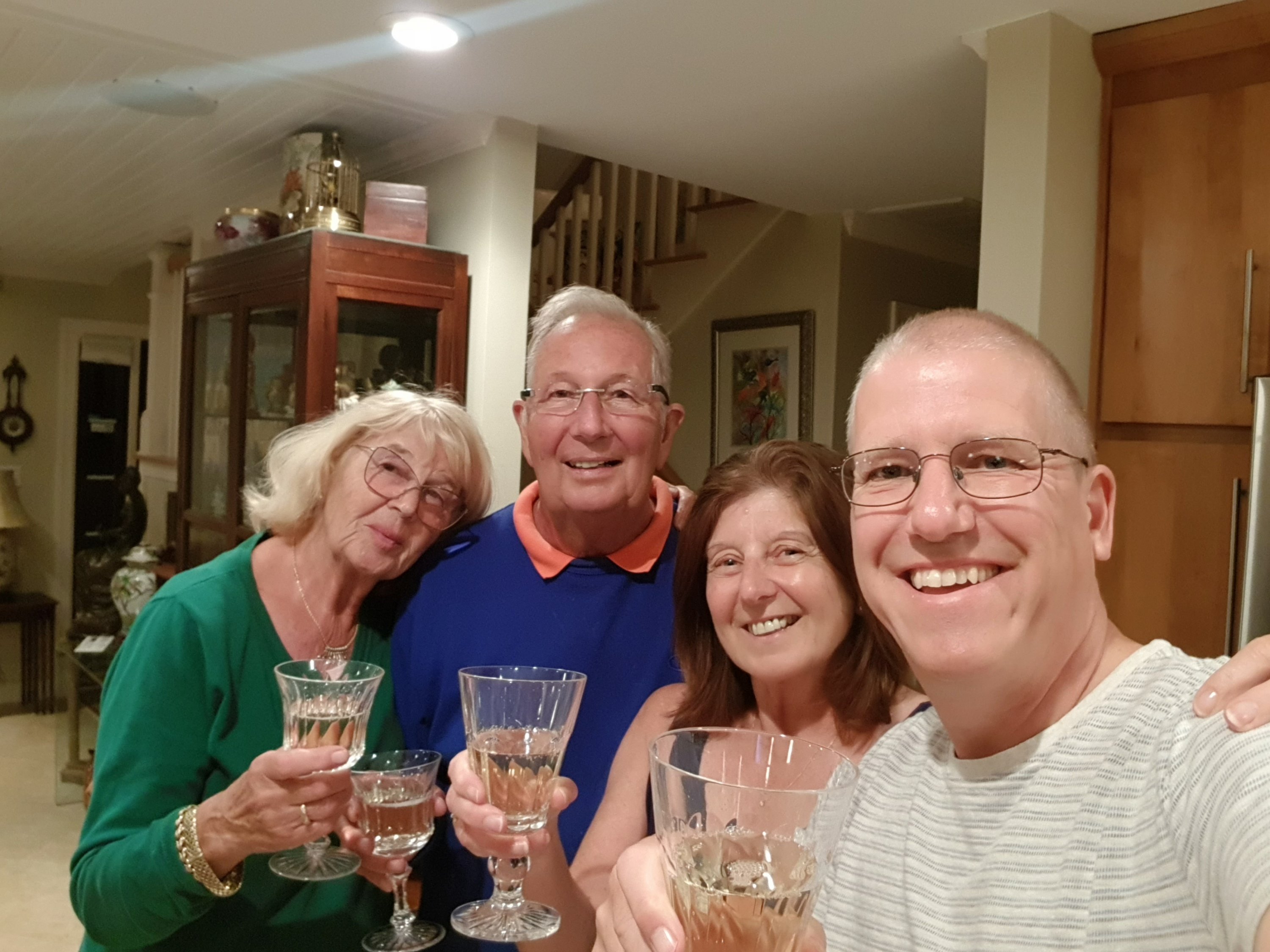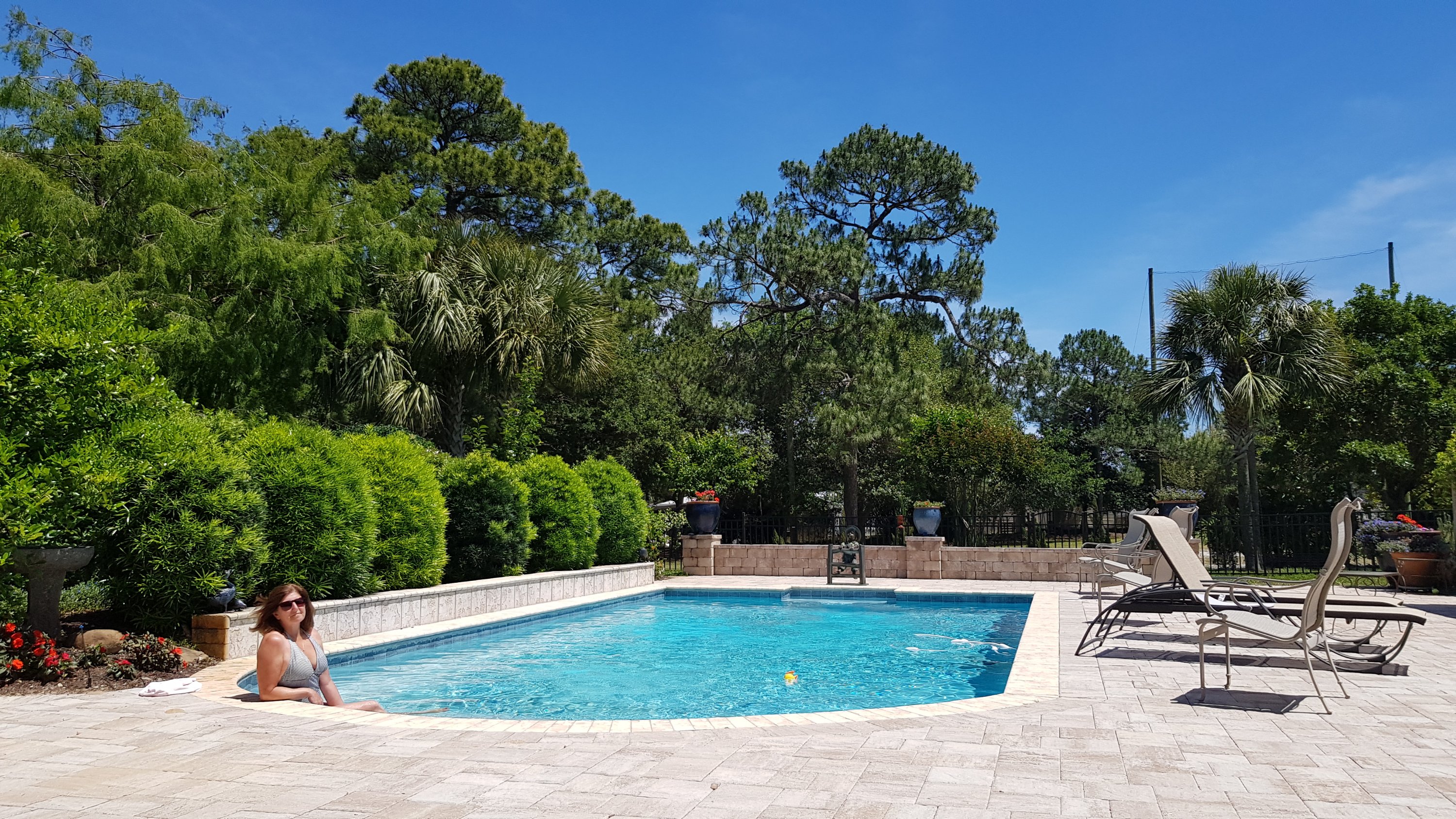 Our stay with the secret cousins was fabulous. Rob is my mum's second cousin and we were all totally unaware of each other (despite at one time only living a few miles apart in Suffolk) until my mum's cousin died and Rob materialised at the funeral, not in the Star Trek Beam down way, but just about as surprising!
My mum and Rob hit it off big time and mum was so pleased to have found a another cousin, especially one as charming as Rob.
We visited Rob and his wife Joy last year on our US cycle trip and had such a great time we've come back again!
They have a great villa on a gated community backing on to a golf course with a nice pool and air con that we're allowed to set at whatever temperature we like! They really are so much fun to be with and we felt really at home – so much so we didn't get up until 9am and made our own breakfast in our Jim jams everyday!
Joy is aptly named. She's full of life, great fun and loves to chat and is a painter and author writing children books about thir little dog and it's adventures dealing with difficult issues like separation and divorce. We had to dog sit the star of one of the books for them when they went to do a book signing but it turns out Sparrow is a bit like us and spent much of the day sleeping and looking at us with a puzzled "You fetch it" look when we threw a ball for him as he slicked off for another quiet nap…
We got introduced to many of their friends too, visiting one in a multi million dollar apartment overlooking the gulf that should have featured in glossy magazines and predictably being told that Climate Change was fake, Trump was great, solar panels were rubbish and Germany never produced 75% of its electricity via rebewables on the day it actually had produced more than that! Apparently Fux news has all these scoops and more!
We got to catch up with their neighbour who when we left last year was a charming 40's Batchelor and now is a grandad and married to a Russian professional instagramer. Met married and moved in, all in 4 weeks.
And, we got to wiz round in the golf cart which is the preferred means of transport on "The Reservation" . Superb fun on the roads, especially after the evening G and T.
We were sad to leave – especially so as both Rob and Joy had been ill at the end of our visit, hopefully not sick of us!
And sad to say goodbye to their new dog Sparrow their Tibetan Spaniel who seemed to take a shine to me – must have been all my chanting to him in Tibetan"Ommmmmm"
So our farewells done , we headed 1200km north in our 7 seat VW hire car with Tilly in the back to Jacksonville North Carolina to continue onward to New York City calling at Mrytle Beach for an afternoon stroll and overnighter along the way.
Back to the saddle next…