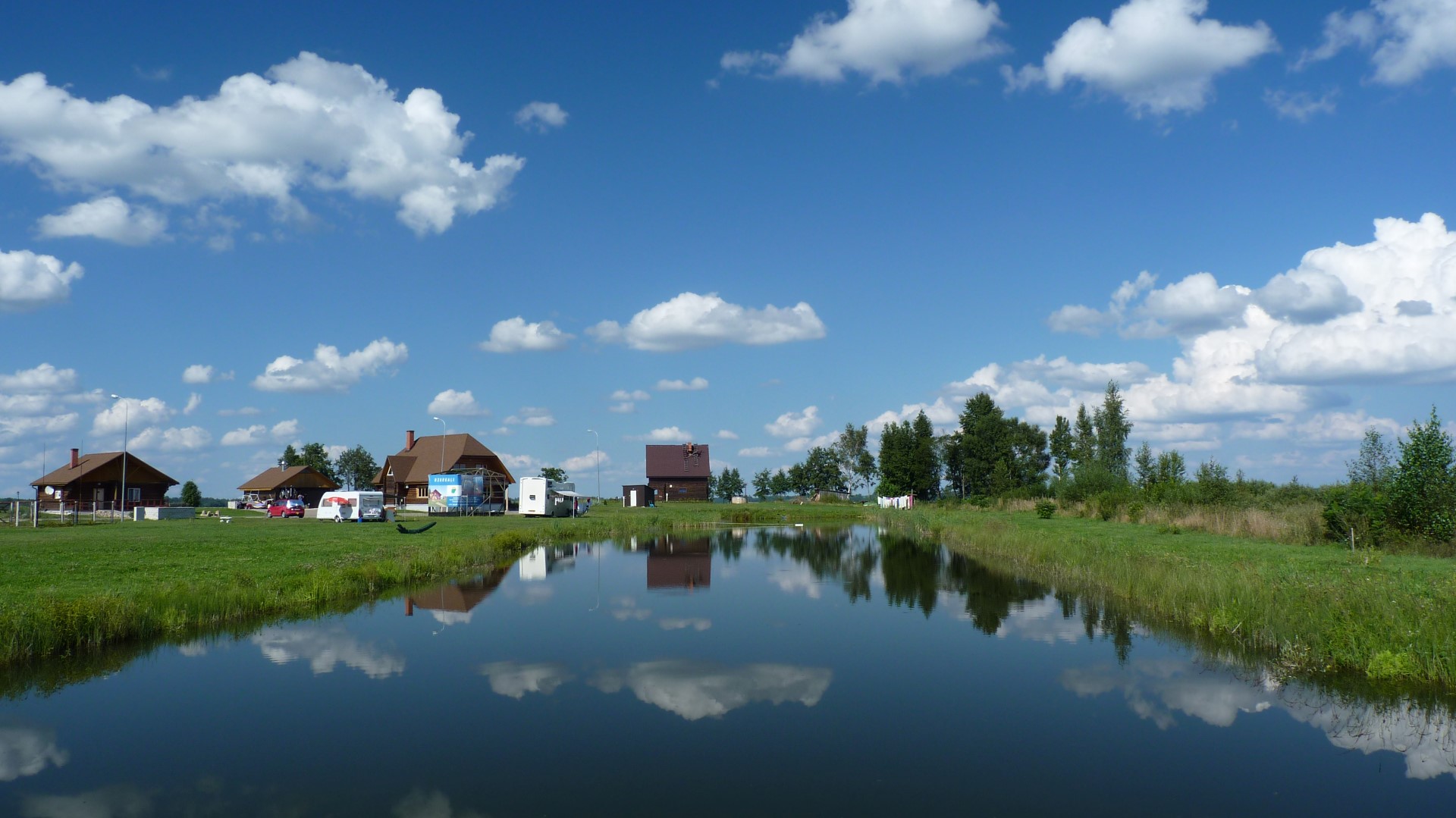 We arrived at the border at 11am with about 40 cars infront of us and at 17:30 we got Into the customs area! Russia is surely the king of bureaucratic incompetence. The customs have 5 lanes to clear cars so with the queue probably around 10 miles by the time we got to the front we find they have two lanes open. They make everyone open every door, bonnet and boot and don't touch a thing just stare miserably into the boot. You almost think they expect someone to open their boot and inside will be a large bag with "drugs" written on it! Once you've had your car checked you then go through the passport control who swipe your passport and then stamp your customs declaration and you're done so how this can possibly take 6.5 hours to do for 40 or so cars is beyond me, but hats off to the jobs worths they successfully did! You then get to do a similar process on entering Latvia who obviously go to the Russian school of ineffeciency for training. It really does your head in.
It is very easy to see how, with such glaring ineffeciency, it has taken the Russians so long to get the recent forest fires under control and having used up two full days on our visa just getting in and out of Russia it doesn't make us want to rush back.
Still, we are now plotted up by a lake side on a campsite in Latvia. Yes a campsite, with other vans and caravans, its a lovely setting and very peaceful but to me it feels a bit of an anti climax being back in 'civilisation' it feels like our adventure is over and we are both tempted to just drive like mad and get home. But we are planning on having a couple of days to chill out before deciding what we do and where we go next.