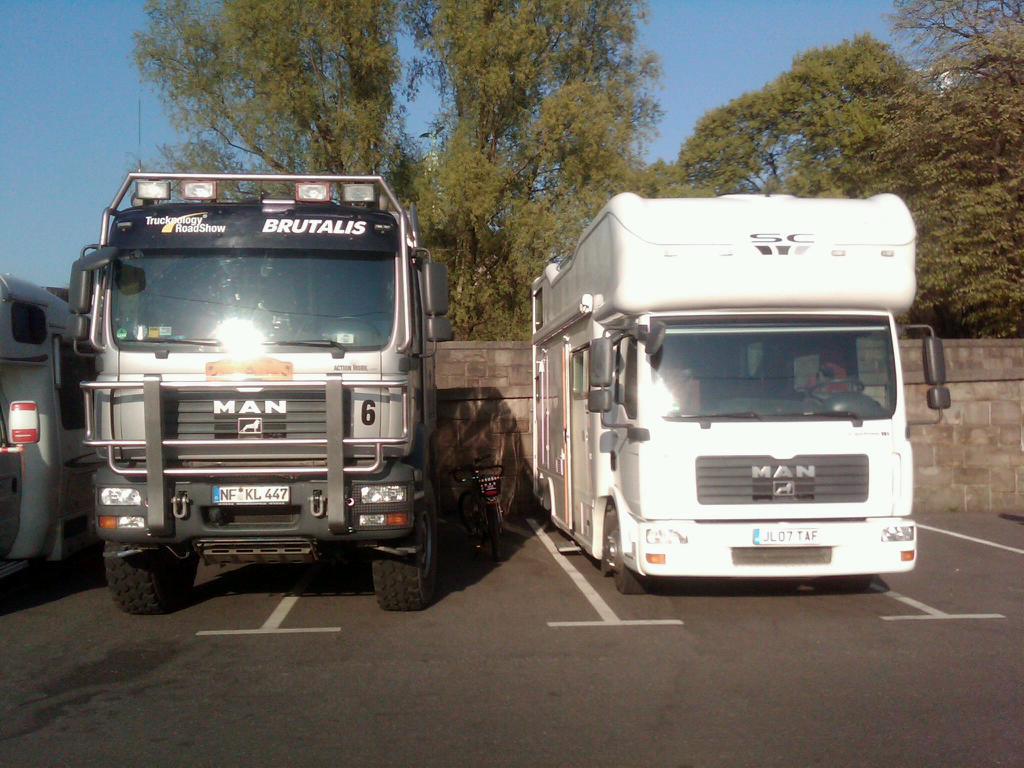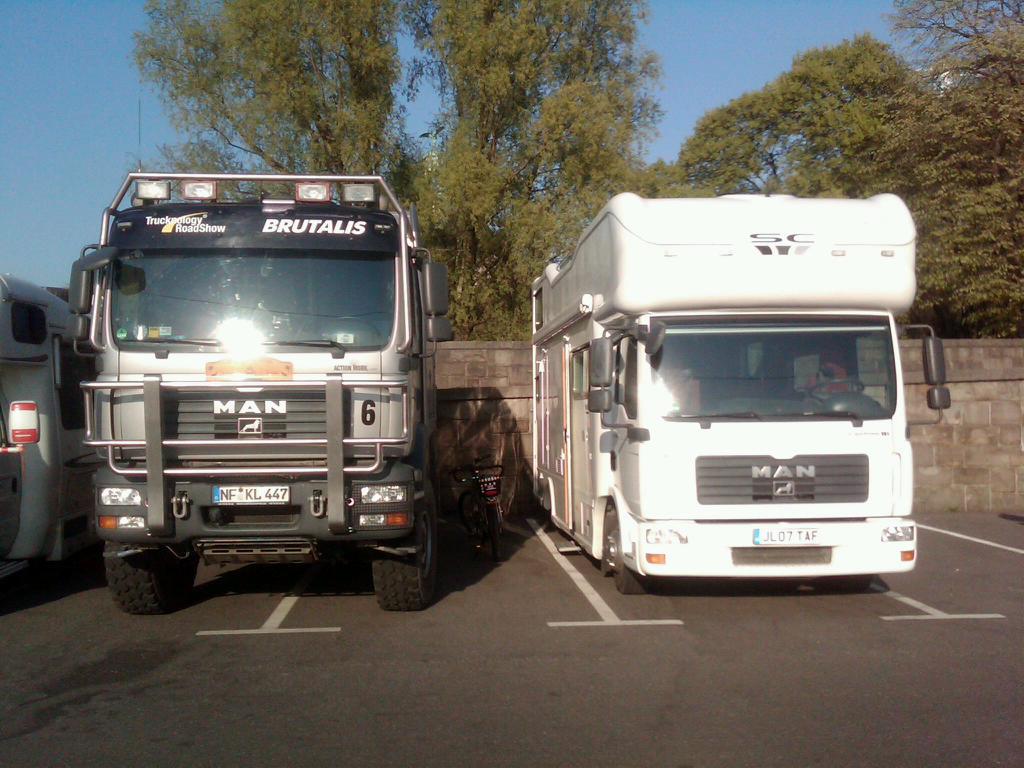 High speed blow outs are not something you'd relish at the best of times but after the last few days of Taffy problems it came as no surprise that in single lane road, in the middle of Düsseldorf, at rush hour, travelling at nearly our top speed we should have one!
The fact that we'd just spent 4 hours in the Museum of Modern Art, much to Jons dismay, rounded the morning off nicely. Jon did toy with the idea of taking the remnants of the tyre to the museum and trying to sell it to them for a few bob to go with the TWO piles of bricks that they had on show but considered it too high brow to interest them.
Of course we caused more of a sensation when we bumped up on the curb right outside the Bundersbank and parked about 6 feet from the main entrance. Perhaps we should mention at this stage that we were on Tilly the tandem and not in Taffy and our top speed is 22kms! We actually found a bike shop nearby and they put a new tyre on and all was well!
The museum was a wonderful old courtyarded building with a modern roof covering the whole thing making it resemble the Reichstag a bit. Linda really enjoyed the exhibits and Jon decided he had just didn't get it at all. His favourite pieces being the completely black canvas which disappointingly was not entitled Black cat in Coal Shed, the two piles of bricks and the rumbling room with the stools in. There were some Picassos and Dali paintings too which set Jon off ranting on about those two having a lot to answer for….
We are still parked up on the quay and are next to a wonderful Action Mobil van shown above. The caption for the photo is "Both these vans have been to Egypt, but which one went on a fully escorted tour…"