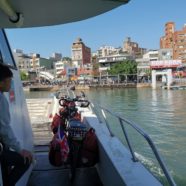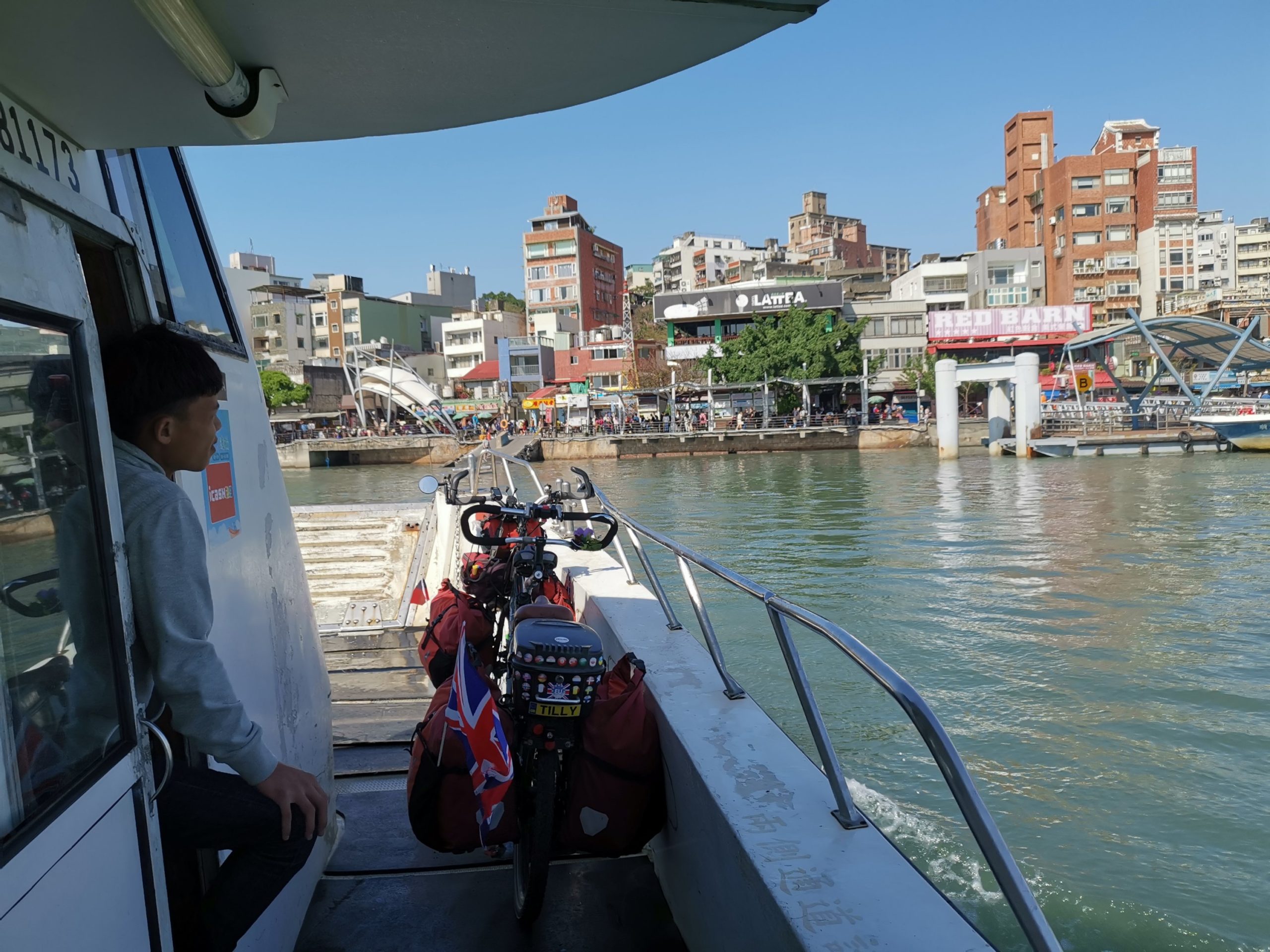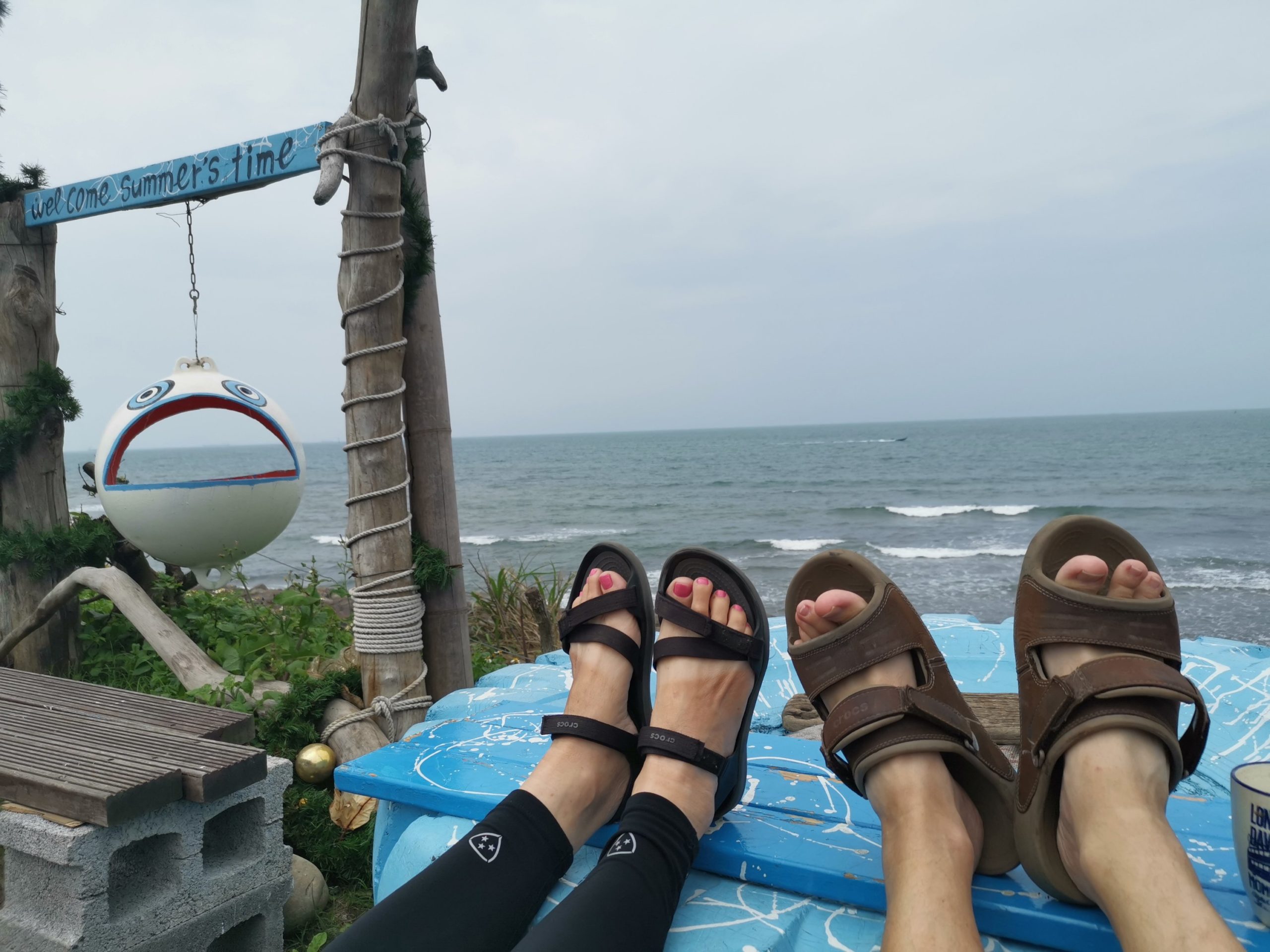 We arrived back at the airport Hotel after a wind assisted cycle that we've now done 3 times, feels a bit like being at home!
We've been closely following the Corona Virus updates for Taiwan, where the CDC publish updates as they happen in English listing every case, where it originated, the contact tracing as well as how the person is being treated. Its excellent and gets 3 or 4 updates a day despite being one of the first counties to get the virus outside China and being only a few miles from the mainland and having direct flights to Wuhan there has so far only been a handful of cases (under 50) and 1 death.
We've also followed the world developments partly in shock at the way the virus has been dealt with rapidly in China and South Korea as well as almost prevented in Taiwan yet seems to have ravaged Europe and the USA.
As we made our way back to the airport we received an email from KLM saying we could change our flights free of charge, so on arrival at the hotel we quickly showered and got a taxi to the airport to find KLM (who's phones were so busy you couldn't get through to) didn't have staff there. So we sat and repeatedly phoned KLM until we got through and postponed our flights by 3 weeks.
To us this was difficult as we wanted to go home to see people and because we'd finished our trip, but it was also obvious here that Europe was about to be overwhelmed by the virus and that lock downs would quickly follow. It seemed pointless going home to be locked up so we decided to stay in Taiwan for the time being.
So about face and back to 'our hotel', in Taipei and we had a few days to get a new plan together. Linda feels quite guilty that we are here, possibly in the only country in the world that currently is operating as normal and everyone we know is in the middle of a dystopian scifi film. But, on the other hand, if we went home and became infected and required hospitalisation for any reason then we would be taking up beds that could have otherwise been used for others. The clincher for me was my Dad saying stay there. So here we stay.
Our visa runs out April 24th so we will review what we do later. In the meantime we decided to cycle down to Sun Moon Lake, one of the highlights of Taiwan. Its inland and at 800m so our plan is to cycle to the bottom of the valley below it and do our usual get a lift to the top. We didn't visit it first time around as we stuck more to the coast so this was a good opportunity to see a different area as well.
So we set off on an abbreviated Lap two retracing some of the best bits of our trip and adding some new routes too. Our first stop was Tamsui, the coastal reaort of Taipei. It has a great cycle path all the way from Taipei to it along the river which on the weekend that we cycled it was heaving.
We took the southern bank and had to catch the little foot ferry across the river to the town itself. The ticket area was like a football crowd and wheeling Tilly through this was different but we got our tickets and then got into the queue for the ferry which was about 150m long all the way up the pier. The security guard who'd we'd spoken to about buying tickets then just marched us down to the front of the queue without so much as a murmur from the passengers!
We stood at the front waiting for the ferry and a group of ladies all wrapped up like Nannook of the North pointed to us in our T shirts and shorts and shivered. It was about 24C and beautifully sunny so we just smiled and said this was a warm day for Europeans!
Tamsui was a fun little bustling Seaside resort when we arrived and the next day was a ghost town as everyone went back to work. We crossed back on the same ferry which wasn't full and headed back down the coast…. Again.